Our Story
Having been born and raised on the Smedsrud Family Farm in rural Minnesota, CAEP founder Milt Smedsrud gained a sense of appreciation for his deep roots and family heritage. "The farm was founded by my Grandparents when they immigrated from Norway in 1881, which gave me the gift of speaking two languages and growing up with two cultures."
The most wonderful experience of my life was when I met my wife, Birgitta, and we were married in Reykjavik, Iceland, in 1956 during my time serving my country. We came back to Minnesota and started our life-long career in insurance to advocate for families in agriculture."
While visiting Birgitta's parents in Copenhagen, Milt had the opportunity to connect with Fred Trager at the U.S. Embassy. "Fred asked me, 'would your organization be interested in starting an agriculture exchange for farmers' and I said we would."
CAEP was then formed and designated by the United States Department of State in 1985. CAEP's first trainees arrived in the spring of 1986, all four from Denmark. This endeavor was the beginning of the most what is now the most extensive Agriculture Exchange and Culture Program in the USA.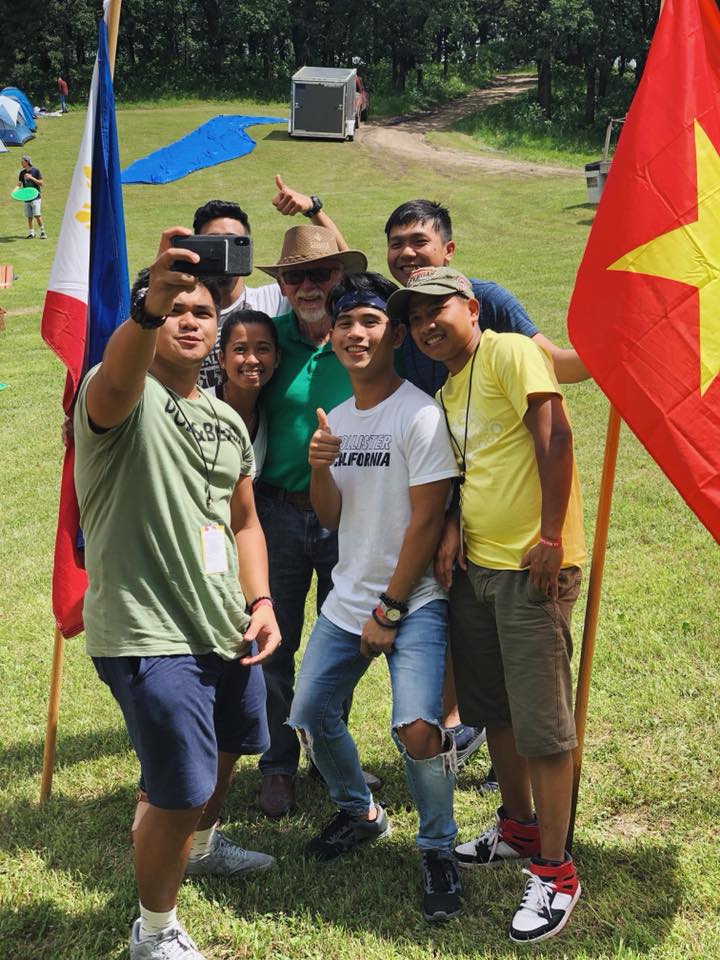 Since its beginning in 1985, CAEP has helped over twenty thousand young adults from over 100 countries experience the beauty of cultural exchange and gain hands-on skills and training in their fields of interest. Young adults, hosting operations, and families have formed beautiful friendships and relationships without borders. CAEP has helped many young adults experience new cultures, all while helping them gain the practical skills and experience needed to return home to start businesses and begin successful careers.
C.A. Foundation
The Communicating for Agriculture Scholarships and Education Foundation is authorized by the U.S. State Department to sponsor programs on behalf of the United State Government under the J1 category for the intern and trainee category. The Foundation provides emerging leaders in rural communities scholarships for educational advancement - both here in the United States and abroad. The leaders of the CA Foundation help cultivate new globally-minded citizens through education and travel. The Foundation has awarded millions of dollars to young Americans striving to obtain their career dreams. Scholarships benefit a wide range of young people in the fields of nursing, agriculture, and other studies or who want to train in an area where the benefit of practical skill development can be taken back to their communities. The CA Foundation takes a "world view" that young people should be encouraged to visit countries with businesses with a global presence to develop international work skills. For more information, please visit www.cafoundation.com.