From Ireland to the USA, Meet CAEP Equine Intern Clodagh Finlay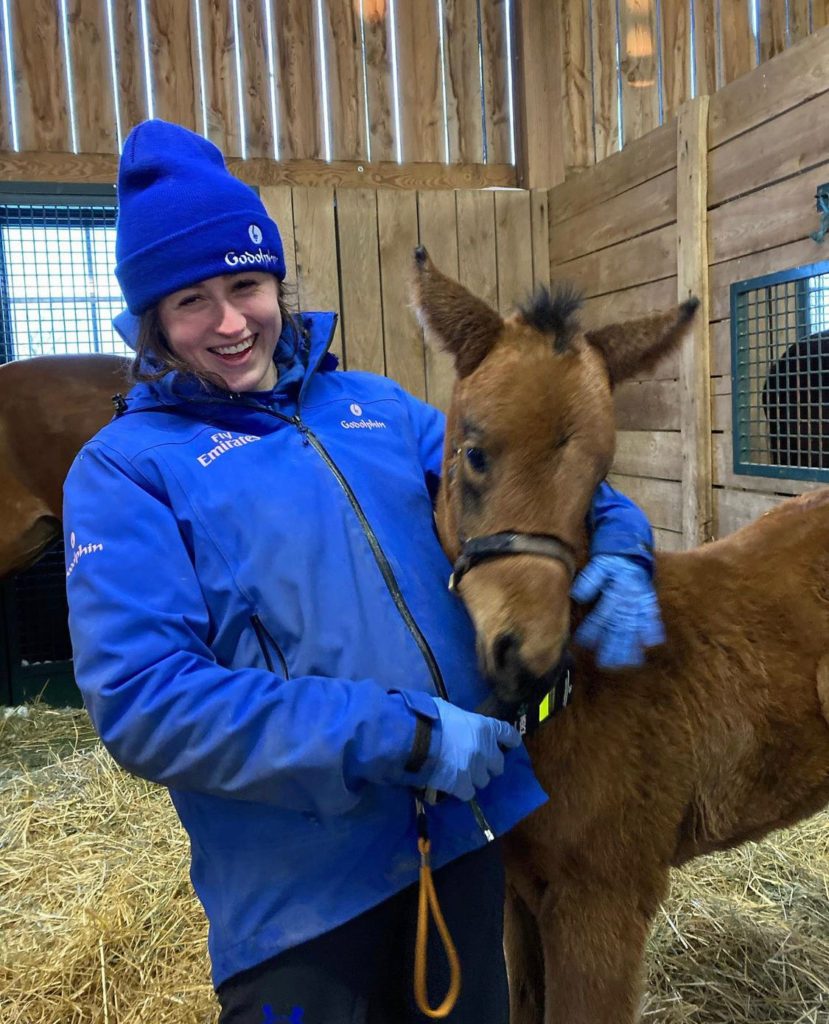 We recently visited with intern Clodagh Finlay from Ireland, who gave an update on the first few weeks of her equine internship! Although she is early into her training at Stonerside Farm in Kentucky, she has already learned so much and has made many travel plans!
"I was inspired to go abroad to learn about a new culture, to experience what it's like to live abroad by myself and to explore the thoroughbred breeding industry in the United States. The people here are more than welcoming, making it extremely easy to settle in. Almost everybody I've met has been extremely kind and helpful," Clodagh shared.
Clodagh said she chose the seven-month CAEP program because it matched well with her equine business course at Maynooth University in Ireland.
"Stonerside Farm is a 2,000-acre farm located in Paris, Kentucky," Clodagh shared. "Here, we have mares, foals, and yearlings. One barn is dedicated to retired mares who will spend the rest of their lives grazing among the famous bluegrass. The rest of the mares are broodmares, which have either foaled already over the past three months or are due to foal soon. The yearlings that we have at the moment will spend the next few months at Stonerside to fully mature before being sent off to training."
Clodagh's daily duties include cleaning, administering medicines, assisting veterinarians and farriers, and caring for the foals.
"I have learned plenty about breeding, from covering a mare by choosing a stallion to getting the foal on the ground 11 months later. I learned how to handle newborn foals and common problems such as infected umbilical cords and crooked feet. I also attended a manager meeting for the company, where we listened to talks from some of the top vets and farriers."
"I would 100% recommend the CAEP program. It's a once-in-a-lifetime opportunity. The communication with CAEP was always excellent, and they could sort out any issue I had. I believe that you can never meet too many people or travel to too many places. Being able to experience other parts of the world is a huge privilege. It's a contributing factor to self-growth."
Stay tuned for updates throughout Clodagh's CAEP equine experience! If you are interested in traveling the world and gaining experience in the American equine industry, please visit our website www.caep.org to apply!