Meet CAEP Agriculture Trainee Leo from the Philippines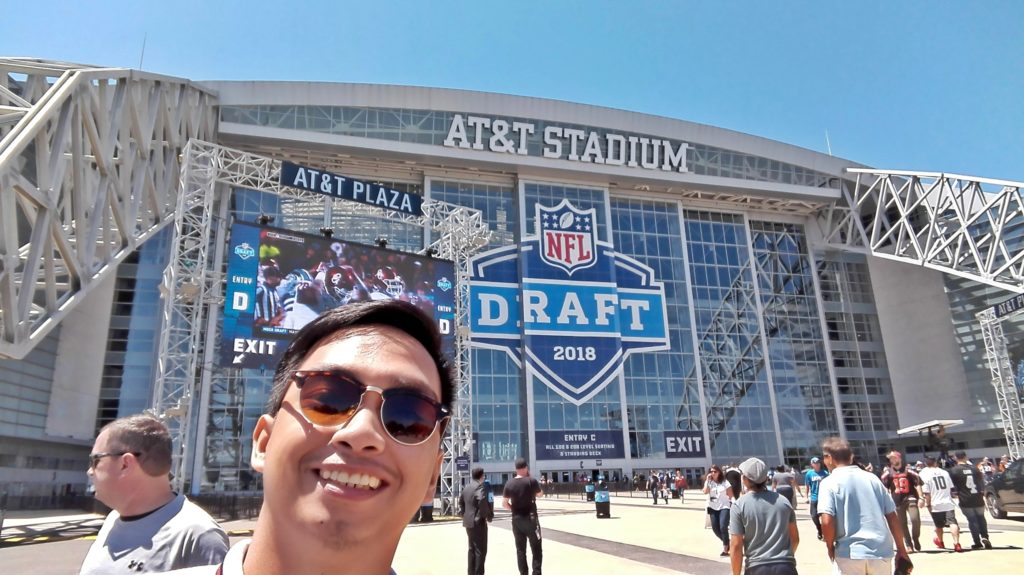 Following graduation from Central Mindanao University, Leo Tero chose the CAEP program to expand his knowledge and skills in the field of agriculture. He also wanted to be able to connect with agriculture on a global level. "I have a passion to learn how we can help feed the world's growing population and I know I can help do this by being an agriculturist," Leo shared.
"I am training in Iowa on a farm and some of my daily duties include record keeping, caring for animals, cleaning, and animal health. Farming here in the United States is way more advanced in many terms especially with technology. Unlike the Philippines, most farmers still depend on traditional farming techniques. Only a few farmers utilize the latest technologies.
I've learned a lot of things from my host such as how to deal with any problems that occur on the farm and he has also taught me how to fix a lot of equipment. Some of the most valuable lessons and skills that I have learned working with my host is that working together as a team will make the tasks easier to accomplish. Some of my favorite memories on the farm are simply just being together with the other interns.
My favorite experience here in the United States was traveling and meeting different people from different places. I loved the 4th of July experience. I have also traveled a lot with my co-interns during my CAEP experience and I even went to the NFL Draft in Texas!
I think the people here in the United States are very friendly and welcoming. They smile, greet, and talk to you even though you do not know each other. People really are friendly to each other and there is cultural diversity everywhere. Although, my favorite part of the United States is that everyone is treated equally. People don't treat you like you're different from them. It is also a great place to learn, travel, explore, and have fun.
I absolutely recommend CAEP because traveling while learning is definitely worthwhile! You will be able to make lifelong friends from around the globe and learn many great things about life and about your passion. I am amazed and happy with my training experience. This has been an experience that no one could ever take it away from you.