Where Are They Now? Meet CAEP Alum, Joab Malanda Osotsi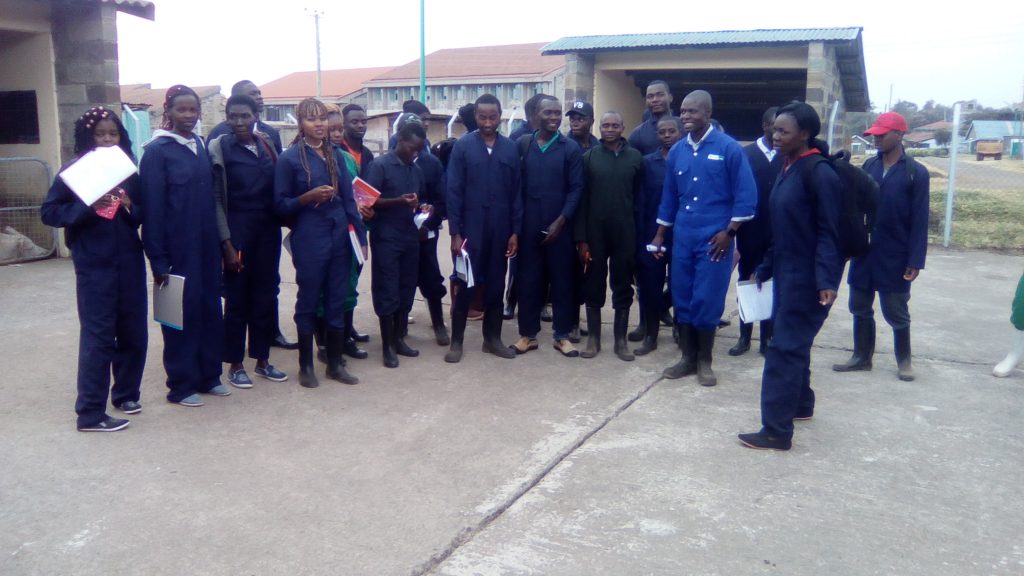 Although i
t has only been a few months since Joab completed his CAEP program, he is already accomplishing big goals. We recently caught up with Joab to see where life has taken him since his CAEP agriculture training program in Minnesota. Check out his interview below!
"I am currently working as a Livestock Technologist and Parra Veterinarian in the Department of Animal Sciences at Egerton University in Kenya. Egerton University is a public institution of higher learning in Kenya known for its excellence in its agricultural training and practice. My main duties include practical training to undergraduate students especially teaching hands-on animal practical skills. I relay most of the knowledge, skills, and ideas I learned in the US to our university students. I am also involved with the revitalization of the production enterprises at the teaching farm by designing plans that will increase production, initiating new technologies and expertise. I am also currently introducing Assisted Reproductive Technologies (ARTs) such as artificial insemination in pigs which I learned all about from my CAEP training program in the United States.
I trained at the Pipestone System in Minnesota and they had well-trained personnel that helped me learn all the theoretical and practical skills that I was looking for. My host was very welcoming and was willing to train anybody who wants to learn and improve. Some of the most valuable lessons I learned from my host was how important planning for future production and production scheduling was so that everything worked on an arranged time frame. Some of my daily duties included farrowing, gestation management, and developmental management. I gained a great amount of knowledge and skills that are relevant to my profession, which helped me get a job right after I returned home.
In fact, the skills from my CAEP training program in the US has made me more efficient and knowledgeable. My knowledge in swine production is highly needed for the transformation of the swine industry in Kenya. It's with this experience that I am now tasked with the responsibility of teaching students what I learned from my time in the United States. This transfer of knowledge is important to help the students understand what farming in the United States is like and then incorporate new skills and techniques into the current Kenyan swine industry. Apart from teaching students, I am also practicing the same skills to improve performance at our university farm.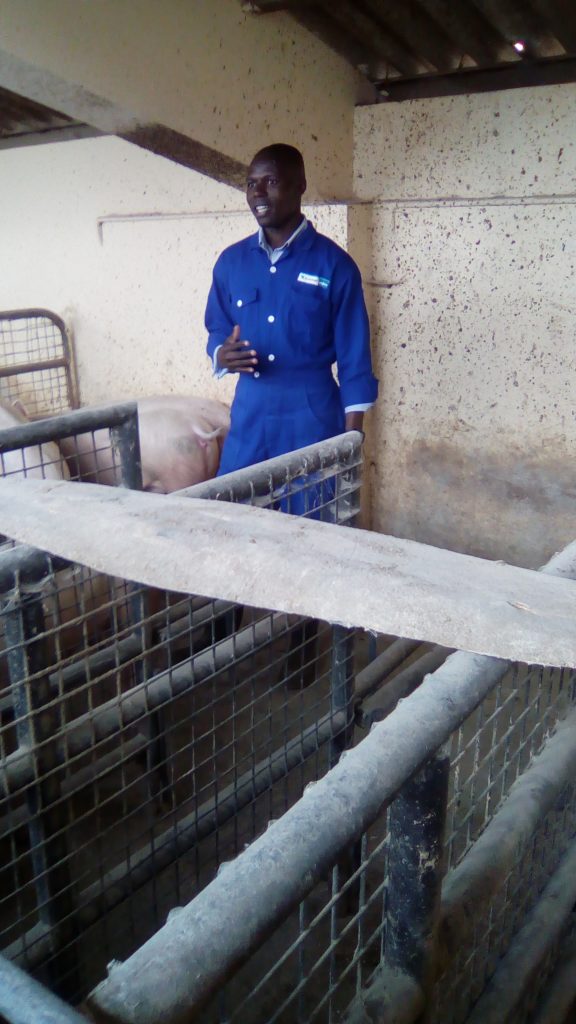 I would like to advise future CAEP trainees that they should be focused and venture into agricultural training that would be beneficial to their home country. Agriculture plays a pivotal role in many developing countries economies. Agricultural production is paramount for the sustainability of a country's economy. United States agriculture is highly coveted by all nations across the globe and training in the United States is a stepping stone and opportunity for potential trainees to help transform their nation's agriculture systems.
I highly recommend the program to future CAEP participants. The knowledge and hands-on training skills they will gain from their time in the United States will go a long way in transforming their lives and the agricultural economy of their individual nations. The world population is growing rapidly and there is a dire need to feed this population. In order for adequate food security and safety to be sustained in developing countries, agricultural training from programs like CAEP is an essential tool."