Meet CAEP Agriculture Coordinator, Manager, Maja Behrens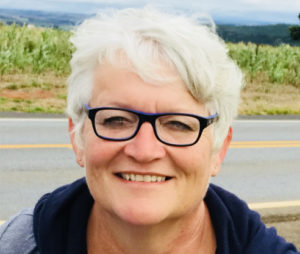 After traveling the world with CAEP as a trainee when she was 23, Maja Behrens has been with the exchange program ever since. "I came on the CAEP program as a trainee, returned home, and one day I received a call from CAEP offering me a position in Siberia, Russia for the summer and then a coordinator position in Fergus Falls, Minnesota. The rest is history," Maja shared.  Maja and her late husband built their homestead in rural Minnesota, the home place of her husband. "Back then, we farmed soybeans and wheat and had a few heads of Scottish highlander cattle. My daughter Shyanna is in her senior year at NDSU, majoring in crop and weed science."
What Inspires You to Come to Work Each Day?
"I love learning about each exchange visitor and where she or he comes from, about their culture, and of course, to see the success of each person at the end of the program. I like to ensure hosts on how proud they should be on how they are impacting the lives of participants. We are so fortunate to work with good, trustworthy, and kind farmers and ranchers that are taking pride in teaching and making sure the exchange visitor has a good program.
It is never a boring day as a coordinator. Each day has a good and challenging story. Our goal is to be the best we can be and to make the program a success for each participant."
The Importance of Cultural Exchange
"Cultural Exchange is significant in one's life! It changes lives, and it makes one strong, it teaches one to understand the person next to you. It teaches you tolerance toward others and fosters leaders," Maja shared.
When asked if there was a unique experience during her 25 years working as a coordinator that has impacted her the most, Maja shared, "there are so many good stories, some sad ones but mostly good. The young people that are homesick at first and want to go home but then overcoming the difficult days. The pride and smile at the end are priceless."
"I have learned over the years that we are all from different cultures but are not as far apart as we are being told. We all want a bit of happiness, family, and a roof over our heads."