Meet Livestock Program Coordinator, Shelby Bengtson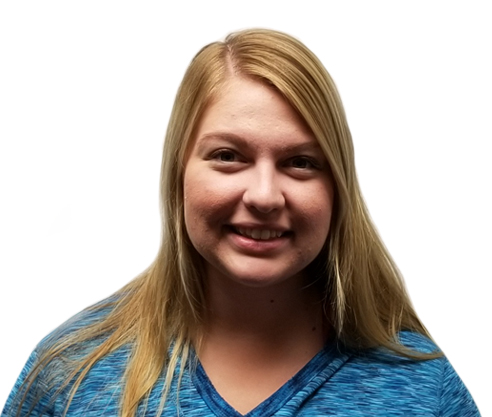 Having grown up on a farm in Minnesota, graduated with two agricultural degrees, and has experienced life abroad, Shelby Bengston is right at home working at CAEP. Shelby is sharing her love for agriculture, all while helping young adults from around the globe experience agricultural exchange for themselves!
"I grew up on a beef and crop operation in Newfolden, Minnesota, and attended the University of Minnesota, Crookston and graduated in December 2017 with a Bachelor of Science in Animal Science and a minor in Agricultural Business," Shelby shared. Shelby and her husband Aaron were recently married and now reside in rural Minnesota.
"I love everything about being a coordinator! It is so great to connect with exchange visitors, hear their stories, and see how much they have learned throughout the course of their programs."
What Inspires You to Come to Work Each Day?
"CAEP Fest 2019 was my very first Fest as a staff member. It was so fantastic getting to meet the exchange visitors that I have placed, as well as those from the other CAEP programs. The best part was watching the exchange visitors interact with one another and see how they all treated each other as family. It was so hard to say goodbye, and I didn't realize how much it was going to affect me until the time came for them to leave.
Knowing that I get to work with amazing people on a day-to-day basis – from our CAEP staff, our hosts and exchange visitors, and to our country partners and international offices. We truly get to communicate and form connections with amazing people from all over the world, which is such a rewarding experience."
The Importance of Cultural Exchange
"Having traveled to New Zealand and Australia in college, I can attest that participating in a cultural exchange program broadens an individuals' perspective on the world. It makes a person more independent, adaptable, confident and gives an advantage when the time comes to pursue a career in their home country. It also provides exchange visitors with an opportunity to experience what American culture and agriculture are really like in the USA. This allows them to form a personal opinion based on experience rather than from what they may see on the TV or the internet. It truly is a life-changing experience!"