Meet CAEP Agriculture Trainee, Gervy from the Philippines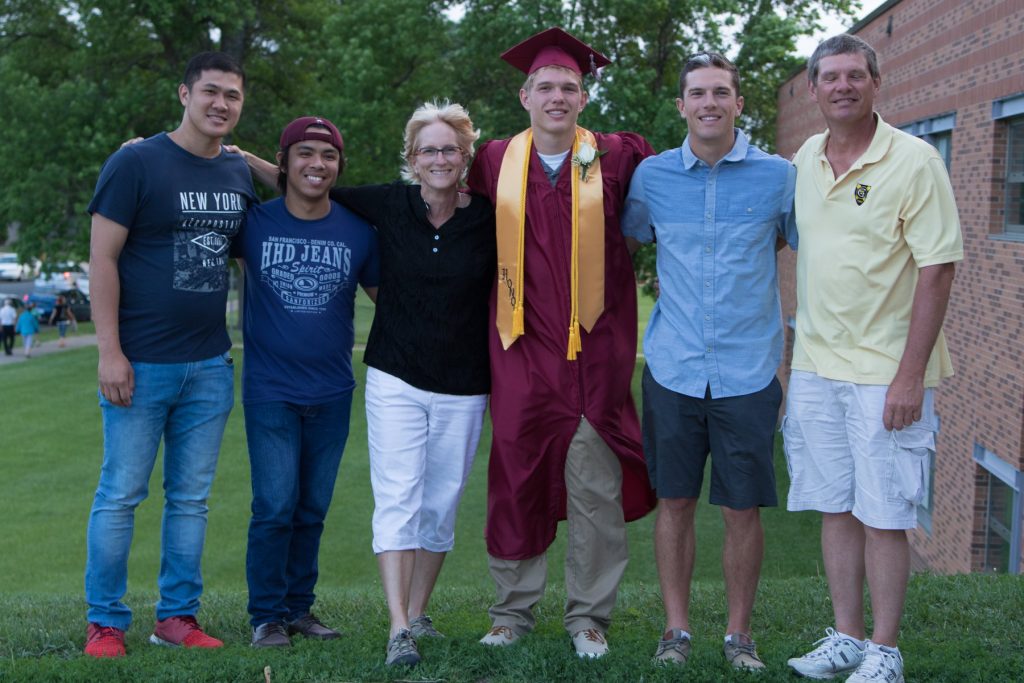 "Rochelle and Jay Eichner are very nice and great hosts. They helped us from the very start by teaching us everything we needed to know at the farm and to live in the United States. They invited us to their holidays, to their lake cabin, to sporting games such as an NBA basketball game and hockey games, and so much more. They involved us in all of their activities, on and outside of the farm. We are just like family to them and I feel like I have a second family now. I don't feel homesick anymore because they have opened their doors to me.
During my time on the farm I learned a lot about vaccinations, how to care for pigs, farrowing, marketing, how to operate large machinery, and about the entire swine operation. I feel I know so much more now about the swine industry since the beginning of my CAEP program. When I first came to the United States I was really excited to improve my skills in the fields of swine and fields crops. In the Philippines, the staple food is rice and here it is potatoes. It has also been a good experience to learn about new commodities.
Some of the things I have done during my exchange experience include attending a community festival, the Minnesota State Fair, went to local school basketball games, the CAEP Festival, and attended the community church.
I idolize the American culture. American people are very disciplined, the communities are clean, the industries are regulated, and laws are enforced here. All the skills I have learned here in America including vaccinations, technologies, pesticides, crop rotations, etc. I will take home with me and apply to my future career in the Philippines. My experience here in America has just been awesome. I highly recommend CAEP. You will experience a lot, make many connections, form a new family, and learn new skills for your future career."