Meet Filipino Trainee Jialima Maruhom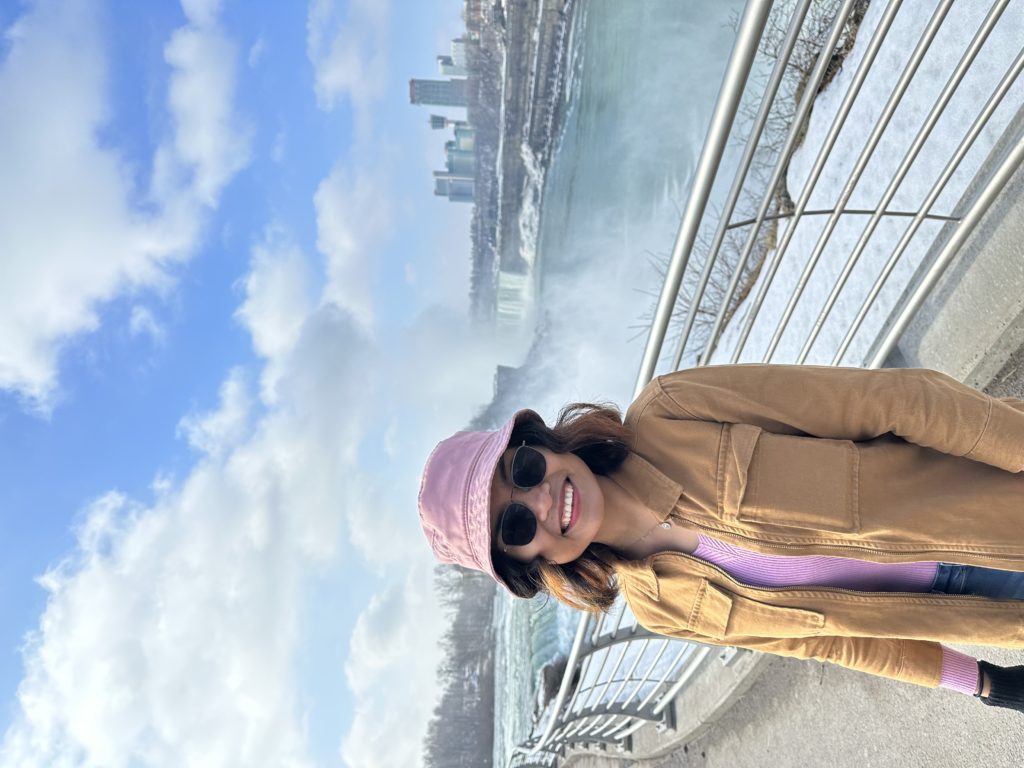 The J1 visa program is a unique opportunity for international visitors, offering educational advancement, career training, and cultural immersion opportunities. Many participants complete their program with new skills and hands-on training to help advance their careers, in addition to experiencing a once-in-a-lifetime opportunity to explore cultures, foster new friendships, and gain a new perspective on what it means to be a global citizen.
When CAEP horticulture trainee Jialima decided to pursue a CAEP training program, she knew she wanted to experience all aspects of cultural exchange.
"I joined the CAEP program with the thought of getting a real-life training experience in the United States while living independently in a foreign country, traveling across the globe, living with co-interns from different countries who spoke other languages and are from various backgrounds and cultures, and getting a grasp on agriculture in America. This was a liberating challenge, and I wanted to experience every bit of it," shared Jialima.
"My host is Farmer Dave's located in Dracut, Massachusetts, USA, and my training has helped me by opening my mind to the possibilities of what I can do." Jialima has been developing customer service skills and taking on roles she would not have typically pursued. "I also learned how to live and get along with people from other countries like Kenya, Colombia, Tanzania, Cambodia, Honduras, and Ecuador."
Some of Jialima's responsibilities at the farm included taking care of plants (flowers and vegetables), harvesting both in the greenhouses and in the field, weeding, transplanting plugs in the fields, and pruning. "I got assigned to the retail, marketing, and customer service department. I started by going to farmer's markets around Massachusetts to showcase our fresh farm produce and bakery products.
Now I work in the main farmstand in Dracut, where I meet our lovely customers. One of my favorite experiences was during our pick-your-own and dig-your-own activities in the summer, where people come and pick apples and dig up potatoes and carrots. It was such a beautiful encounter where people brought their kids and taught them how to dig root vegetables. It is amazing how kids are taught at an early age where their food is coming from. I got the chance to show them how to properly dig carrots and potatoes without damaging the rest of the crops.
The CAEP training program is important for my career because it doesn't just teach practical skills, but it has opened my mind to the things I never thought I was capable of doing. Beyond the logistics, horticulture, and agriculture-related skills I learned here, I have rediscovered my talent and abilities. More importantly, my host makes you feel that you are a part of the team and you're not working for the team. That inclusivity alone lifted up my spirit.
One activity that was memorable to me was when I was featured on the front page of The Sun, also known as The Lowell Sun, a daily newspaper based in Lowell, Massachusetts. I also traveled and went to New York. It was just the best experience ever. I have been to New York multiple times and keep returning because of the good memories it brings me. New York is a gentle reminder that I made it across the globe.
Contrary to people saying that New York is just a city full of fast-paced people, when I am there, it serves as a reminder that everything is possible if you put your heart into it. We visited Brooklyn Bridge, Central Park, the 9/11 Memorial, and World Trade Center. We took a day tour to different historical locations in NYC, bought souvenirs to bring home to our families, and went to Jollibee. As a Filipino, that is a must when you're in NYC. We also had a road trip to Niagara Falls, and this was a beautiful experience.
Our bosses invited us over for Thanksgiving, Christmas, and Easter which was a great experience because most interns had never had these traditional celebrations before. For us to sit around these tables, enjoy a meal together, and exchange conversations was the best!
During my first CAEP internship in Minnesota, I came across a fellow Muslim. While I was on my shift at the farmstand, I had a conversation with a regular customer who was originally from Pakistan. From there, we discovered that we shared the same faith and exchanged contact information. From then on, they invited me for Tarawee, a prayer that we do after a day of fasting. As a Muslim, it was a big thing for me as I never thought there was an inclusive Muslim community near me. To be invited by them to participate in activities essential to my faith was a blessing. I never thought I would come across this during my training.
The CAEP program helped me identify what I wanted to do next. It has opened my interest in agribusiness from my experience in the retail and marketing department at Farmer Dave's. I am now enrolled in an advanced agribusiness program and hopefully will make something out of it once I go back to my home country.
I definitely recommend CAEP! If you think that living independently, learning about how agriculture in America, and learning about different cultures, languages, and backgrounds is something you are interested in, then CAEP is the right program for you. They help you during your application process and will also be there for you during your training and when you finish it. It is an understatement to say that CAEP has been my stepping stone in landing good jobs back in the Philippines."
If you are interested in experiencing a CAEP international exchange program, please visit our website www.caep.org to apply.