Preparing for your CAEP Application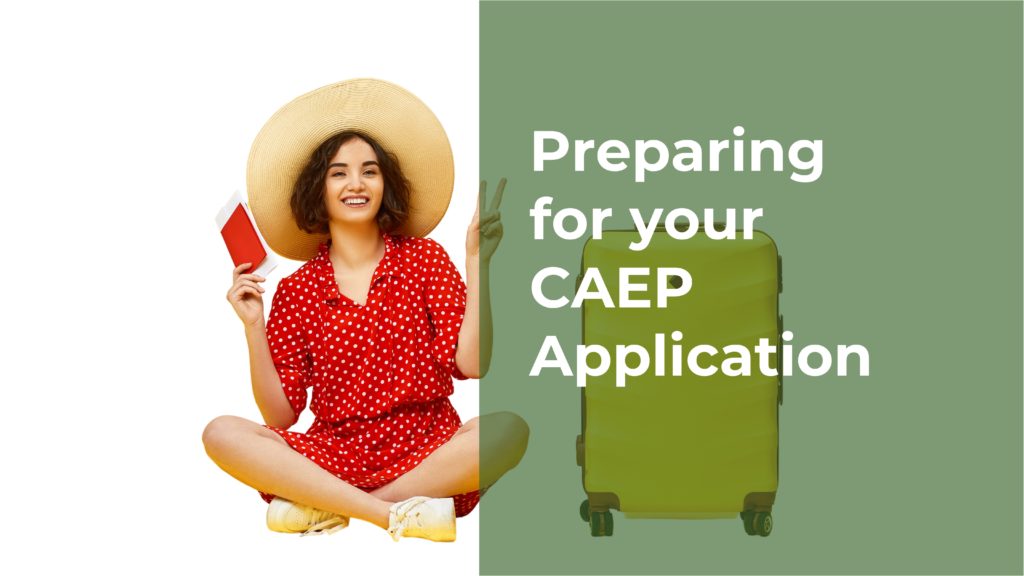 Preparing for international travel can be exciting and overwhelming at the same time. There are many things to consider before embarking on a journey to a foreign country. From obtaining necessary travel documents to packing essentials for the trip, planning is crucial to ensure a smooth and enjoyable experience. CAEP has helped thousands of international travelers for over 30 years and is here to help you every step of the way.
CAEP is an educational and cultural exchange program and a designated program sponsor by the BridgeUSA program, a sector of the United States Department of State. The mission of the CAEP program is to promote people-to-people diplomacy by connecting young professionals around the globe who are interested in learning about agriculture with our agricultural hosts in the United States of America.
If an agricultural exchange program sounds like something in your future, read on to learn more about preparing for the CAEP application to ensure the process goes smoothly and efficiently!
Questions to Ask Yourself
Traveling the world is a dream for many people, but it should not be taken lightly. Before embarking on such an adventure, you must ask yourself some personal questions to determine whether you are ready for the journey. Here are some questions to consider:
1. Are you comfortable with uncertainty? Traveling the world means stepping out of your comfort zone and into the unknown. Can you handle unexpected situations gracefully and flexibly, especially when that means living with people with different beliefs and values?
2. Can you deal with being away from home for extended periods? Traveling the world means leaving behind the familiar and venturing into new territories. Do you have the maturity, and can you handle being away from family and friends for extended periods?
3. Are you open to new experiences? Traveling the world means experiencing new cultures, foods, and ways of life. Are you open to trying new things, stepping out of your comfort zone, and sharing your culture?
4. Are you physically and mentally prepared? Traveling the world can be physically and mentally demanding. Are you in good physical and mental health to handle the rigors of travel?
You can determine if you are ready to travel the world by asking yourself these questions. If yes, pack your bags and prepare for the adventure of a lifetime.
Passport
First and foremost, having a valid passport is essential to obtain the required visa for the countries you plan to visit. It is also a requirement of the CAEP program. It's advisable to apply for your passport before beginning your CAEP application, as processing times vary.
Application Timeline- Start Planning
It is essential to prepare your documents, passport and apply for the CAEP program in a timely matter, as consulate appointments vary by country. CAEP accepts applications on a rolling basis, meaning we accept applications and make placements year-round. If you miss the suggested deadline, no worries. Please apply, and we will make placements accordingly. The schedule below is a typical placement schedule per program.
Agriculture Program Start Date: Spring
Suggested Application Submission Date: Apply by November or December of the previous year.
Equine: Program Start Date: Winter/Spring
Suggested Application Submission Date: Apply by September or October of the previous year.
Horticulture Program Start Date: Winter/ Spring
Suggested Application Submission Date: Apply by September or October of the previous year.
Winery Program Start Date: Summer/ Fall
Suggested Application Submission Date: Apply January-May
Language Learning
Before considering an international training experience and applying for the CAEP program, we recommend taking English language courses to improve your communication skills. Having adequate language skills will allow you to comprehend and communicate with your hosts and fellow exchange visitors, in addition to being capable of learning about the culture around you.
The Requirments
To be part of the CAEP program, you must have an education in agriculture OR five years of full-time agriculture work experience, be under 28 years of age, be of good character and health, and have a driver's license. If this applies to you, please go to our website www.caep.org, and click "apply now," register and complete the application.
With the proper planning and attention to detail, you'll be ready to explore new cultures and create unforgettable memories before you know it! To apply for a CAEP program, please visit our website www.caep.org!