Why You Should Blog During Your Exchange Program
Having strong writing and communication skills are more important now than every before. We have put together some awesome reasons why you should write about your experiences during your time abroad.
Writing Can Help Enhance Your Language Proficiency
Without a doubt, writing will help you become a better speaker, listener, and reader!  Writing allows you to learn new words and improve your grammar at your pace and time. Keeping a journal or blog during your exchange program allows you to improve your language skills by having the opportunity to ask a native speaker for help. Your hosts, CAEP, or new local friends are all valuable resources for you to reach out to for help.
You Will Have Your Blog or Journal to Help You Remember Everything About Your Experience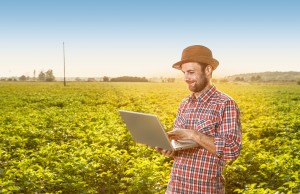 When you return home, your parents, classmates, friends or even future employers will be very curious about what you learned during your training, the new people you connected with and the fun activities you did. Having a blog or journal to look back on will help you remember all of the exciting things you did and learned about for years to come.  Keeping a journal or blog is also a great way for your family and friends back home to keep with your daily adventures abroad!
Inspire Others
Through your blog posts, you can connect with other CAEP participants on many different levels by sharing your ideas, interests, and information about what you are learning during your training and travels
You Will Be A Stronger Candidate in the Job Market
Hunting for a job can be tedious and frustrating, but having the ability to understand and communicate in English instantly makes you more marketable to your potential employers.
Need Writing Ideas?
We all have writers block from time to time so feel free to write about anything you would like! If you are having troubles coming up with something to write about, find an idea on the list below!
1. Write about your experience with the program are you in (Agriculture, Horticulture, Equine, Enology, Turf Management) and where are you training?
2. Who is your host and how have they have helped you learn more about your field of interest? What is your favorite thing about your host/ host family? Have you done any neat activities with them outside of work?
3. What is your housing situation? Who and where are you living? Have you made friends with any other trainees?
4. Have you made friends with the locals? Are they different or similar to your friends and family back home?
5. How was your English before you left your home country? How has your English improved since traveling abroad with the J-1 visa program? What techniques have you used to improve your English? Anything you can recommend to fellow CAEP participants?
6. Why did you choose CAEP? How has your experience been with your coordinator?
7. What has been your favorite experience about your host community, state or country?
8. Have you been on any holidays or plan to travel anywhere before you return home?
9. What was the biggest challenge you faced when deciding to travel to another country to train and learn? If you could do something differently, what would you have done?
10. When making your decision to travel abroad, were your parents and family supportive? Why or why not?  If not, how did you convince your parents/family/friends that CAEP and the J-1 visa program would be a great experience?
11. What has been your most challenging experience so far?
12. What has been the most rewarding experience so far?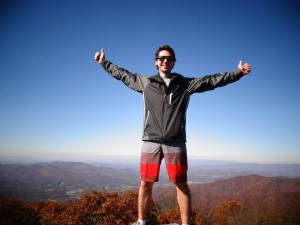 13. How has your cultural experience been so far? Have you participated in any cultural events, activities, or celebrations? Have you celebrated any new holidays with your host?
14. When you return home, what will you cherish the most about this experience? Did you learn any new skills or technique that you will be able to apply to your future job or career back home?
15. Would you recommend CAEP to you friends, family or classmates back home? If so, why?
16.  Have you made with friends with anyone new (locals, trainees, hosts)? What have you learned from making friends with people with different beliefs and cultures?
17. Do you have any new favorite foods from your host country?