Discovering Australian Vintage 2014: Amanda Haehl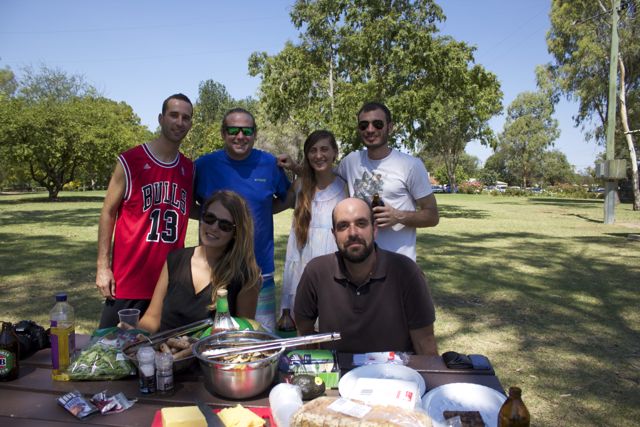 I arrived in Mudgee expecting to be in the middle of nowhere and ended up just there. My house stood alone among the fields and hills, the trees filled with birds and sunsets scattered with kangaroos. I was happy to meet the friendly staff on Friday night before work began. We drank a few beers and ate dinner at the local pub, meeting each other and sharing stories of past harvests across the world.
I was put in charge of the three 32 ton Vaslin Bucher presses from my second day in the cellar. We processed about 100 tons a day and completed all the whites in my first two weeks. It was a very stressful and tiring introduction to the winery, running back and forth to set up tanks, measure adds and make sure the presses didn't overflow. I developed a process and figured out how to time everything eventually but was sometimes given a forth press load to oversee. I measured additions of enzyme and sulfur as well as collecting samples in the spare minutes when the press did not need to be monitored. It was a very challenging few weeks and made the subsequent weeks seem very easy. Outside of work there was plenty of opportunity to try wines and get a feel for what we were creating in the winery.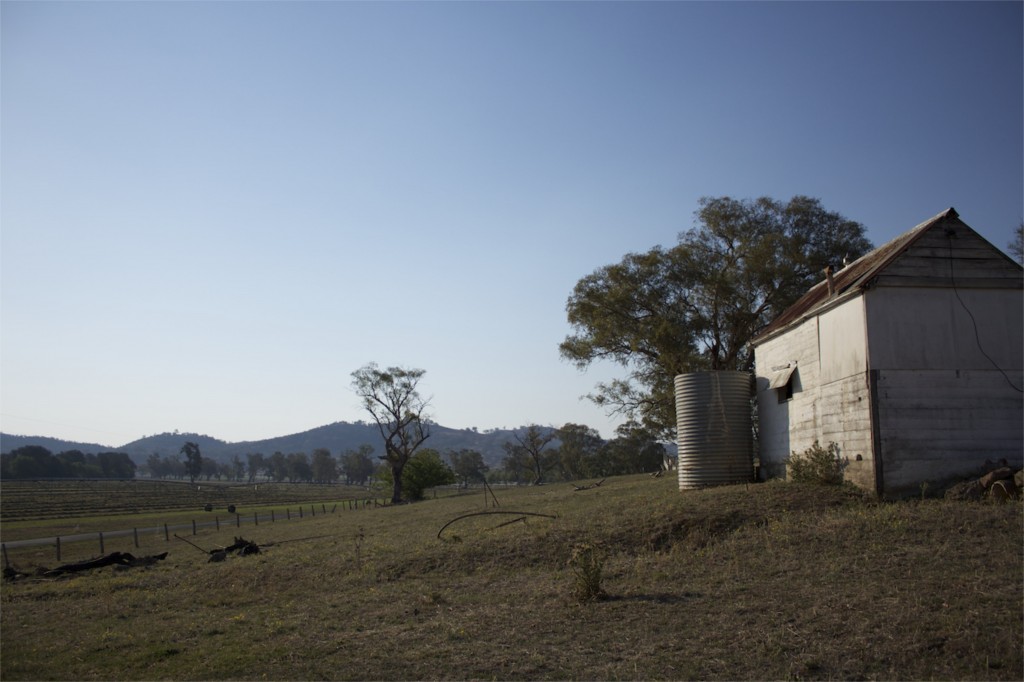 Once all the whites were finished and the rush of reds slowed to a trickle, the days became shorter and free time became more abundant. I spent afternoons with my international friends, cooking food from Italy, France, Spain, Australia and the US and talking about our respective cultures. In a small town like Mudgee, life is quiet and there are not many options for entertainment but we enjoyed a few Sunday afternoon barbecues and relaxing at the public pool. We also visited many of the local wineries and were shown tremendous hospitality by the winemakers and tasting room staff. They often opened special older vintages to show us their favorite wines and sometimes we came home with bottles of wine the wineries wanted us to keep and try free of charge. We were invited to a really fun dinner at a winery where they made pizza, poured lots of Italian wine and introduced us to many of the local winemakers and foreign harvest interns. It was a night that made me excited to work in the wine industry with such interesting, welcoming and entertaining people.
Throughout preparing for my experience in Australia and my time in the country, CAEP was very helpful and responsive. All of the staff that I was in contact with were quick to answer my questions and very thorough in sorting out paperwork and other documents. I was able to get my visa just in time for my departure thanks to CAEP. I am also very thankful to have the support of the CA Scholarship Foundation. Without this additional financial aid it would have been very difficult for me to take advantage of the experiences available in Australia. I am very thankful for the scholarship and financial assistance and happy that the foundation chose me as a recipient. I feel that I have gotten the most out of my time in Australia given the circumstance and would happily work with and promote CAEP and the scholarship foundation in the future.
After two months of working in a small town and a very large winery, I am happy to leave knowing that I have met many new people, experienced a different side of winemaking and had the opportunity to explore Australia.