From Minnesota to New Zealand: James Hustad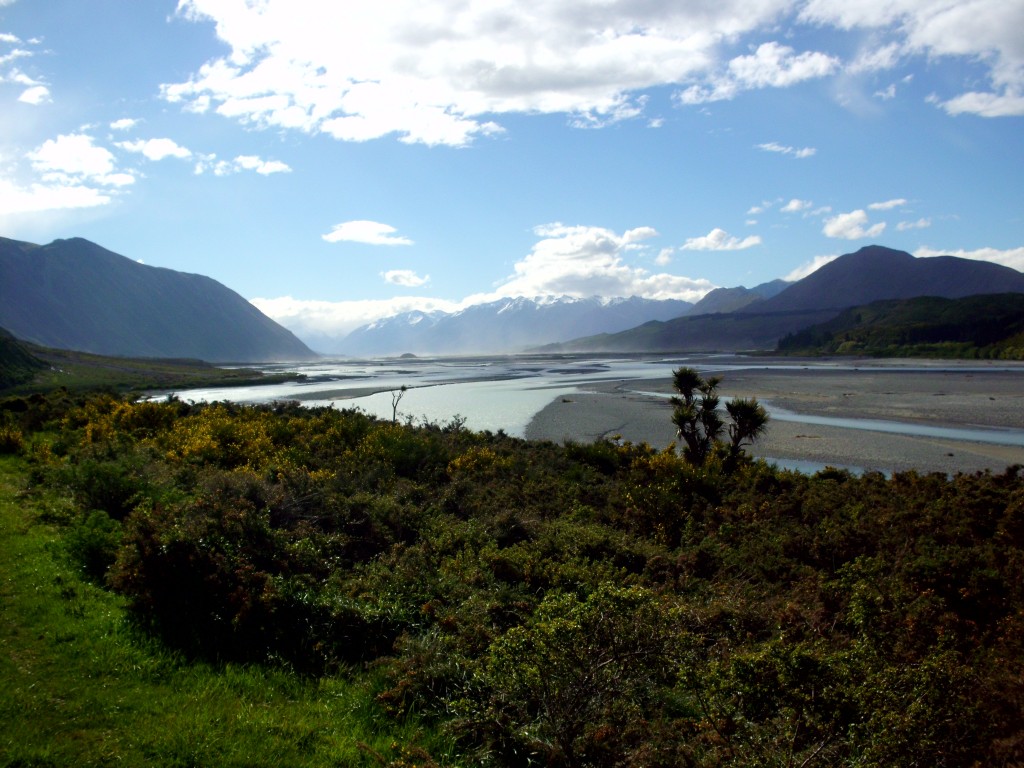 After living and working in Methven New Zealand for about two months now, I've had nothing but good experiences. Methven is a small town of about 900 people, located in the center of the Canterbury planes. It's well-known for skiing in the winter months and for the large amount of Agriculture in the warmer months. Everyone I've met in Methven has been very welcoming and friendly; it has been a great small town atmosphere to live in.
I work for the Company South Pacific Seeds. They do seed production of vegetable crops for growers in the Northern Hemisphere. Having never worked with vegetable crops before, I've learned something new every day. SPS has contracts to produce seed for farmers in Japan, Korea, China, France, USA, and other various countries throughout Asia and Europe. New Zealand happens to be on the 44th parallel of the Southern Hemisphere, while all the countries we grow for are around the 44th of the Northern. This ensures that the crops are grown in, relatively, the same climate. After learning that I've been researching the possibility of growing these specialized crops back in Minnesota, I have had conversations with John McKay, SPS's general manager. We were able to talk about growing a few of the high value crops back home. He thinks it's very possible; I just have to find the right crop and opportunity.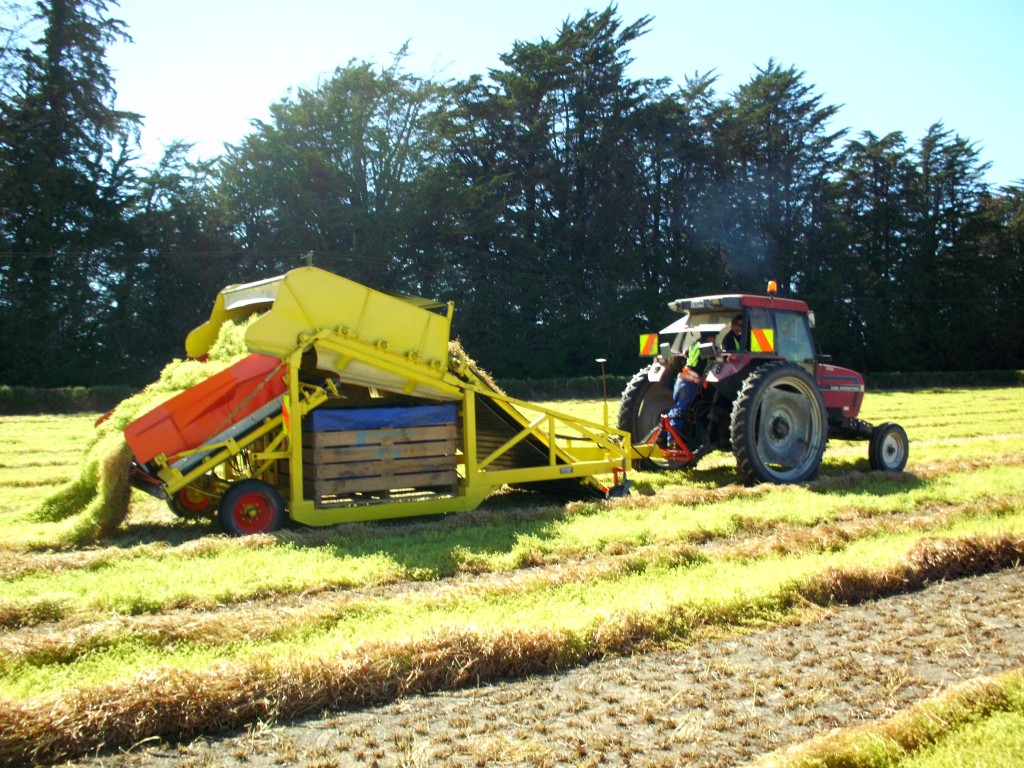 I am part of the field department at SPS, mainly operating specialized equipment for vegetable seed production. Jobs I've done so far include: fertilizer application, inner row cultivation, trimming, hybrid row dividing, and corn salad harvesting. The shop crew here builds a lot of the machinery. I am very excited to have the opportunity to operate equipment that I wouldn't have had to the change to use anywhere else in the world. All the equipment was built on a trial and error system, which taught me right away to always be thinking about how things can be improved.
Working in the field department also put an even bigger emphasis on teamwork for me. I've been on many teams through out my life, whether it be for work or college. The field department at SPS is one of the best I've seen. Communication and organization between 30 plus people has been very good since I've arrived. If machinery breaks down or something goes wrong, the great teamwork I've seen usually save what would be a lost day of work. That is one skill I would love to incorporate in any business I work at back home in Minnesota.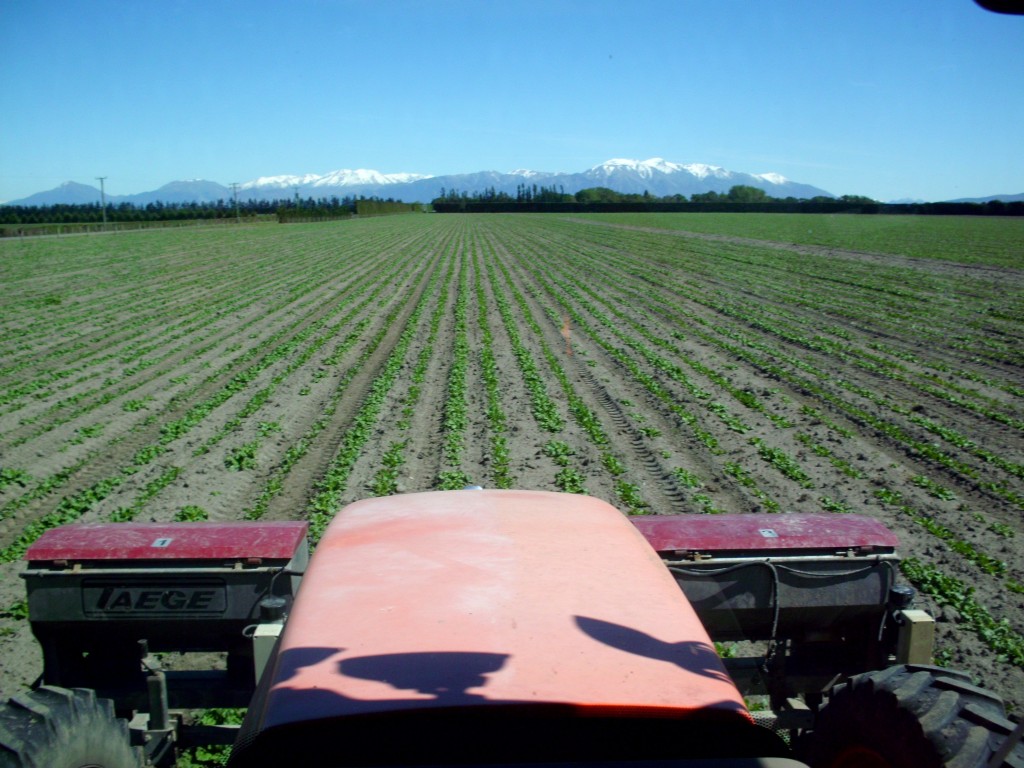 When I'm not out in the field working, I find myself enjoying the great views and landscapes that New Zealand has to offer. It's very easy to find a good walking path or hiking path within an hour drive from Methven. I've never seen such breathe taking views. I also plan on doing some fishing in the next month. A group of friends from work offered to take me Samoan fishing in mid-December. I love that New Zealand has endless options when you're looking to experience something new.
From what I have learned in just two months, I can already recognize work and personal skills that will benefit me for the rest of my career. I am very thankful to CA Foundation and CAEP for making this opportunity possible. Without even being half way through my exchange I would strongly recommend it to anyone considering the possibility of a work exchange.