From Nebraska to the Netherlands, Meet CAEP Horticulture Intern Crayton Koranda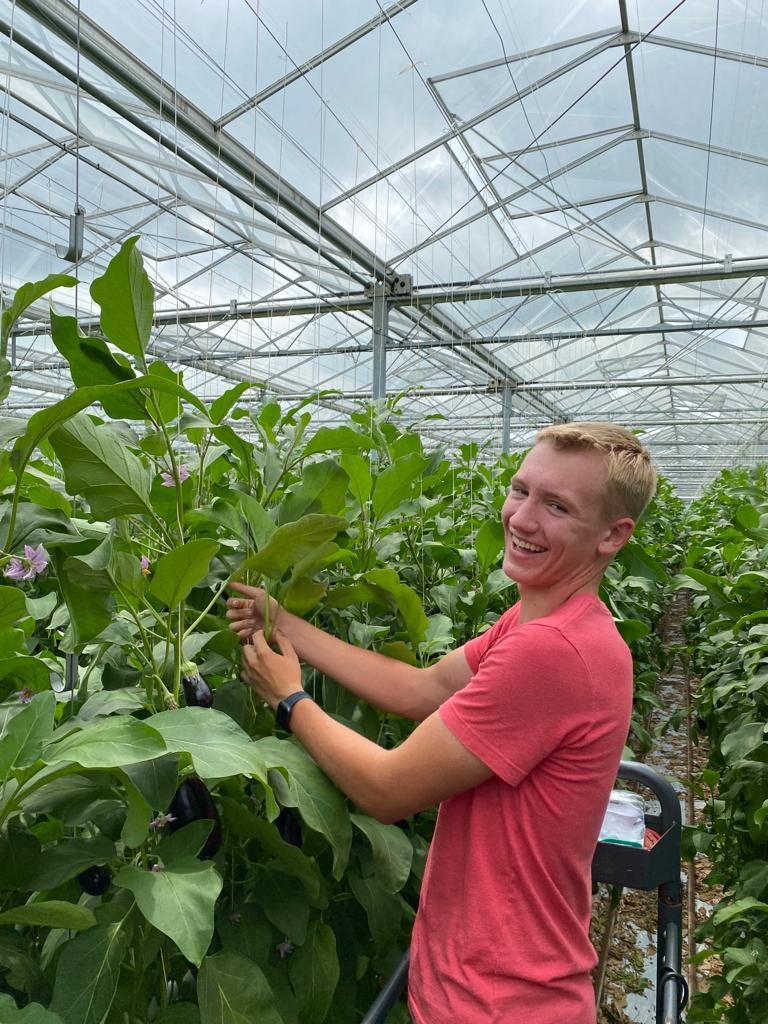 CAEP exchange programs allow individuals to seek adventure, find inspiration and challenge themselves to develop new skills and mindset, and Crayton from Nebraska was ready to do just that! Upon graduating high school in the spring of 2023, Crayton was ready to take on the world. Determined to grow his resume and develop himself as an individual, he embarked on an international horticulture internship in the Netherlands, where his growth mindset and openness to new experiences will help broaden his horizons!
"I wanted to join CAEP to give myself an edge on my resume. I also felt this would develop me much more than college or staying in my own country," Crayton shared. "I want to own or work for a business that advises greenhouse owners on the best methods to use and the best technology as well. Agriculture is facing many issues, one being a decline in workers, so my goal was to connect with people from other countries to build those connections in the industry."
Crayton is completing his international horticulture internship at Gebr. V. Duijn B.V. in Steenbergen. "I love talking with my (host) family about what is going on in the Netherlands and their opinion on things. My family has invited me out to swim, and I have hung out with their son and his friends which has made me feel welcomed."
Crayton's daily duties include plant care, tagging for diseases or pests, and applying biological control. "Outside of work, my cooking skills have gotten better, along with my communication skills with people who don't speak a great deal of English. Using hand gestures and being very expressive is something I will carry back home due to people liking the way I talk."
The training I am receiving is definitely helping with my future goals. I am becoming a more mature and independent person who can handle large responsibilities, which employers will notice."
Crayton emphasized that this opportunity has influenced his future career route. "I knew I wanted to work in greenhouses but didn't know if I wanted to be an owner."
"I have traveled to Roosendal and Alkmaar during my trip. Before I leave, I want to go fishing in the North Sea and visit Germany or Belgium. I knew the Netherlands and the rest of the world existed, but you don't realize how amazing it is til' you get to connect with people from France, Japan, Indonesia, and Pourtaguel.
I recommend CAEP if you want to be the 1% in your field of work or if you want to see the world while working. This is an opportunity that everyone should do as you will grow in ways you never could back home."
If you are interested in traveling the globe and completing a CAEP agriculture, horticulture, enology, equine or turf management internship, visit our website www.caep.org to apply or email outbound@caep.org.