CAEP Hosts CAEP Fest 2023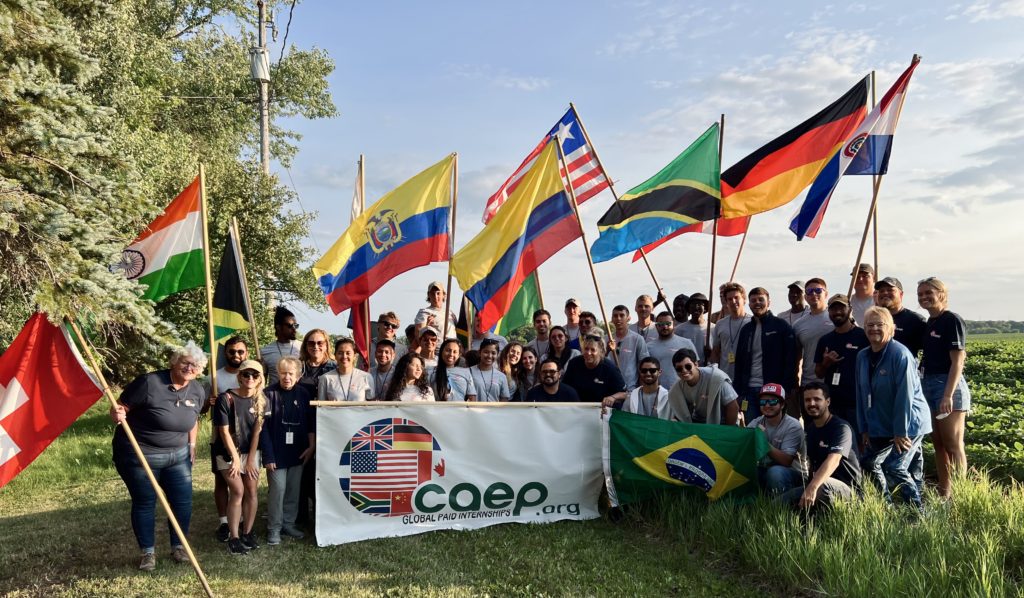 After a several-year hiatus due to the COVID-19 pandemic, we are excited to share that CAEP has once again hosted its annual festival for agriculture interns and trainees this past July. This unforgettable weekend held every July is a chance for CAEP interns and trainees to come together for a weekend of camping, connection, community, and culture.
The festivities were complete with games, camping, music, and cultural activities, including an evening spent with the locals in the rural Minnesota community of Ashby. More importantly, CAEP allowed interns and trainees to build friendships, make connections, and learn about the cultures of other participants and local community members. Fest is a unique cultural experience for participants to try different activities and explore the outdoors. Pitching a tent and camping is often a new experience for many!
With over a dozen countries represented at CAEP Fest, CAEP illuminated Ashby during the Ashby Appreciation Days parade with bright-colored country flags carried by participants. Following the parade, trainees and interns danced the night away at the Ashby street dance, hosted by the Ashby American Legion. Many interns and trainees shared and taught dances from their home countries with the locals.
We were thrilled to see everyone who came and would like to thank our trainees, interns, recruiters, and hosts who made the trip. So many new friendships and memories were made throughout the weekend, and we are thankful for the opportunity to gather in person again.
https://www.facebook.com/reel/1018381525996002
To view more photos and videos from the Fest, follow us on Facebook!