Meet Arc Azuela from the Philippines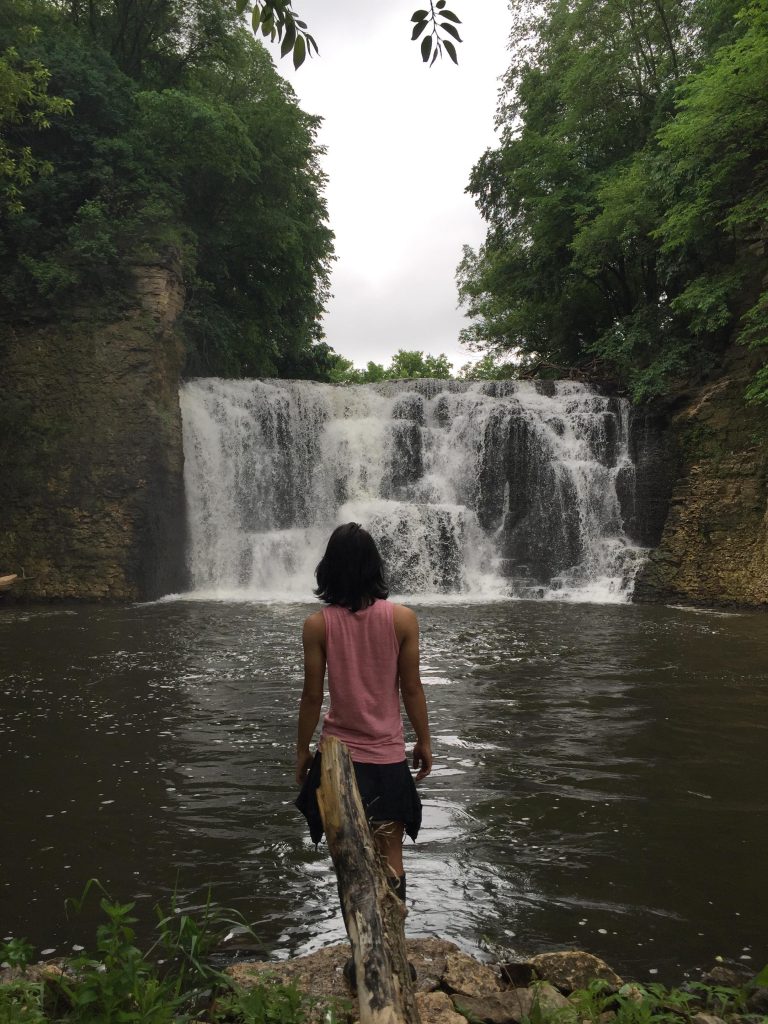 Arc Azurela packed his bags, said goodbye to his friends and family in the Philippines and went on the adventure of a lifetime all while building his resume and learning new skills on his CAEP horticulture training program. Read on to learn about his CAEP horticulture experience!
"I was inspired to go abroad because I wanted to expose myself to other cultures and life in America all while learning and jumpstarting my career. I was inspired to achieve excellent training, aside from self-improvement and upping my confidence.
My life-long goal is to help alleviate food poverty around the world. That's why I took up Agriculture (Plant Pathology) at Central Mindanao University. I chose CAEP because agriculture is beyond just farming for food. We also produce flowers for aesthetic beauty to front lawns and landscapes. I am with the horticulture program, particularly in a greenhouse. My attainments here are wildly interesting and sufficiently informative.
I am training at Plant Peddler in Cresco, Iowa and my hosts are the Gooders Family. Their name indeed reflects who they are as they are full of goodness and kindness. They see to it we get to have all the things we need in this training and our appreciation for them overflows. We have two facilities at Plant Peddler: the Young Plants and Wholesale. Trainees go between both facilities to ensure the totality of our greenhouse experiences.
I live with five other trainees who are from Haiti, Philippines, Uganda, and Rwanda. They are as equally talented and wonderful individuals whom we share unforgettable memories with.
We are learning to immerse ourselves with the core of the American culture by experiencing many activities. We have learned that every state has its own unique norms and sub-cultures to offer. We built snowmen during the winter, went to the springs and lakes for fishing and kayaking in the summer, and biked the trails to see the sights around the city. We have also visited other farms and even had campfires with Amish friends. Every season has it's own unique offers to us. It sure does get better every day!
So far I have been to four states but the best travel I have had so far was with visiting a dairy farm just outside the city. We helped feed the cows and sires, change beds, water and feed heifers and calves. But the best thing was milking the cows. The cows knew exactly where they needed to place themselves to be milked. It was a routine encrypted in them and they seemed to never really fuss about it, in fact, they looked excited. Near the farm was a man-made waterfall, also. It was breathtaking and majestic!
My favorite experience in the United States so far was meeting new people, gaining friends, learning their personalities, attitudes and communicating with them first-hand. Being a person who loves wisdom and knowledge, it always fascinates me to learn about that mere facade of life. My favorite experience is the feeling of being here and relentlessly savoring every minute of America. It is true that The States is indeed amazing. The American dream is a gift not only to people outside the States but to Americans as well. In this age, working hand-in-hand is the key to achieving dreams. One can never reach dreams without the help of another.
I have continuously recommended the CAEP program to my friends as I wanted to have a lot of my friends experience the same as I. I always tell people three things; experience, culture, and travel. These three things are bigger than what I initially have thought of now!"