Meet CAEP Apiary Alumnus Bayron Hernandez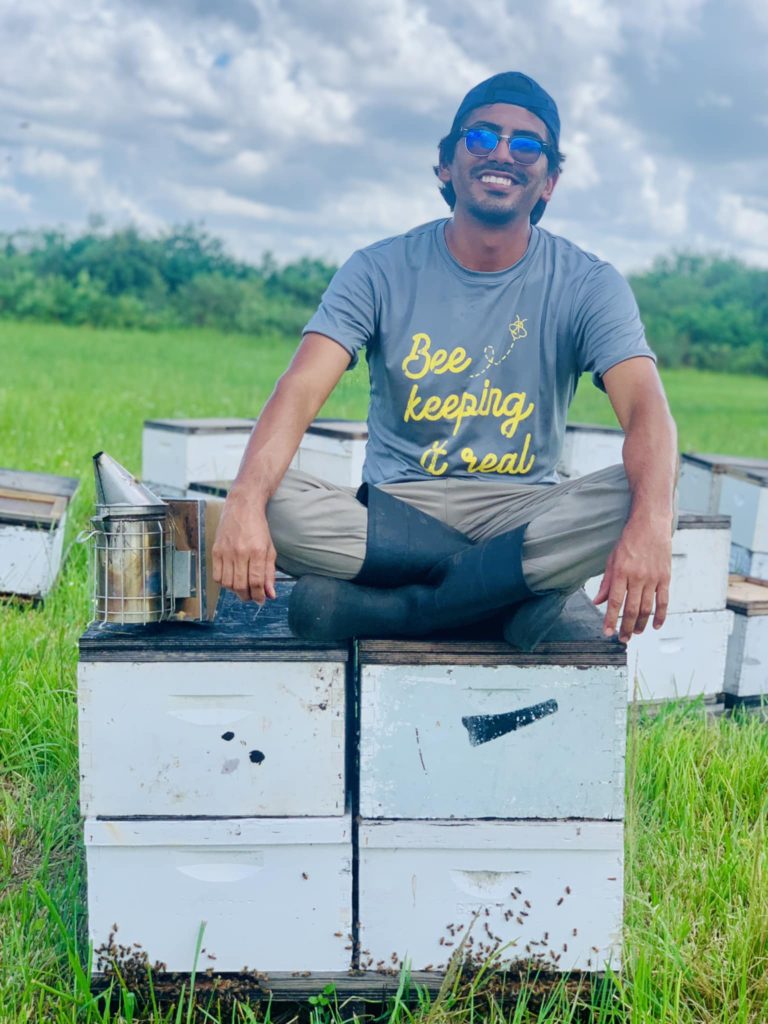 In honor of World Bee Day on May 20, we are excited to feature CAEP apiary alumn Bayron Hernandez from Honduras. Bayron recently completed his CAEP apiary training program and is eager to continue with his research in the apiary field.
"I decided to pursue the CAEP program because my professional goals were to get real experience in an area of my interest (beekeeping) and to improve my English, both of which were accomplished with my experience in the CAEP program," shared Bayron. "My CAEP program was at a beekeeping company located in North Florida called World Honey Market. My host, John David Peterson, owner and founder of the company, is totally a great person. I felt very comfortable working with him, and I learned a lot about the beekeeping world thanks to him and the rest of World Honey Market.
I had the opportunity to be in almost all areas of the company, performing different tasks; cleaning and waxing frames of bee hives, routine checks, hive multiplication, feeding, honey harvesting, moving all the hives during winter, and placing new queens. I also worked in the packaging area, where I learned about administration and online sales.
Thanks to the program, I gained the skills to continue with the next step in my professional career and get closer to a research lab at a university in the USA. I recommend CAEP because it has been one of the best life experiences I have had, both on a professional level for all the learning and networking I have done and on a personal level, for the great experiences and friends from all over the world that I have made.
If anyone reading this wants to or is applying to the CAEP program and has insecurities about the language, being in a new culture, or being away from your country, let me tell you, do not worry. The USA is a great country thanks to its people, who were very kind and friendly despite my limitations with the language. Everyone was very supportive and helped me throughout my process during the program. The first few weeks may be difficult, but with time, you will overcome this and start to enjoy the new country, new people, new friends, new cultures, and finally, have an open mind and willingness to learn and enjoy the whole process during your program.