Meet CAEP Host Corey Beyer from Archery Summit Winery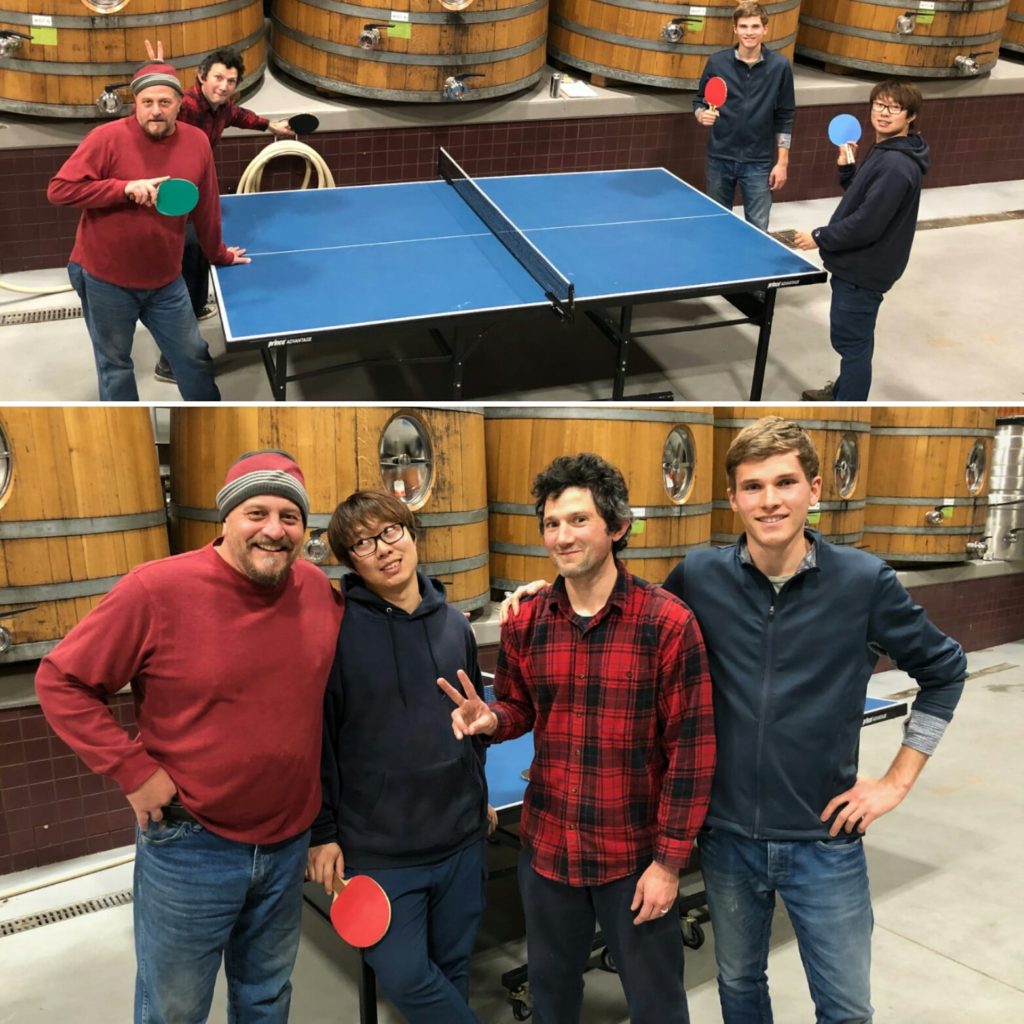 For over 15 years, Corey Beyer and Archery Summit Winery have hosted international exchange visitors at their winery located in the Dundee Hills Ava in Oregon. At the Pinot Noir and Chardonnay winery, Corey Beyer and family have made it a priority to help their international exchange visitors have the best cultural experience possible during their time at the winery.
"The interaction is positive (between exchange visitors and other employees)," Corey shared. "Everyone likes to learn about other cultures and how things are different than their own. It's always good to bring in an outside perspective and we use the opportunity to teach, but also to learn as well," Corey shared.
From the day the exchange visitors arrive in Oregon, Corey, family and the crew at Archery Summit Winery do everything they can to make their guests feel right at home by including them in family meals, activities, and community events. When asked what Corey enjoys most about cultural exchange, Corey shares "it is a good opportunity to create bonds and friendships. It is always a good experience." Corey also shared that the exchange program has been good for his family highlighting that the time he and his family spend with the exchange visitors is the most memorable experience of the program. "It encourages them (his kids) to want to explore other cultures and places," Corey shared.
CAEP hosts are tasked with helping provide the tools and opportunities for young adults and professionals to help develop new skills and knowledge in their field of interest. Although, Corey has made it a priority to help these young exchange visitors not only develop professionally, but personally into dependable and noble young adults, exemplifying the importance of hard work, honesty, passion, and dependability day in and day out. "I think it is an opportunity to teach, but also to learn."
Corey shared some advice for those interested in becoming a host. "Make sure that their hard work is appreciated and that they feel like their input is important. I think the experience is what you make it and hopefully, it is a good experience for both host and exchange visitors."
To learn more about becoming a CAEP host, please visit our website CAEP.org or email CAEP enology coordinator Lori@caep.org.