A Global Winemaking Family: Meet CAEP Enology Intern, Prasad Patil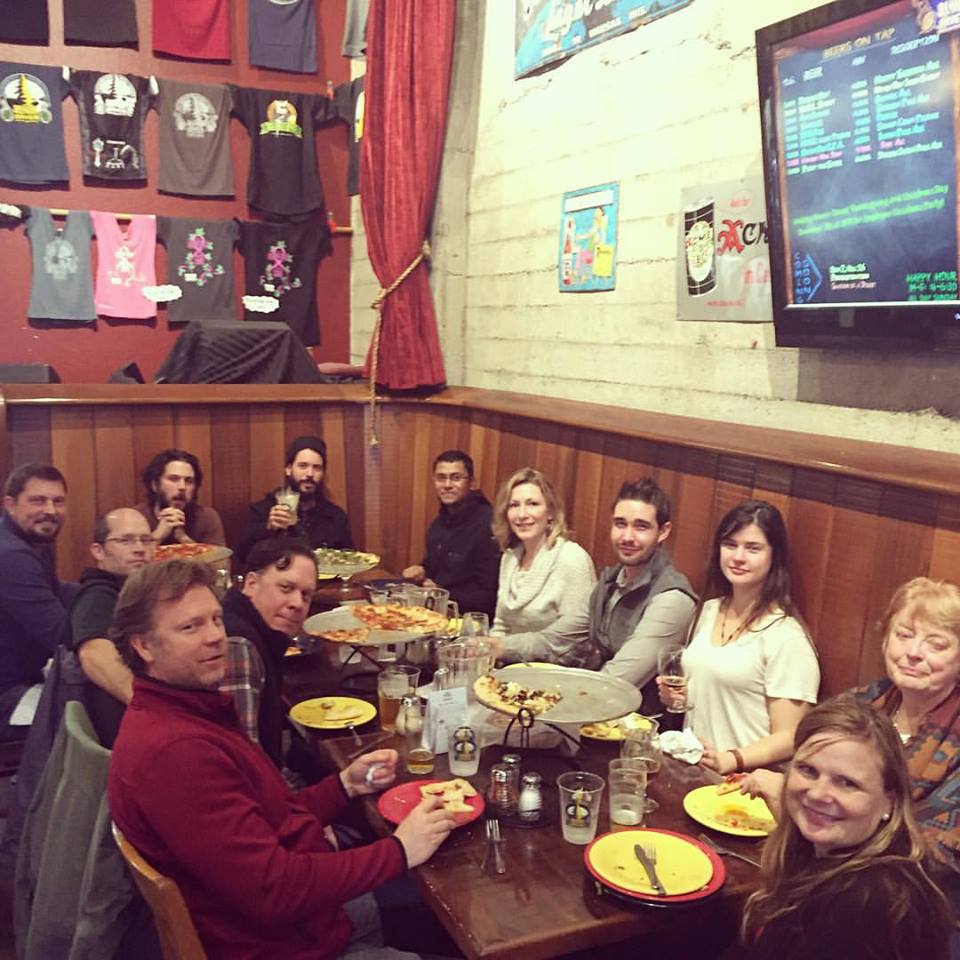 On a CAEP enology program, you gain valuable skills, worldly experiences and life-long connections. And to top it off, you gain a family. A family comprised of fellow trainees and interns, winemakers, hosts, and new friends who are all eager to share their knowledge and passion for wine with you. At Ramey Family Winery, CAEP enology trainee Prasad Patil gained just that. Prasad traveled to California from a small town in India eager to expand his winemaking knowledge. Read on to learn more about his CAEP enology experience!
"I was already working in the industry and to further get acquainted with northern hemisphere wines, I decided to choose this program in California. I was fortunate to train at Ramey Wine Cellars in Sonoma County.
At Ramey Wines, I worked with an intern from Switzerland. Both of us were part of the winemaking family at Ramey Family Winery. Apart from the winemaking, we took a field trip, had social lunches and dinners with the entire team, and David Ramey's daughter and son both became our good friends. We all socialized together and were invited to have dinner at their home. David Ramey even requested me to cook traditional food from my hometown. We all had a good time at the winery.
Ramey Wines crush approximately 700 tons of grapes annually. Some of my duties at the winery included crushing, pressing, monitoring fermentations, transfers, spontaneous ferments in the barrel, fruit analysis, wine tasting, juice tasting, and wine finings.
I learned that personal communication with the owner and the winemaker on a day-to-day basis was a good way to learn and experience things. Also, how important teamwork was during stressful times and how well it was organized during the winemaking stage.
Today I am working in the King Valley, which is a small wine region in North Eastern Victoria in Australia. Whatever I have experienced and learned at Ramey Wines can be applied at my current workplace, including the skills and techniques I learned. The United States has been leading in research and agricultural machinery. Where I come from, there is a lack of research and most decisions are based on experience. There are also different climatic factors which affect the sustainable farming.
I met amazing people, had great food and the place where we lived was lively. We traveled to Yosemite National Park, visited the Grand Canyon, Las Vegas, San Francisco, New York City and visited most of the northern California wine regions. Visiting the Golden Gate Park and viewing the bridge was one of the best experiences I had. The most amazing and thrilling part was looking at the waves on the Half Moon Bay. This will be a moment I will never forget!
There are wonderful people in the United States. Everyone with whom I met was friendly and open-minded. We all had a good time together and a long lasting memory to take back with me. I don't know the real cuisine of the country but to be honest I enjoyed eating pork ribs, pulled pork, burgers, and sandwiches. Even today when I go to the Victoria Market situated in Melbourne to purchase ribs, I still cannot find the ones that I had all time in the United States.
I would highly recommend this to someone who is looking forward to gain northern hemisphere enology experience. CAEP has served me very well in assisting with filing visas, documenting files and selecting a host. Considering all the factors which are difficult for an individual to do by themselves, you guys have made it easier for them. I will highly recommend CAEP to my friends and colleagues back home or wherever I am. CAEP made things easier."