Stepping out of your comfort zone: Brooke Gasteyer
Brooke Gasteyer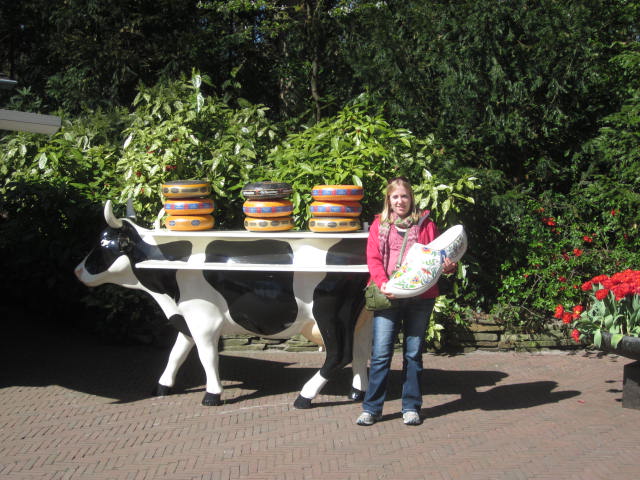 Every day here is a new adventure filled with new experiences and it would not be possible without the help of Communicating for Agriculture. I am so grateful that I learned about CAEP and was able to find an internship in Europe.
This second month has gone by even faster than the first one. Even though I thought I was fairly well adjusted to the new surroundings after the first month, I quickly learned during the second month that the more time I am here the more and more accustomed I become to my new surroundings and experiences. This helps to boost my confidence as I work through each new challenge and experience. I have to admit that during my time here, I have experienced many challenges but as I work through each one I gain new perspectives and understandings. My views are opened more and more as time goes on.
During this second month, I started becoming braver and this helped me to be able to do some traveling on my own. I was able to travel with one of the daughters of my host family. She took me to Heidelberg to meet one of her friends who lives there. We took a tram around the city, walked around inside a castle and of course stopped by one of the local eateries to buy a sausage. I really enjoyed walking around and looking at all the beautiful old houses.
I stepped out of my comfort zone and decided to take my first bus trip to another city. When I got on the bus, I was very nervous because I did not know any of the people and I was not sure if anyone would be able to speak English, since the passengers were middle aged. After a while of riding on the bus, I decided to see if the people around me knew any English. I was lucky enough to find some people who not only knew some English but also allowed me to walk around the city with them. I was so lucky! There were six of us going to the same destination, Lake Konstanz, and we spent most of the day together as a group. Our first stop was a cathedral. After that we spent some more time walking around, and stopped at a local restaurant for a coffee break. In the afternoon, some of us took a boat across the lake to another city called Meersburg. We sat down at a table outside of a very nice restaurant where I had a typical meal from a region in southern Germany. The food was delicious! We then walked around a few more minutes before we had to go back to the other city and find our bus. I really enjoyed my time on the bus trip and even exchanged contact information with one of the people I met.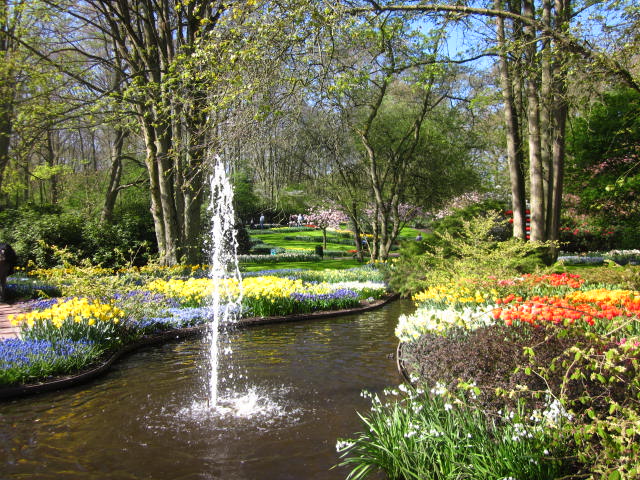 The following weekend I stepped out of my comfort zone yet again and went on another bus trip without knowing anyone.  I was lucky enough to find two people that at least knew a little bit of English and allowed me to spend the day with them at our destination of Strasbourg, France. We made our way to see one of the tallest cathedrals in Europe, spent some time there walking around and admiring its beauty and then headed to a different part of the city to a region called Petit France where we enjoyed a delicious lunch. Afterwards, I decided to journey off on my own for a while in search of the botanical garden. With a lot of courage, a small map and the help of some friendly people along the way, I was able to find my destination. When I arrived, I noticed that most of the flowers had not started blooming yet due to the late spring but I enjoyed my time there anyway. While I was there, I walked by a beautiful Sequoia tree that was in the garden. It had been a dream of mine to see one in person so I made sure to have someone take a picture of me standing next to it before I left the gardens. I then headed back to the cathedral where I met up with my two new friends to enjoy a little more time together before heading back to Germany. I took this opportunity to enjoy my first real crepe from France. It was absolutely delicious! I hope I can go back to France and eat more of them!
I spent some time with the grandfather from my host family. Even though he doesn't speak any English, he always finds ways to communicate and explain things to me. He first took me to a beautiful restaurant that was located on top of a hill. We enjoyed a very delicious meal with a variety of German foods. After lunch, we climbed up a tower near the restaurant to look out over the city. He pointed out some points of interest in the landscape and then we headed to another city, Ludwigsburg, to visit a castle and a beautiful garden. We went on a tour of the castle, walking through about 65 different rooms and hearing stories about the various kings and queens who had once lived there. After the tour we stopped for a cake and coffee break and then spent at least an hour or two walking around the castle gardens. They were spectacular!
The following weekend I went with one of my coworkers from Poland to the Sinsheim Museum near Stuttgart, Germany. The museum was filled with history lessons as well as various technology from the past and present. We spent a few hours looking at all the various exhibits and even got to walk inside some old airplanes. I learned a lot about how technology has changed throughout the years.
In addition to my travel experiences, I also learned more about horticulture in Europe and about the nursery that I am working at. One of the most important things I learned is how much the weather can impact the field of horticulture. It may seem obvious that weather is important to our industry but it is not every day that I think about all the various impacts it can have. There have been many extra things to do in these first two months that would not usually have to be done if the weather was a bit more normal. For example, the cold spring has caused people to wait much longer to start buying their flowers, which means that the plants have stayed in the greenhouses longer than normal. Therefore, the older plants not only took up a lot of space but also started going past their prime and had to be composted. It also meant that many people skipped over the early spring flowers and started buying summer flowers. Even though the nursery I work for does not directly sell to customers, it is greatly impacted by what other customers buy. If the customers don't buy the plants from the various garden centers, the garden centers are not going to buy from the nurseries, leaving many plants still standing on the tables not being sold. This has caused a lack of space for the new plants that have continued to be planted throughout this second month. Finally, this lack of space has caused us to continually move plants around to make space for the new ones and ensure that each plant is in the proper environment.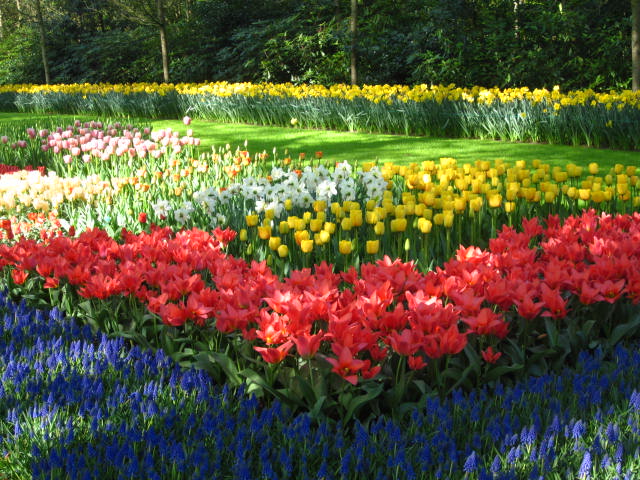 In addition to learning about the various impacts the weather has had on this nursery, I have also learned more about the marketing of this nursery. My fellow coworkers and I spent this month getting ready for an open house which was held on April 20th. This event is a very important marketing tool as it brings people from around the area and allows the owners to make more contacts and potential future clients. This event was also used to promote and inform other people about the Golgi plants that are being grown at this nursery.
In this last month, I have not only become more accustomed to my new surroundings but I have also learned more about myself and how important it is to be willing to try new things. I am grateful for the opportunities that I have had this month and look forward to my upcoming experiences.