CAEP Fest 2013 (what's next?)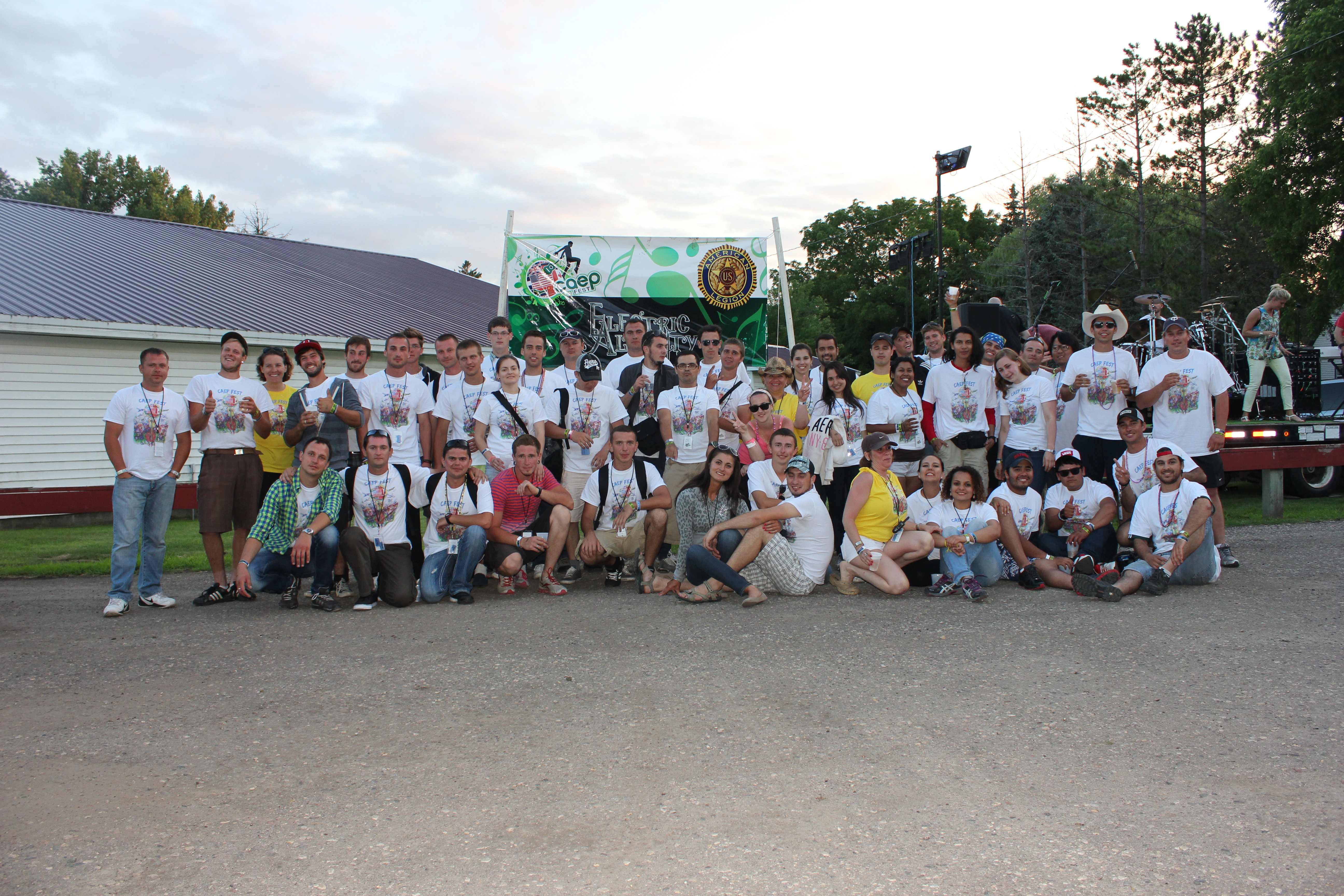 Now that a week or so has passed since CAEP Fest, we wanted to share a little bit about what a great time we, as CAEP staff had, seeing all the great trainees and hosts who attended! We were so happy with the number of trainees who took time out of their schedules to spend the weekend with us. Hopefully, you all thought it was worth it because we definitely did!
While we were in Ashby the Saturday of CAEP Fest, a lot of people asked us what CAEP is and why we had CAEP Fest. The answer is actually pretty simple: we wanted to carry on a great tradition that Milt Smedsrud started in 1986. When Milt started Communicating for Agriculture Foundation, he began bringing trainees together every summer in conjunction with Ashby Appreciation Days annual celebration. Trainees and Ashby Community members came together in a cultural exchange to celebrate the small town's rural community celebration.
Since then, CAEP Fest has evolved into a weekend full of camping, music, and cultural participation in Ashby's Appreciation Days. CAEP Fest brought together our CAEP participants, hosts, and staff for a weekend to get to know the faces behind the program and allow us all to make lasting relationships. We wanted to give our trainees the opportunity to meet other participants and staff in a lighthearted environment, where the goal for the weekend is culture and fun!
The weekend kicked off on Friday afternoon with tent set-ups and numerous American based yard games including volleyball, bean bag toss, and ladder golf. We even rented a dunk tank and got some of the CAEP staff to sit in it. (Drink tickets anyone?) We really just wanted to share as many traditional American aspects of camping with our participants as possible.
We were joined by CAEP hosts, both past and present, for dinner including Arlyn Hustad, from Battle Lake, Minn., who has been part of CAEP for over 20 years, Ken Lyons of Ligerwood, ND, Dale and Patty Trebesch of Morgan, Minn., and Pete Boyum of Battle Lake, Minn. After dinner on Friday evening, we had a DJ, dance, and some of our CAEP participants performed music from their countries. Dandara, from Brazil, performed a few songs for us on her guitar and really helped kickoff a great party! The DJ was able to play music from all over the world and it was so much fun to see the different dance moves and even try them out.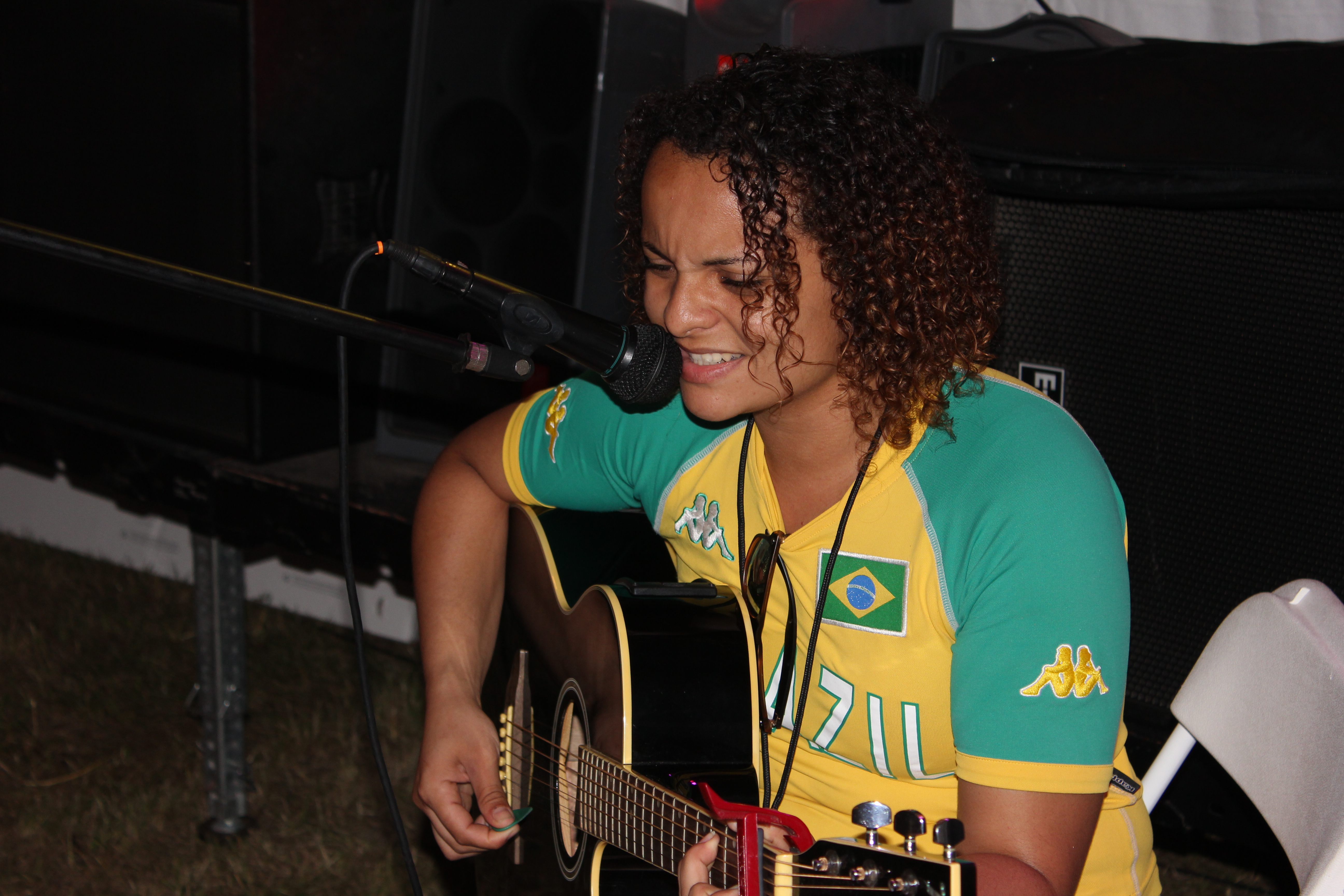 On Saturday, CAEP Fest went to Ashby, Minn. to participate in their Ashby Appreciation Days. Ashby is a small town in Minnesota that has a population of about 450, so when our bus of CAEP Fest participants pulled up, we were the talk of the town right away. But, we could not have been happier with the welcome that we received from the Ashby Community. Immediately, we had community members asking our CAEP participants about the program, what countries they are from, and about their experience so far.  As it turned out, there were many Ashby Community members who had ancestors from all over the world and who were eager to talk to our participants about their lives. We are so proud of our CAEP participants, who really engaged with the Ashby Community in deep conversations.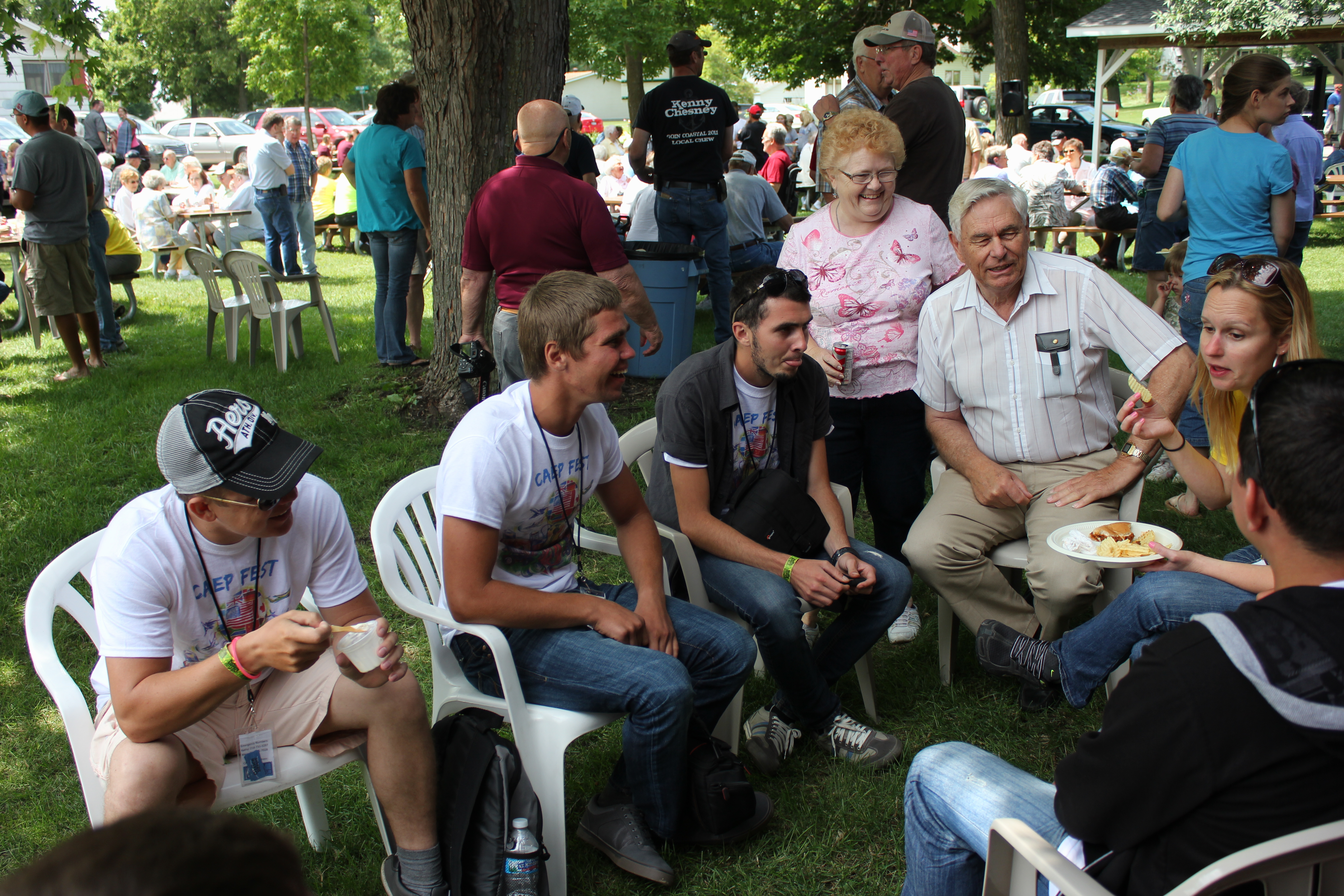 The Ashby Community was gracious enough to allow Dandara to participate in the local talent show. For the first round, Dandara performed "Zombies," by The Cranberries in Portuguese, her native language, because she wanted "to share some of her culture with everyone." Dandara made it to the final round and decided to play the same song in English so that everyone "could know the words that she was singing." Dandara finished in second place at the talent show but simply by allowing her to perform in the talent show, the Ashby Community made all of our participants feel welcome.
One of the highlights from Saturday would have to be the Ashby Appreciation Days parade. We had flags from around the world and our participants carried the flags during the world as we played international music. Once again, it was great to see the reaction from the Ashby community: lots of cheers, handshakes, and dancing. It was great for everyone to come together in a celebration and be so proud of representing their home country.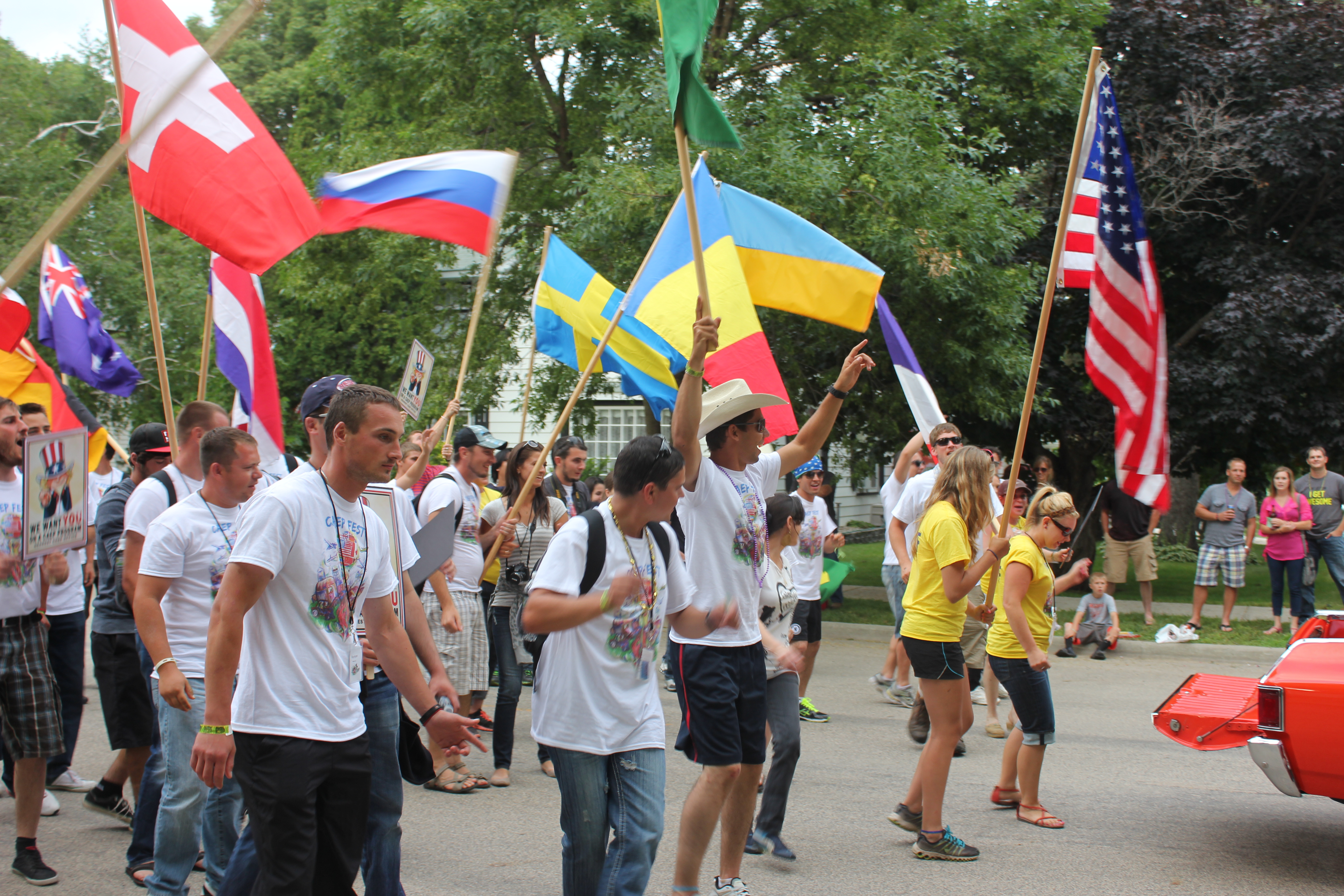 CAEP Fest joined the Ashby Community at their Parking Lot Dance, featuring Electric Almighty. The band did a great job with interacting with us from the stage including posing for a few group pictures. We had a couple dance contests and the winners received t-shirts from the band.
A big thank you to everyone who joined us for the event! CAEP Fest is all about cultural exchange, which is a two-way street: Americans learning from you and you all learning about American culture.
Heads up West Coast! We are heading your way soon!