"Travel Is The Way To Learn And Discover The World"- Meet CAEP Horticulture Intern, Hien Nguyen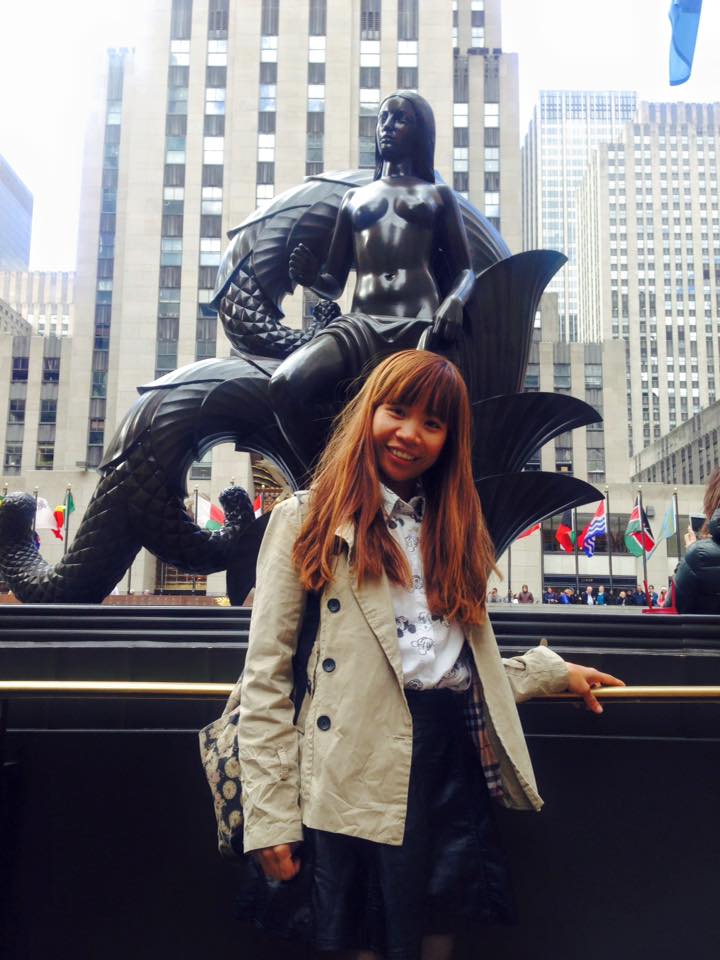 CAEP horticulture intern Hien Nguyen, Vietnam, recently completed her internship at Bartlett's Farm in Nantucket, Massachusetts. During her internship, she learned many new skills and techniques to use back in her home country. She also had the experience of a lifetime traveling the United States and exploring the culture and diversity in each city. Although, New York City was one of her favorites.
"I traveled to New York City and started my tour in Chinatown. The food was awesome and the streets were very special because of all the decorative, multi-colored lanterns. I also toured the city by helicopter, and this was the first time I road in a helicopter. It was great and an interesting way to see the city," Hien said.
Hien also visited the American Museum of Natural History and Central Park. "The landscape was so fresh in the park. I had a lot of fun and was so happy to be there."
On a J1 visitor exchange program, participants can travel the 50 states, 30 days before or after their exchange program. This visa program is a great opportunity for young exchange visitors to travel the United States, all while supporting themselves financially through their paid internship opportunities.
Hien was lucky enough to see the ice skating rink at Rockefeller Center which had just opened earlier in the month. "I even saw a professional ice skater at the ice rink" Hien said.
"I also visited the Radio City Music Hall, St Patrick's Cathedral, the New York City Public Library, the Empire State Building, and Times Square. Time Square is a wonderful place at night- it was monumental. And I didn't forget to try the street food either! It was delicious!"
"Travel has helped me open my eyes to the world and gain greater insight. I now understand more culture and how people are in other parts of the world. Travel is the way to learn and discover the world. I thank God that I had the opportunity to intern and earn money which allowed me to travel and see new parts of the world!"