Meet CAEP Turf Management Trainee, Stefan Carter from the United Kingdom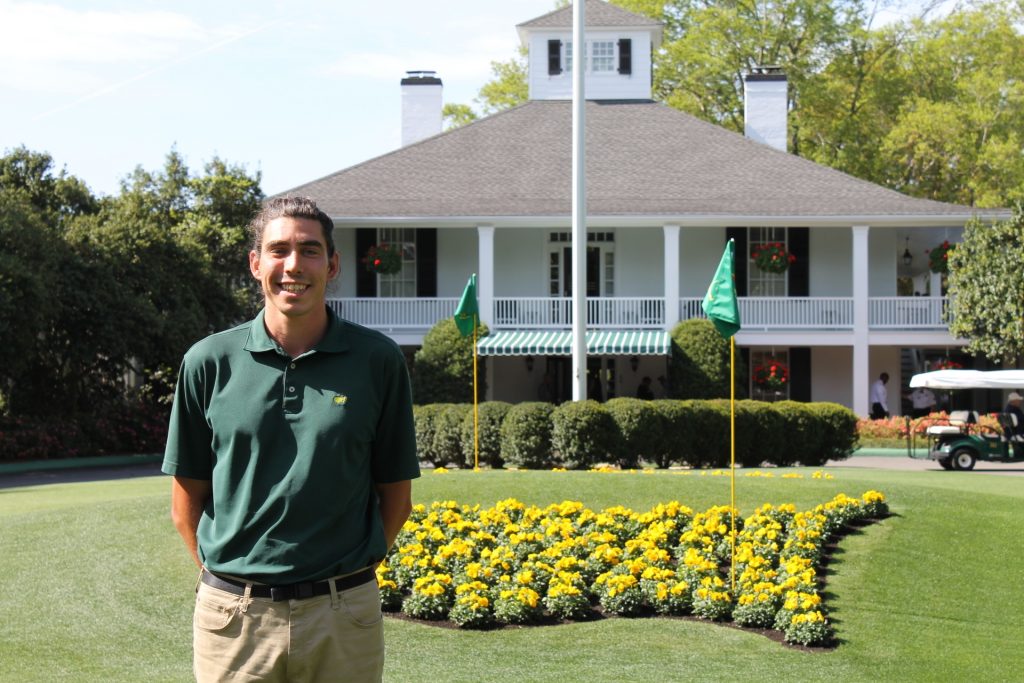 CAEP Turf Management Program and Host Augusta National Golf Club
"I studied at Myerscough College in the United Kingdom and I am training at Augusta National Golf Club in Georgia. I was inspired to go abroad because of the opportunity to learn more about greenkeeping as well as gaining more experience in different cultures. I chose the CAEP program as I heard that they looked after their students throughout their time on the program and offered support if any problems occurred.
Augusta National Golf Club provides an uncomplicated, private environment where its members can enjoy the finest of golf clubs. It also makes a continued contribution to the game of golf by producing a world-renowned golf tournament.
I undertook all aspects of setting up the golf course for member play. Most days I would start out with green care then I would fall into hole care which would consist of different tasks to set up the golf course.
I have learned that no matter how good you think you are as a company or person, you can always improve to make things better. Some of the most valuable lessons and skills I learned from my host are never to accept that you are the best. If you stand still, you're moving backwards. Always be looking at the little details. It's this that puts you aside from the rest.
I have also learned that high standards expected cannot be achieved by one person alone and that it takes a large team of highly trained staff working together to produce these standards. Throughout the year, Augusta National holds a number of formal and informal social gatherings such as dinner parties, sporting events, and educational events.
One of the happiest moments of my entire experience was preparing the golf course for the Masters. This was a special few months for me. Seeing the sunset on Amen Corner brought a tear to my eyes knowing how few people ever get to be a part of this wonderful golf club. My host club provided me with everything that I needed for a great learning experience.
Life in America
I'm living with another golf course intern just a few minutes away from the club. It's a lovely apartment that's close to all the local shops, bars and restaurants. My favorite experience in the United States was when all of the interns had a weekend off in the summer and rented a house in Charleston, South Carolina to explore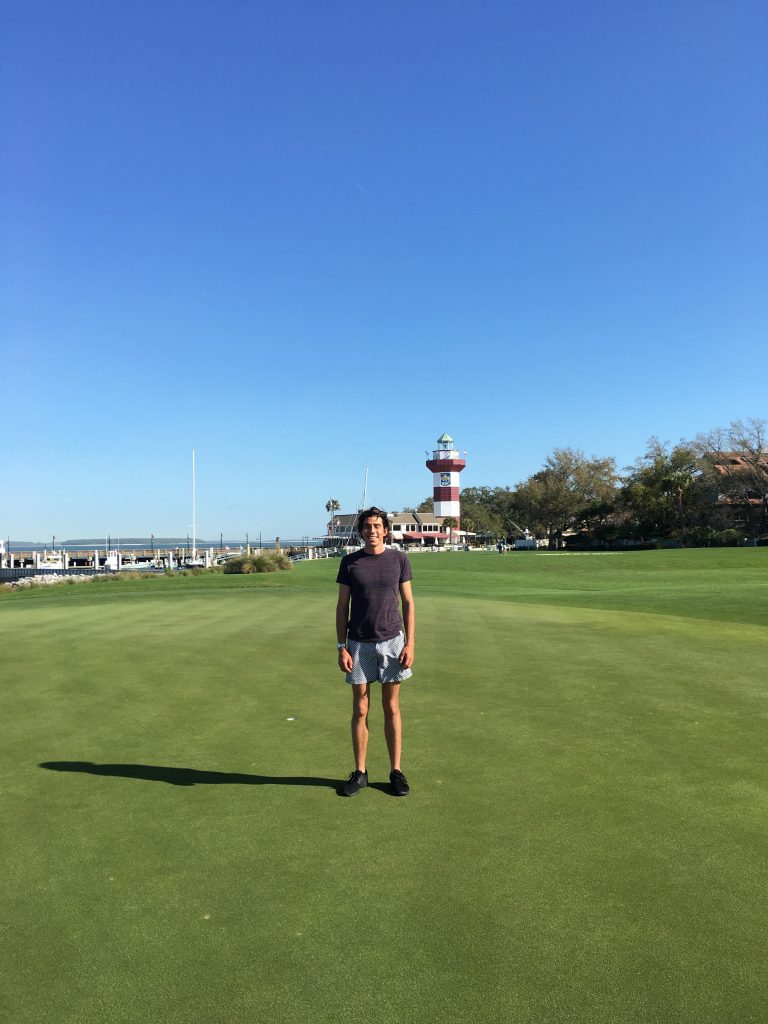 the beaches, shops, and nightlife there. It was a great weekend away and a great way to bond with the other interns
Certainly down here in the South East, the people are super friendly, they always made me feel welcome. The food down here is also really tasty and I am certainly going to miss the comfort food when I leave the US. I love the weather down here, also. It was weird to think that it was January when I was in shorts and t-shirts. I also love the food here. If you told me before I came here that you could deep-fry an Oreo, I wouldn't have believed you.
I have learned that people in the South are very friendly people. They know how to make some tasty food and that they love jazz music.
I really like the style of living down here in the South East. They know what they like, and they provide it to people quickly and cheaply. Most definitely I not only have learned a great deal about greenkeeping in the US, but I have also learned a huge amount about different ways of living.
Yes I would recommend the program to my friends and family back home
It's been the best year of my life. I've had the opportunity to work on one of the best golf courses in the world and I have discovered loads of amazing things that I would never have seen in the United Kingdom. It has been a great experience for me and I think anybody would benefit from doing it themselves."
To learn more about CAEP training programs or if you are interested in becoming a host, please visit our website caep.org