Women in Agriculture: CAEP Agriculture Intern Rafaela Maciel Shares Her Experience Training in Male Dominated Grain and Agronomy Industry
When applying for the CAEP program, Rafaela's first choice was to train on a cattle ranch but her CAEP coordinator encouraged her to step out of her comfort zone and explore the grain elevator and agronomy business in America. Although, Rafaela was hesitant because of the lack of women working in this area in her home country of Brazil, she decided to pursue this opportunity and is flourishing. We are proud of you, Rafaela!
"My name is Rafaela Maciel and I'm going to tell you a little bit of my story and why I decided to do an agricultural exchange.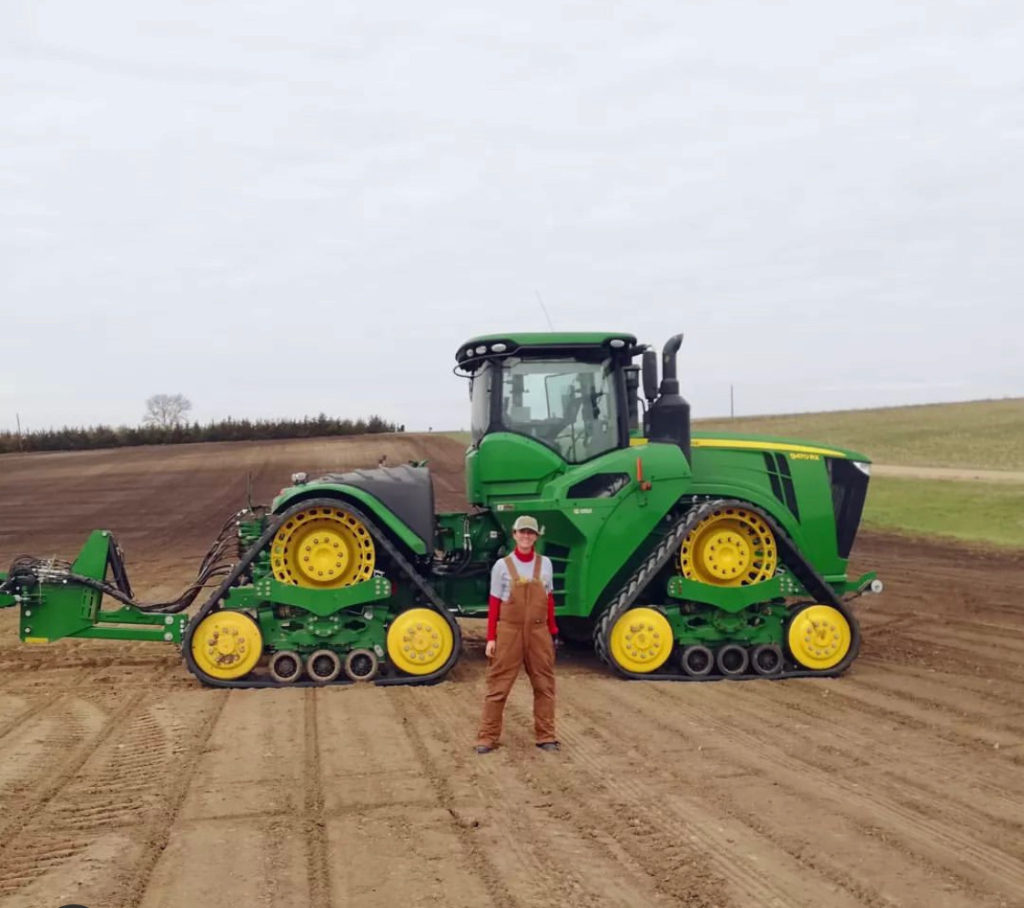 Since I was a little girl, I have always loved the agronomy area (super different, right?). While my friends wanted to play with dolls, I wanted to play in the streets, with the earth. At 14, I decided to leave home and study agricultural engineering. At 14, I lived alone in Jundiai, where I worked with cattle and dairy cows. At the end of this course, I decided to enter college to study Agronomy. And it was there that my eyes lit up when I heard about agricultural exchange!
I always wanted to live abroad and work with what I love. I immediately started researching exchange agencies and requirements and started an English course. It is worth mentioning that as soon as I started college, I began to do several internships. I already had experience in the field, so I chose to get to know the corporate universe. I worked at large companies like Control Union, BASF, and during my last year of college a startup called Agrisamp hired me. These experiences helped me a lot, both in active listening, being flexible, and working on my leadership!
Even with this, I felt something was missing. With the support of many friends, family members, and teachers, I decided to give up everything I had achieved in São Paulo, Brazil to do an exchange program!
The agency I chose was CAEP. I have been following their work for five years and felt very safe. I sent messages to other exchange students to ask questions, and I met someone who participated. The first step was to fill out the application on the site, and they got back to me via e-mail to schedule an interview. The interview was smooth; asking about my experience, and they explained the reality of the exchange.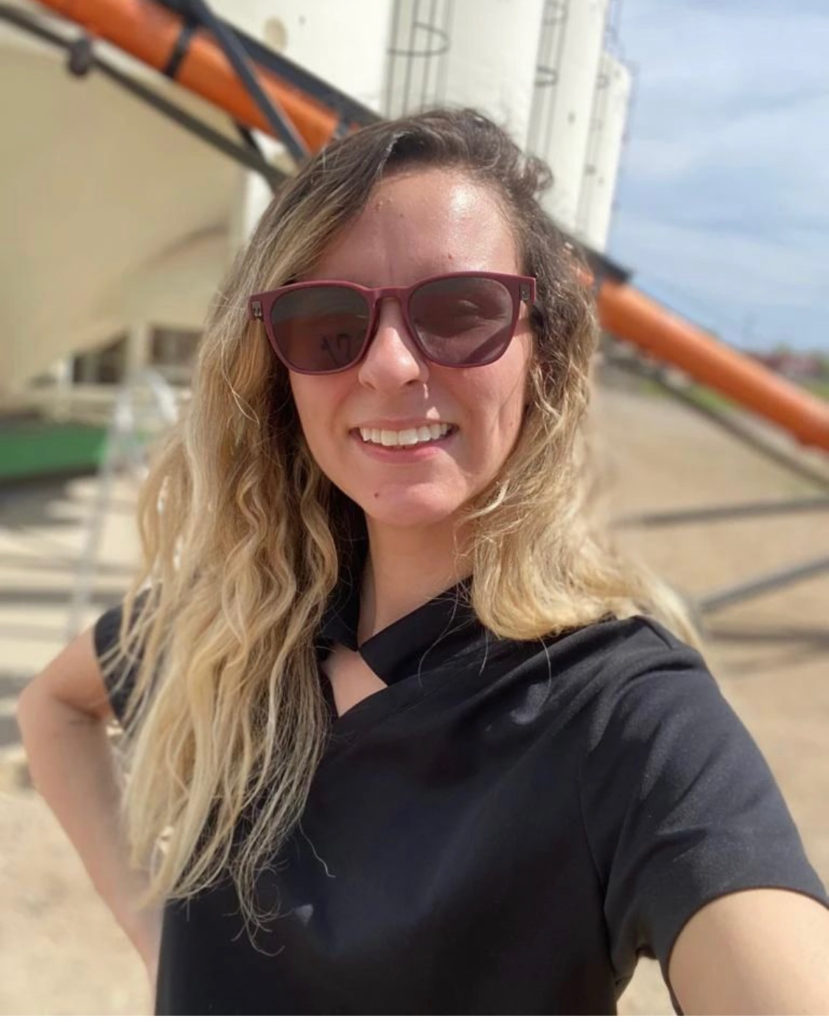 When I applied, I could only choose the country and three areas of interest, so I chose the USA because there is a lot of technology in agro-business there. I decided on the animal production area because I had prior experience and only met women who have completed this area of training and in greenhouse production.
My first choice was beef cattle, the second was dairy cattle, and the third was grains, but I had no hope in this area because it has always been labeled "masculine." The time it takes to get an application done depends on each case, but mine went very quickly. They called me a month in advance so that I would have time to expedite the documentation and visa. To my surprise, I was selected for a large grain elevator and agronomy business in Minnesota.
The first two months at MKAP, I have only thanks and praise. Everyone is friendly, understanding, and hospitable. I was well received by the hosts and the company. Everyday I learn something new, from the culture of the country to the work activities such as driving a forklift, bobcat, treating seeds, and other activities.
When I have any difficulty with the language, everyone is understanding and teaches me the right way, and even though I am in a male-dominated environment, I do not feel prejudiced. I am always respected by my co-workers, a cultural difference that I am delighted with.
One of the remarkable moments that I found incredible was on my birthday, I received two delicious cakes. I was very happy with a warm heart. I know that even
I don't see prejudice in this area of agriculture (grain and agronomy) as I do in Brazil. So my advice to girls is, don't give up!"
Women can work in the grain and agronomy industry, too! Stay tuned for updates on Rafaela's CAEP agriculture experience!