Where Are They Now: Meet Shalyn (Shazz) Zamoranos
There are many reasons to enjoy working in the culture exchange industry, however there is nothing quite as rewarding as hearing the inspirational stories of former CAEP exchange visitors. Young adults who have chosen to expand their career, mind and experiences through our agriculture exchange programs continue to inspire us with their fearless ambition to learn. Shazz shares her journey from being a university graduate to a horticulture intern in Ohio at Oakland Nursery. Additionally, she explains how she used the skills acquired from her CAEP program in 2019 to become an engineering assistant in her home country, Philippines.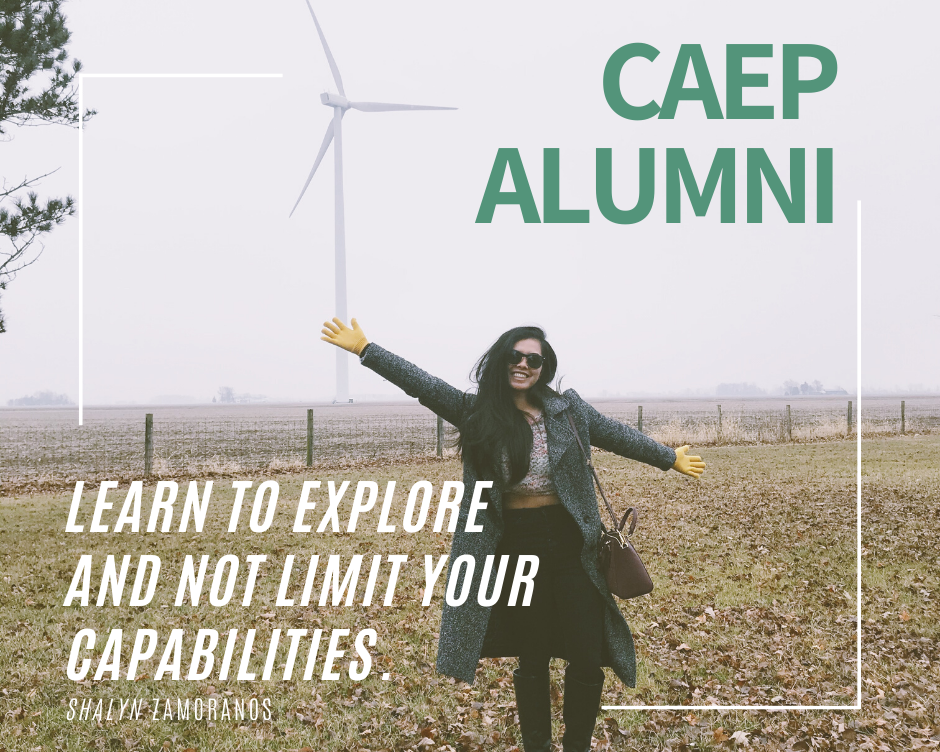 Q. What is your current career and how you feel CAEP helped prepare you for it?
Shalyn Zamoranos: I am an engineering assistant currently in the City Agricultures Office of Cagayan de Oro City, Misamis Oriental, Philippines. CAEP prepared me to be independent and flexible during field works. My internship taught me that time is important to meet deadlines, which helps me to be productive and more prepared for multiple tasks. CAEP boosted my confidence in speaking to other people, especially when I need it during public speaking in conducting seminars and workshops with farmers.
Q. What was it like when you first came to the USA?
SZ: When I arrived in the USA, I knew it would be challenging because it is different when you work with other personalities and nationalities. However, everyone welcomed me like a family. I found a family during my internship, celebrated a birthday and had the experiences I wanted. It was overall AWESOMAZING!
The most challenging part of traveling to the USA was to travel alone for the first time. Then, working was a bit challenging because I needed my whole body to be prepared physically, mentally and spiritually.
Q. What was the biggest difference in the USA from your home country?
SZ: A BIG difference is that in the USA, I got to experience the whole operation in the farm, whereas here in Philippines you can't work in the field you are not in line of. The culture in the USA will make you more confident doing what you love and what you want to do. You will learn a lot living in the USA, valuing both time and money. New friends will make a special mark in your experience.
Q. Where did you travel during your CAEP experience?
SZ: I have been to the famous Niagara Falls, rode the most thrilling ride in Cedar Point in Sandusky Ohio, went to Cleveland Ohio, had a tour at the historical USAF museum at Dayton, went to different amusement parks and zoos, passed by at Wind Farm Indianapolis, and had a 2-day tour at Chicago.
Q. Do you keep in touch with any of the connections you made during your CAEP experience?
SZ: Yes, mostly co-interns and workmates in the nursery.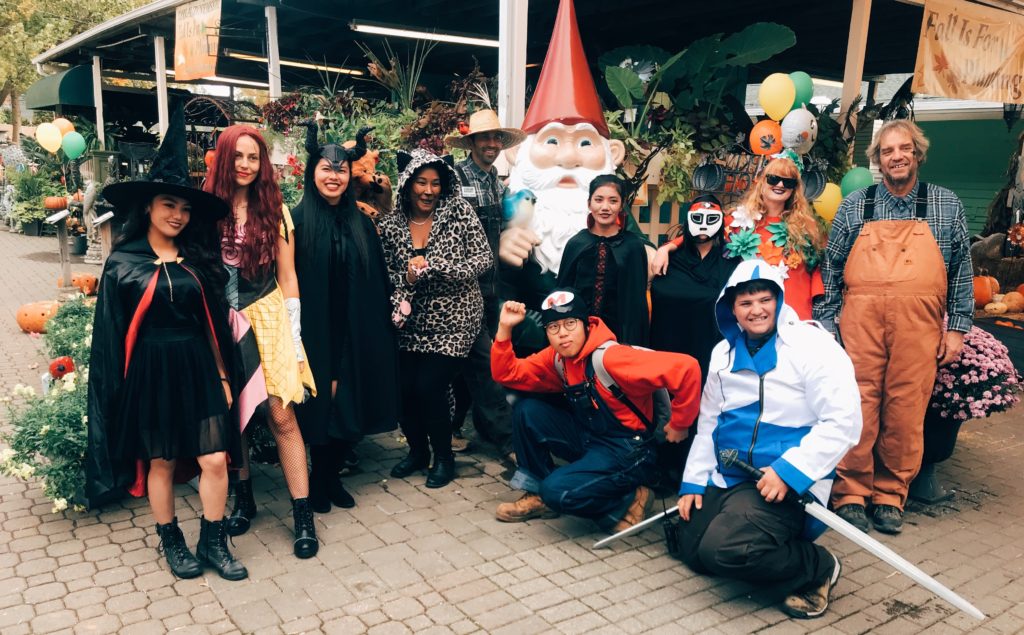 Q. Tell me about your host?
SZ: Oakland Nursery was founded in 1940 on Maize Pike in Columbus, Ohio. The nursery was relocated in 1950 by its founder, Gustav Reiner, to its current location on Oakland Park Avenue. In 1990, Oakland opened another retail complex in the city of Delaware and in 2005, a complex in the city of Dublin. Our newest retail complex just opened during April 2011 in the village of New Albany. The Columbus, Delaware, Dublin, and New Albany retail complexes combined make the meaning of the motto "32 Acres of Gardening Pleasure" a reality.
They take pride in the fact that they are still family-owned and operated. Today, Oakland Nursery is a diversified company that not only sells horticultural products, but designs and installs living landscapes. They offer retail delivery, plant installation, landscape design, landscape construction, irrigation installation, interiorscape design & installation, and wholesale services in their quest of being a total horticultural entity.
Q. What are the most valuable lessons you learned from working with your host?
SZ: [I learned] all retail operations from customer service interactions, handling deliveries and orders, maintenance of the nursery, including taking care of shrubs, trees, flowers and evergreens, pruning the roses and preparing them to market. The most memorable is when I utilized my creativity by making the grave blankets.
Q. What were some of your daily duties during your program?
SZ: Because communication is always important in a nursery operation, I went to the service desk every morning to get a radio. When everyone was busy, we are all aware of what was going on because we had the radio. My next task was making sure every plant/tree had been watered to prevent loss. Lastly, when we left the work place, we made sure that everything was clean for the next day.
Q. What was the highlight of your experience?
SZ: [A highlight] was discovering myself – that I can improve and that I have the capability to do more than before. Learning through experience and exploring places made me understand more about life itself. And I enjoyed the best gifts that God has created.
Q. How do you think your CAEP experience helped you land a job?
SZ: I was equipped with new knowledge and experiences that I could teach and share to the famers.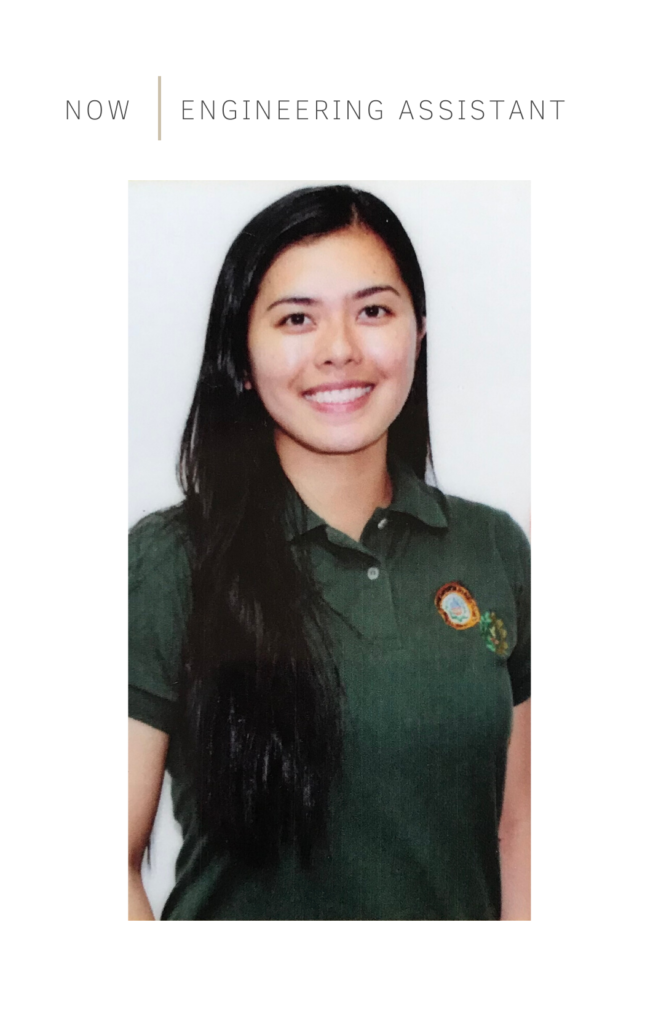 Q. How are you applying the new skills you learned during your exchange program back in your home country?
SZ: Through visual reports, photo documentations and hands-on fieldworks, I was able to share my program with my co-Filipinos.
Q. Were your perspectives changed at all during your program?
SZ: Yes. I thought that it would be difficult to blend in with other cultures, but it's not. They are so open, they even loved our Filipino dishes that I cooked for them, and they taught us a bit of their language too.
Q. How likely are you to recommend CAEP to others?
SZ: I would highly recommend CAEP to others. Actually, I had one colleague now in Minnesota that I encourage and had a lot of friends asking about how I did my internship.
Q. Any advice for future exchange visitors?
SZ: Travel light. Because when you're in the USA, you can buy some things that you could bring home after the program. Learn to explore and not limit your capabilities because you won't know what you can do unless you try it. Store memories and capture moments.
Interested in an international agriculture exchange program? Visit www.caep.org to apply and learn more! Travel. Earn. Learn. CAEP.