Adjusting to new surroundings: Brooke Gasteyer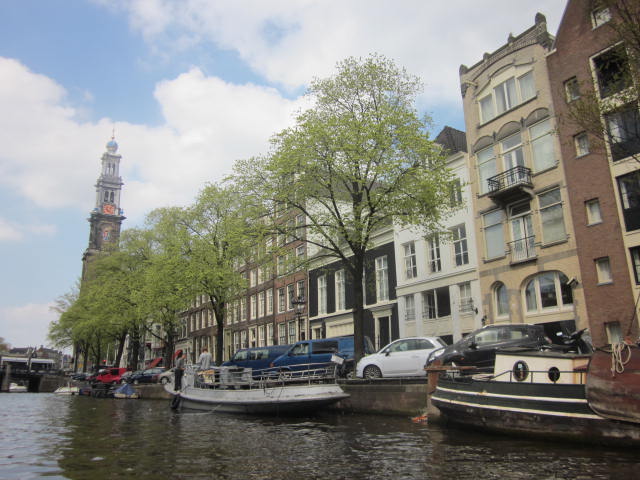 I cannot believe that three months have passed since I have been in Europe and that my time here is half over already! As this third month has gone by I feel it is necessary to again thank you for your wonderful support and contributions. There are so many days where I stop and think "Wow, I can't believe that I am actually in Germany right now" as I have dreamt about coming here for years but never expected it to happen. It is with your support than this dream has come true for me.
As I mentioned in my previous update, the more time I spend here, the more I become adjusted and acquainted with my surroundings. Sometimes, I even find it difficult to find differences between the culture here and the culture from the United States because I am becoming more used to the culture here. However, when I stop to really think about it, I can notice certain things that are a little different than from the culture where I grew up. Finding these cultural differences is very interesting to me, especially because there are so many mini-cultures throughout Germany.
My views and outlook on life continues to change throughout the time that I have been here. I continue to learn about myself and to grow and change. It is hard for me to imagine how these changes will affect me when I return home. However, I am sure that these changes will have a positive impact on my life when I return.
Throughout the time that I am here, I try to have conversations with my host family about their nursery as well as several other topics. I find it interesting to hear what others have to say and why they do things the way they do. My host family has talked a lot about various organic methods of pest and disease control. They use several beneficial organisms including bacteria, fungus and nematodes to help control pests and diseases.
In addition to these experiences, I have also been able to do some more traveling this month. I was blessed with an opportunity to go to Holland and stay with a man who is from there. I met this person before I left the United States at a horticultural convention and was able to reconnect with him. He is a bulb exporter to the United States. He showed me his warehouse, took me around various places in Holland and even gave me a pass for free admittance to the Keukenhof Flower show, where some of his bulbs were displayed. I had the time of my life experiencing another new culture and traveling through what I call "the land of cows, tulips and greenhouses." I have never seen so many greenhouses spread out through a relatively small location in my life! I found it very interesting that when looking into the landscape, I could see fields of beautiful tulips, greenhouses and cows all within one area. I absolutely loved how much agriculture is important to this one small, but very beautiful country.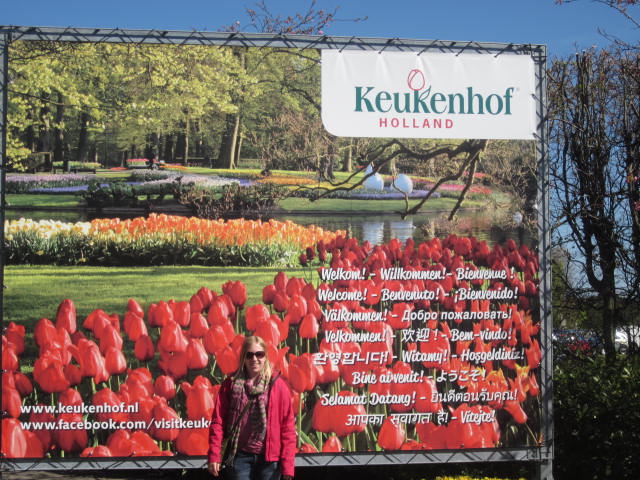 While in Holland, I was lucky enough to experience some things that I never expected I would have been able to do. Not only did I get to experience firsthand what a typical Dutch birthday party is like but I also was able to tour a local farm and sit in with several Dutch men having several conversations at once. I found it very interesting that while I was at the Dutch birthday party, I noticed that the most of the women sat on one side of the room while the men sat on the other side and that from time to time the person whose birthday it was, as well as his daughter, would come around with a plate of cheese, meats and other foods to offer to the guests.
I took a train to Stuttgart, where I met up with a girl who was an exchange student in the United States. She stayed for one year with one of my good friends and her family on their farm. I spent much of my time with her talking about our exchange experiences and comparing the cultural differences we have noticed between the United States and Germany. I also received some advice from her about traveling abroad. While I was in Stuttgart, I was able to stay a night with her family and watch a very special program on television with them. This program was a singing competition among all the countries in Europe. It was a very interesting program to watch. The second day in Stuttgart, I spent a lot of time at the zoo and then went back to my friend's house for some very delicious cake. I am really enjoying the German (and maybe even European) tradition to stop to take a break for a hot beverage and some delicious dessert!!