Apiary Adventures in America with Agato Santos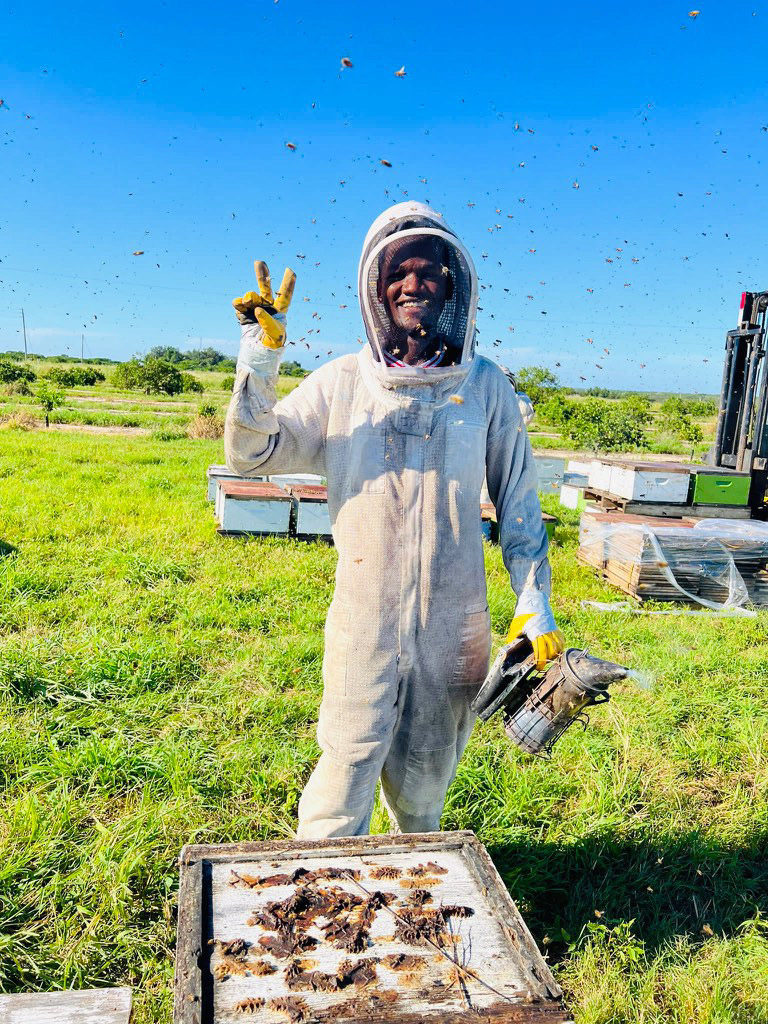 With ambitious goals of opening an apiary farm in his home country of Tanzania, Agato Santos set out on an adventure of a lifetime to gain more knowledge and practical experience. Read our interview with him below:
Tell Us About Your Host And Your Cultural Experience In America.
"I am participating in an apiary internship at World Honey Market, LLC in Florida, USA. World Honey Market has been a good place where I have met new people from different areas, including Jamaica, Honduras, Mexico, Colombia, and more. Our hosts treat us very good, and we have learned a lot of things here at the company and from one another. I have learned about new cultures, especially new languages. I have started learning Spanish, teach Swahili, and cooked foods from my home country.
What Have You Learned During Your CAEP Training Program?
We have been transporting bees, dividing colonies, warehouse activities, inventory, checking orders, and shipping. We also have been designing the Commercial Apiary Management App. This app will help the company and other beekeepers worldwide manage their hives, keep records, and simplify all beekeeping activities by using a mobile phone or computer.
We also recently visited the Honey Bee Lab at the University of Florida. This is one of the biggest labs in the world dealing with honey bee research. Varroa mites are one of the most dangerous pests to honey bees, and the University Bee Lab is growing these mites to understand their life cycle better. They are also studying chemical treatments to kill those mites without affecting the bees. We also learned about the Bee Informed Partnership, a national organization promoting honey bees. I learned many things, and I hope my knowledge will help when I return to my home country after finishing the program.
What Are Your Plans For When You Return Home to Africa?
I want to establish a company that will deal with both the production and marketing of honey bee products, especially year-round. I have learned about the importance of migratory beekeeping, which involves transporting bees to an area where flowers are in bloom. This method is new to me and unavailable in my home country. I would also implement pollination services at my company which is a big business for World Honey Market. This internship helped me a lot. Life is very good and I am so proud to be here!