CAEP Brazilian Interns Learn Grain Entrapment Rescue Skills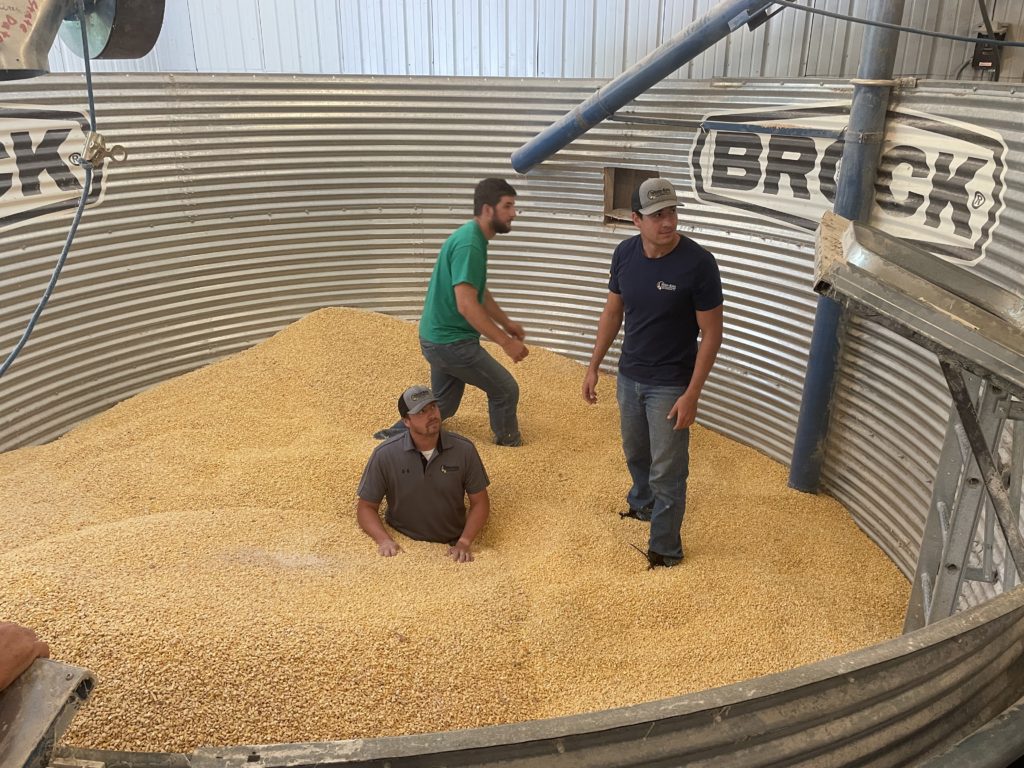 CAEP participants Rafaela Maciel and Pedro Avila recently participated in grain entrapment training with their host operation Minn-Kota Ag Products. Rafaela and Pedro are from Brazil and are interning in the grain and agronomy divisions.
"The experience to learn and understand the importance of a fast action plan in response to accidents was very positive," shared Pedro Avila. I have never participated in training like this. I learned how to avoid accidents inside the bin and how to rescue."
General Manager of Minn-Kota Ag Products George Schuler stressed the importance of this annual training for their staff and local fire departments. "We invest annually in training for our employees and local fire departments through Outstate Data located here in Minnesota. We were extra excited for this year's training so we could share this critical information with our Brazilian interns. It only takes a few seconds for someone to become entrapped by grain, and by instilling the proper no-entry policies, procedures, and awareness, we continue to strive to prevent accidents. The grain rescue tube is an incredible life-saving device we've donated to local fire departments, and I was eager for our interns Pedro and Rafaela to learn how it works."
Pedro arrived in Breckenridge last April and is from Alpinopolis, Brazil. "I've been learning a lot about logistics, weed control, fertilizer, and elevators. The cultural aspect is nice. I am from a small city in Brazil so things are similar. People around here are very friendly and everybody helps me when I need," Pedro said.
"Hosting CAEP interns has been an incredible opportunity for our company and our employees," Schuler shared. Our employees have had the opportunity to learn about a different culture, and in turn, we have enjoyed teaching our interns about American agriculture. It has been great for the culture."
To learn more about Communicating for Agriculture Exchange Programs, please visit our website www.caep.org or email social@caep.org.