Creating Friendships and Training Leaders–Meet Gerten's Greenhouse Owner and CAEP Horticulture Host, Lew Gerten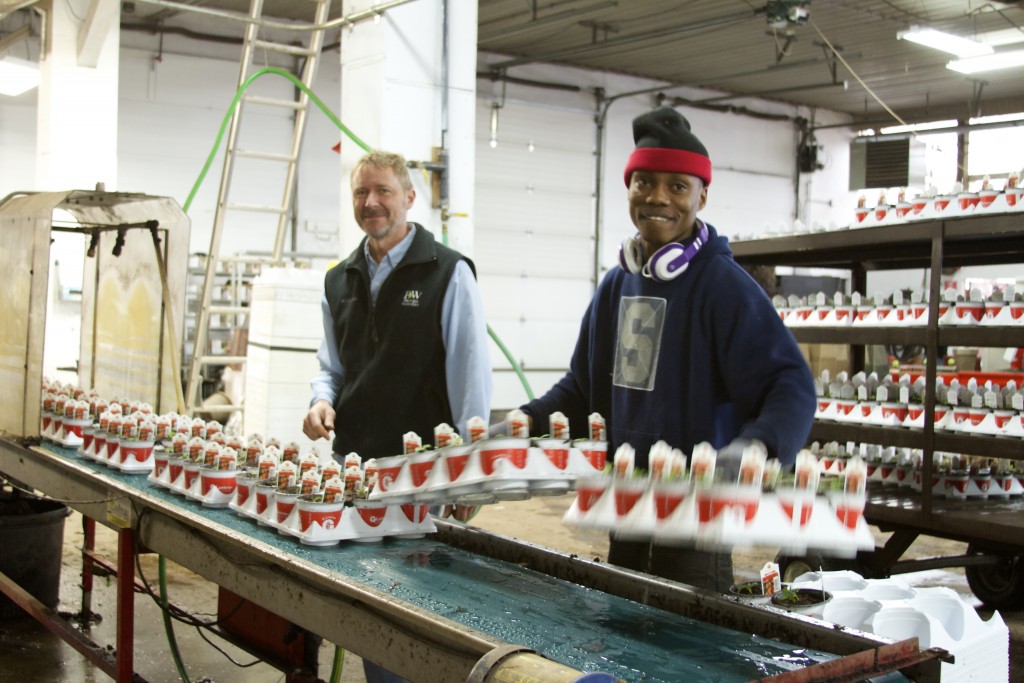 The Gerten family has hosted international trainees and interns at their greenhouse and nursery operations across Minnesota for over ten years. As the family business is now in the hands of the third generation, Lew Gerten has shown a personal interest in helping his trainees and interns have the best experience possible at his operation.
The business dates back to the early 1920s when it began as a truck farm. "My grandparents were growing vegetables for different farmers markets in the area, and they called these producers' trucks farms because you had to load all of your veggies up and sell them off of your trucks. The truck farmers in the area began building greenhouses to get their produce to market earlier. As the population built up here in the Twin Cities, we just discovered people had more interest in purchasing horticulture products than vegetables. As the city grew around us, it grew and sculpted our business. That is how we got to be what we are today; a full-service garden and landscape supply company," Lew shared.
"What I like about the program is that we get such a wonderful, diverse group of young people that are so enthused about the industry and have some background in horticulture. They are so wonderful to have around. They are like sponges as they are always absorbing what is happening and they are helping us in the process."
Lew explained that most interns and trainees work alongside him and his supervisors, constantly learning daily. "My employees here love working around students. They are energetic, enthusiastic, and fun to be around. It is a good experience for employees and the students!"
Lew even takes time out of his weekends to help the trainees and interns learn more about the industry and business. He started a class to help the interns and trainees further delve into horticulture by teaching them more about plant nutrition, soils and fertilizers, different growing techniques, and plant and weed identification. "I am always concerned that they are not learning enough about all aspects of the business," said Lew. "I want to make sure that all of the students leave with all the information they should. I take it personal that they understand this business, this industry, and how we grow and do things."
From the day the trainees and interns arrive in Minnesota, Lew and the crew at Gerten's do everything they can to make their international guests feel at home. "It is very important to me that they [interns and trainees] feel very welcome from the moment they get here. The first thing we do is take them to the grocery store and buy them two weeks' worth of groceries." Lew shared some advice for those interested in becoming a host. "Make sure they [interns and trainees] get the full cultural experience. I think this is important because that is where you will create your friendship with them. It's not just work experience; it needs to be a training and cultural experience. If you do that, it will be much richer for them, for you, and your employees. It has been a lot of fun, and we love the program."