Meet CAEP Equine Trainee John Kennedy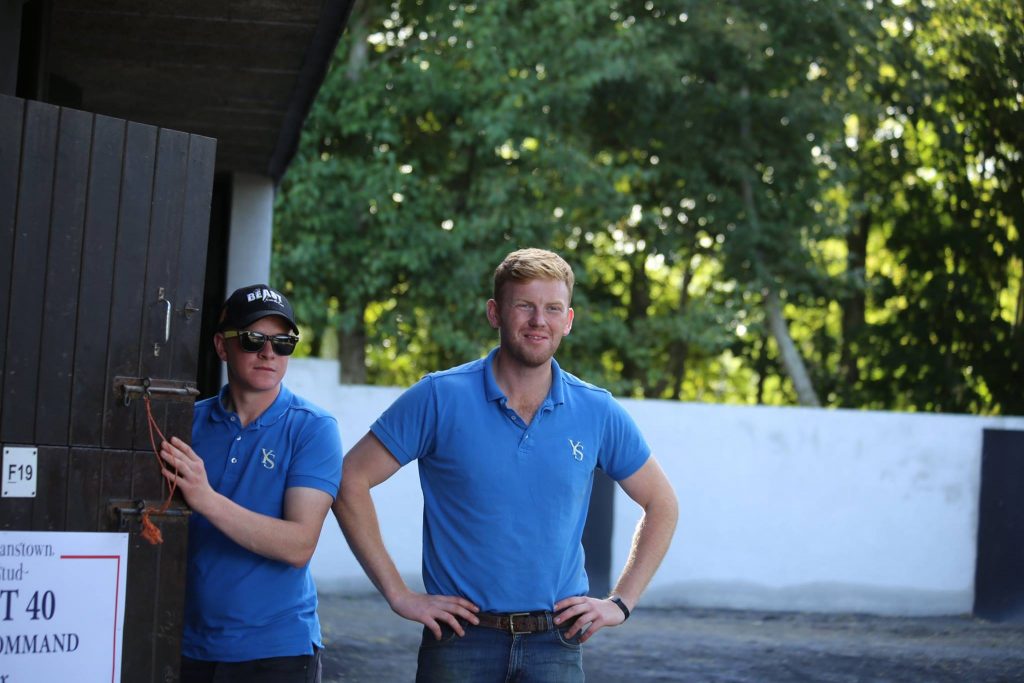 "During my time in the States, I was based at Woods Edge Farm in Kentucky. Woods Edge Farm is a first class facility situated on 700 acres of great bluegrass land in Fayette County. It is in close proximity to Keeneland and the center of Lexington. Owned by Irish born Peter O'Callaghan, the farm has top-class facilities comprised of state of the art block barns, from the foaling unit through to the multiple yearling barns, with round pens, horse walkers, and ample safe turnout paddocks sheltered by the many beautiful old trees.
I was primarily based in the yearling prep division of the farm, where I was lucky enough to be involved with the book 1 Keeneland September sales horses. I feel that this was an invaluable experience as I furthered my knowledge of equine nutrition and conditioning as well as gaining new practical skills such as bandaging, and day to day equine management applications that will greatly benefit me in the future.
As well as the day to day management of the horses, I also gained an insight into the core principals of the thoroughbred industry in Kentucky and the rest of America in general. I was lucky enough to attend a lot of the major thoroughbred sales over the past few months. It was at these sales that I made great contacts in the industry from co-workers, veterinarians and bloodstock agents that I was lucky enough to have been introduced to during my stint with Woods Edge.
I would highly recommend a placement in America to anyone looking to develop a career in the bloodstock industry. It was an invaluable experience and a trip that I will remember with great fondness for many years to come."