ONE MILE AT A TIME FOR BRAZILIAN TRAINEE, IGOR SCALDINI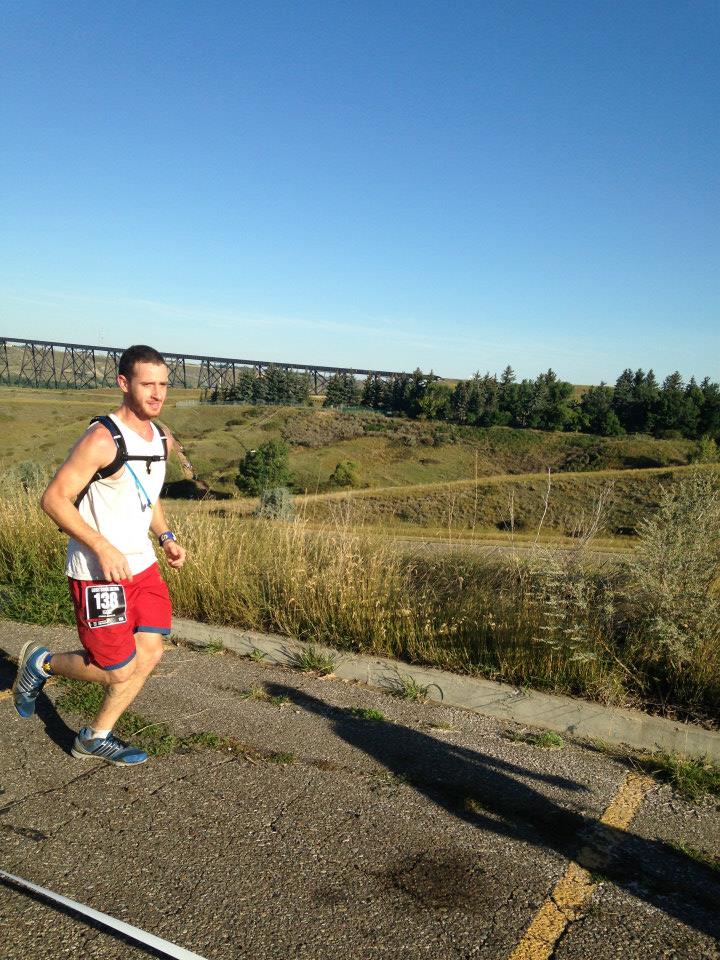 Brazilian trainee Igor Scaldini successfully completed his first 100-kilometer (62-mile) race on September 5th in Lethbridge, Canada. The arduous trek included many miles of rough terrain up and around the canyons of Alberta. Scaldini crossed the finish line of the Lost Soul Ultra Marathon a little over 21 hours later, at the early hour of four o'clock in the morning. "If you are not physically prepared, the impact on the knees, pelvis and lower spine can make your race a sentence of injury for the rest of his life," Scaldini explained.
During the 21 hours on the racecourse, Scaldini was able to stop at five checkpoints along the course for a total of five minutes each. He was able to rehydrate and refuel during the checkpoints, along with receiving words of encouragement from volunteers. "I was able to learn about the history of the race and talk with veteran runners," he said. "At the 91 kilometer checkpoint, I made sure to sit (first time in 18 hours) and eat a lot. I ate potatoes, noodles and goodies. I talked to one of the organizers and learned that 25% of the runners had given up at this point. This made me very sad." Scaldini shared how thankful he was for the volunteers along the racecourse and how they significantly impacted his experience during the race: "I received words of encouragement from volunteers as they filled my backpack up with water and gave me food. This cheered me up a lot."
RUNNING– A WAY OF LIFE FOR SCALDINI
For Igor Scaldini, running is not only a way of life; it's his way to see new places and new faces. Even before traveling to Canada from his hometown in Brazil, Scaldini was already looking for scenic trails and routes to run on. "This is my way of seeing the different landscapes of the country, as well as meeting new people," said Scaldini. "Running has also helped me evolve and grow personally."
Since Scaldini was a young boy, he has been a runner, but not a competitor. He started running five-kilometer races years ago, and ever since, he has pushed himself to go one step further. He knows the only person he has to compete against, is himself. "I run to evolve personally, not to brag. I don't want to spend my life training to win races. Running this race was a personal goal I had for myself."
It wasn't until Scaldini's first trip to the United States that he ran his first marathon (26.2 miles). In 2013, Scaldini was a trainee on a dairy farm in California. "My hosts were very supportive of me and even helped me build a weight lifting area in the shop. They really motivated me to achieve my goals and I am very thankful for them." After Scaldini's first marathon, he knew he wanted to continue pushing the limits by taking his running one step further, so he started researching, watching documentaries and reading about the art of running and how to be a healthy athlete.
During the last 100 meters of the race, Scaldini was flooded with thoughts and emotions about his experience: "The remaining 100 meters were the most rewarding of the entire route. All the training and time spent on this objective– the exhaustion after working 10 hours straight and still able to go for a run, not only not to miss a day of training."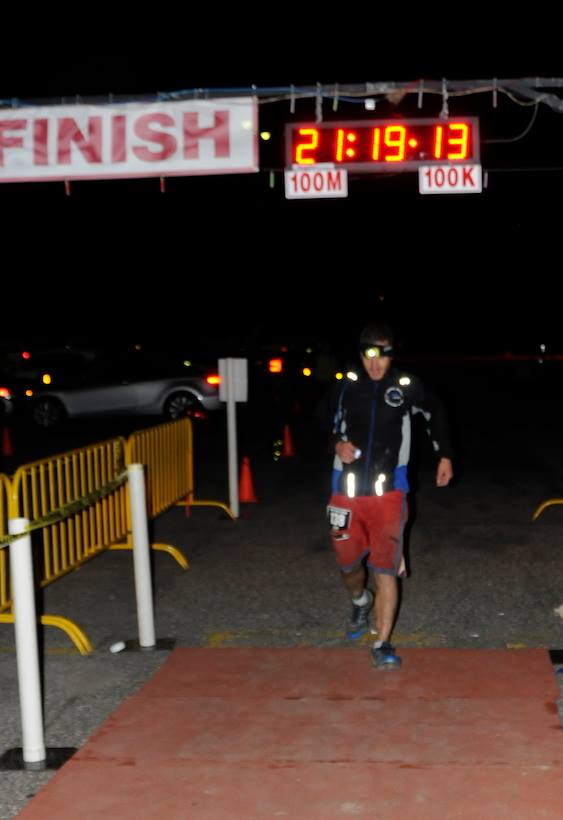 All Scaldini could think about was how thankful he was for his loving and supportive hosts, friends and family who helped him achieve his goal.  "They have given me the strength to keep fighting," he said. "I also thought about how lucky I am to have found the best people on earth, Becky and Pete Lepori and Joe and Brittany."
NEXT STOP ON THE RUNNING TRAIL
When Scaldini is not running or helping on the crops and dairy farm in Canada, he is studying and learning the French language. He hopes to travel to France someday to use his new language skills and to explore the culture. He, of course, also plans to run a race there, too!
Scaldini is not cutting back on the miles anytime soon; he says he will continue to train by running marathons, and his next big race will consist of 100 miles, not 62.
CAEP 
congratulates Igor on his tremendous accomplishment! 
Way to go!!