Training to Give Back: Meet CAEP Alum James Nkahebwa from Uganda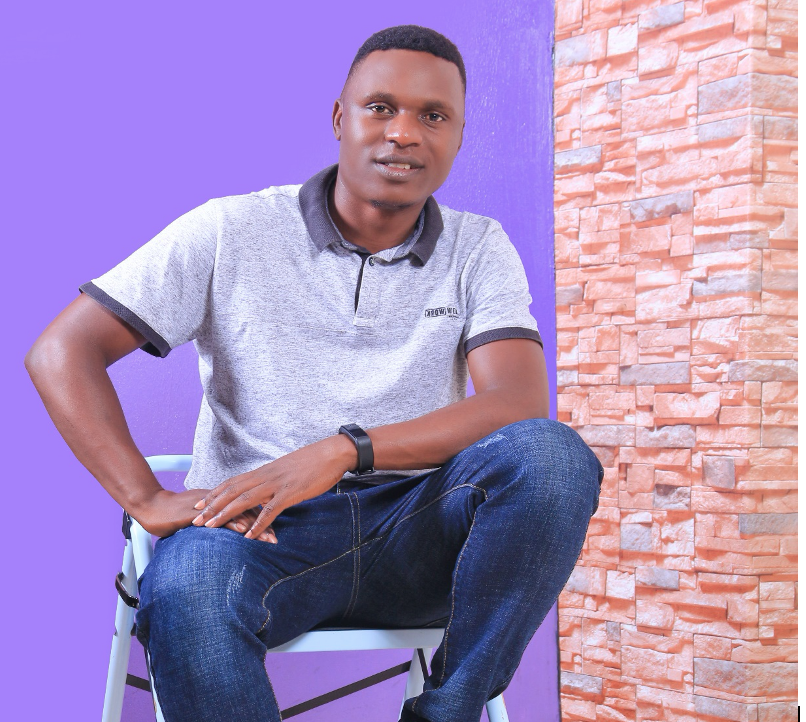 When interns and trainees join the CAEP program, they are eager to develop their skills and knowledge for their future careers. Although, James Nkahebwa set the bar much higher for himself when he joined the CAEP program as a J-1 Visa exchange visitor. Exploring innovative practices and technologies to improve agriculture in his home country of Uganda was indeed his beacon of motivation during the program.
"My goal was to become a very competent and more experienced consultant in agriculture in my country to help my local people improve productivity and livelihoods," James shared. "I'm already working on the goal and helping the communities in my country. Joining the CAEP program allowed me to help the people of Uganda. Getting exposed to a lot in the agricultural sector, specifically technology, new practices, and innovations which all can be brought back to benefit the citizens.
CAEP made a great impact on my life. When I returned to my home country Uganda, we were in the Covid-19 pandemic, and most people in my country were struggling to earn a living to cater for their expenses. Fortunately, I was selected and employed on a contract. I am working for the Ministry of Water and Environment under the Department of Water for Production Regional Center in Uganda. I take care of more than ten small and medium-scale irrigation system sites in various districts in the central part of Uganda. I'm doing a short course on plant doctoring, soil testing, and pesticide safety."
Since returning home to Africa following his CAEP program, James shared he has been working on and developing the following agricultural practices:
Agricultural consultant services
Establishing plant clinics and agricultural workshops for farmers to learn about crop marketing, pest control, and diseases, have access to quality seeds, fertilizers, and pesticides, and have an opportunity for discussion and data collection.
Youth engagement and mobilization efforts to provide training and increase agricultural awareness
"I started my CAEP program as a trainee in 2019 at Bergen's Greenhouses in Minnesota and then extended my program at Farmer Dave's in Massachusetts. I gained a lot from my training through hands-on experience, interacting and exchanging of views and ideas with my fellow trainees from various countries such as the Philippines, Brazil, Tanzania, Ecuador, South Africa, Rwanda, and more. All the participants from other countries were good, loving, supportive, and amazing people. We shared a lot; language, food dishes, games, and many perspectives changed.
There are a lot of stereotypes of people from different countries, but when you travel, meet people, exchange views, ideas, and experiences; attitudes and perspectives change. It was an unbelievable experience, and I loved living abroad in a new culture.
My hosts', Bergen's Greenhouses and Farmer Dave's were so special and amazing because of their warm welcome. They did a lot to make me feel at home during my stay in the USA. Through my hosts, I was able to know many places of importance, such as churches, marketplaces, shopping malls, and connecting me to other community members. They all provided a big platform and stepping stone for my career development.
It was the best training because of the open interaction with managers, supervisors, and directors of the companies and farms. They were very helpful in providing us with knowledge and skills needed in fruit and vegetable production, such as:
planting, irrigating plants, harvesting, and pruning
grading, proper labeling, nursery management
packaging, logistics (shipping) and exposure to farmers' market models, and customer service
My training was wonderful, educative, and interactive, with experiences and learning," James shared.
"I recommend the CAEP program without any doubt as this is an opportunity for students to learn and broaden their understanding of culture, agriculture and experience another side of the world. It was because of this experience that opened doors for my current position."
If you are interested in learning more about CAEP training or hosting opportunities or how our alums are making a difference in countries around the globe, please email madison@caep.org.
James and team pouring soil samples using a mobile soil testing kit.