Viktoriia Sokol: Let's talk about CAEP Fest
Pack your bags because CAEP Fest is right around the corner! Read what CAEP Horticulture trainee Viktoriia Sokol, Ukraine, had to say about her Fest experience!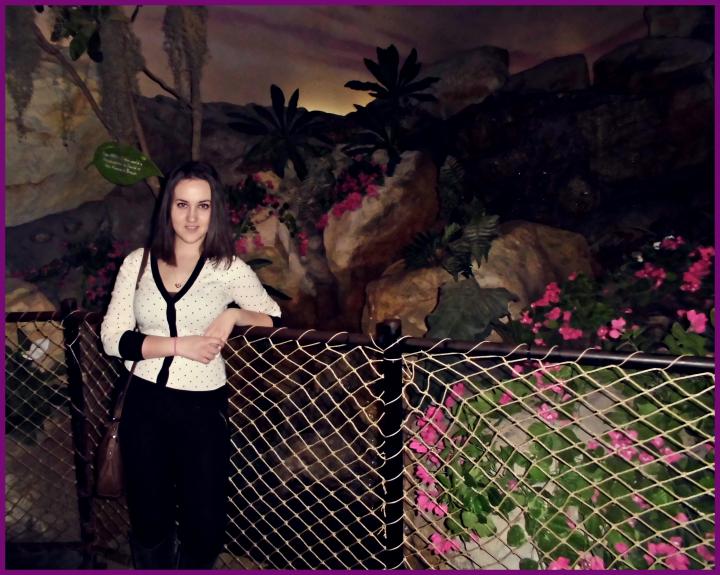 Hello All!!!!!!!!!!!
Let's talk about CAEP Fest, because I can't keep quite anymore about how cool it was!!!
Friday: All the trainees packed their bags and headed for Fest while all of the CAEP workers finished up preparations.
When the trainees and interns started to arrive they registered and began setting up their tents. Everybody received their prizes too: t – shirts with a great picture on it, can koozies and a backpack from CAEP!
We had a short introduction, popcorn, drinks, smiles, fun games such as a dunk tank, volleyball, etc…and a lot of fun near Todd!  Todd managed the photo booth and was taking cool pictures with all the trainees and theirs coordinators on a green screen!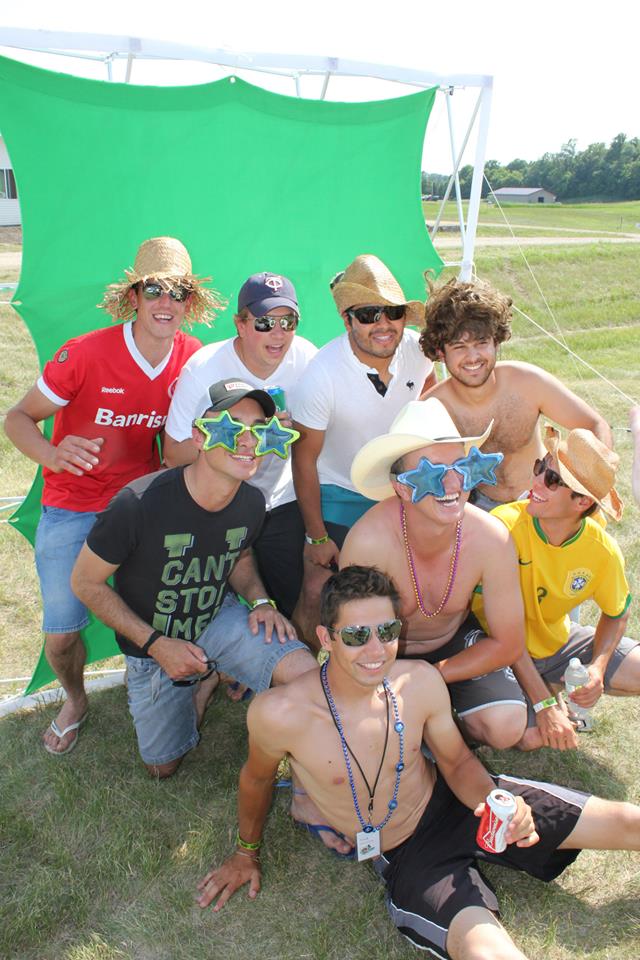 At the tasty dinner, CAEP founder Greg Smedsrud introduced himself saying "hello" to all of us! I liked it! He is a good speaker!
It was so interesting to communicate with all the trainees from all over the world: Brazil, Ukraine, Colombia, Equador, Russia, USA… there was a lot of different countries!
After dinner, it was time to dance!!!! We were dancing all night and I love to dance!!! I enjoyed that time. Plus one guy, Erick taught me how to dance Brazilian dances. Something new for me! Thank you, Erick!!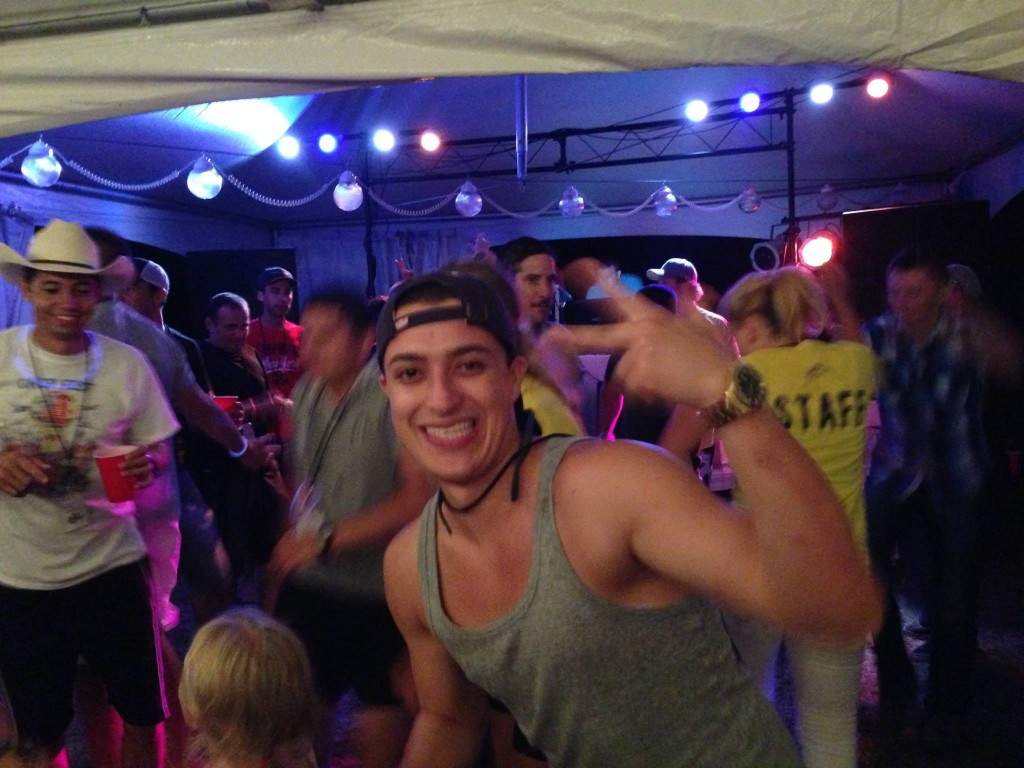 When the dances end we went back to the campsite. Some of us were watching a film on the big screen, some of us were talking near the fire, and some guys were singing with Dandara's guitar. (Dandara – a girl trainee, has a nice voice and plays the guitar well! Thank you Dandara for singing for us, it was nice!)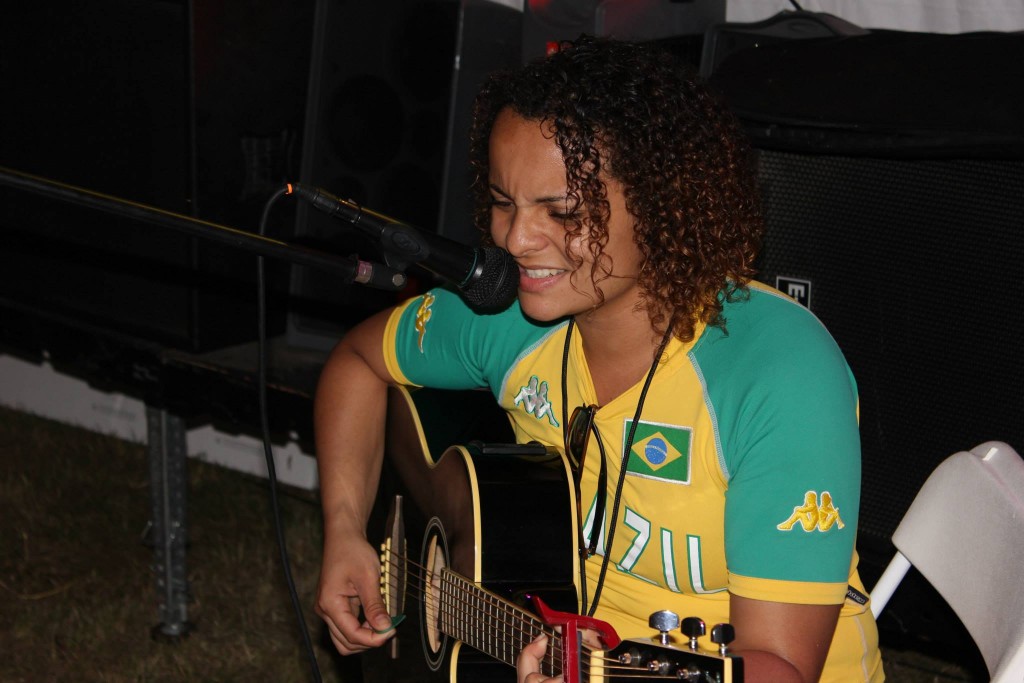 Saturday: A new day of fun!!!
After breakfast; me, Katie, Alayna and Dominick ran in the Ashby's 5K, which is about 3 miles long. Every one of us got another T – shirt, that said "Ashby runner". Cool, huh?!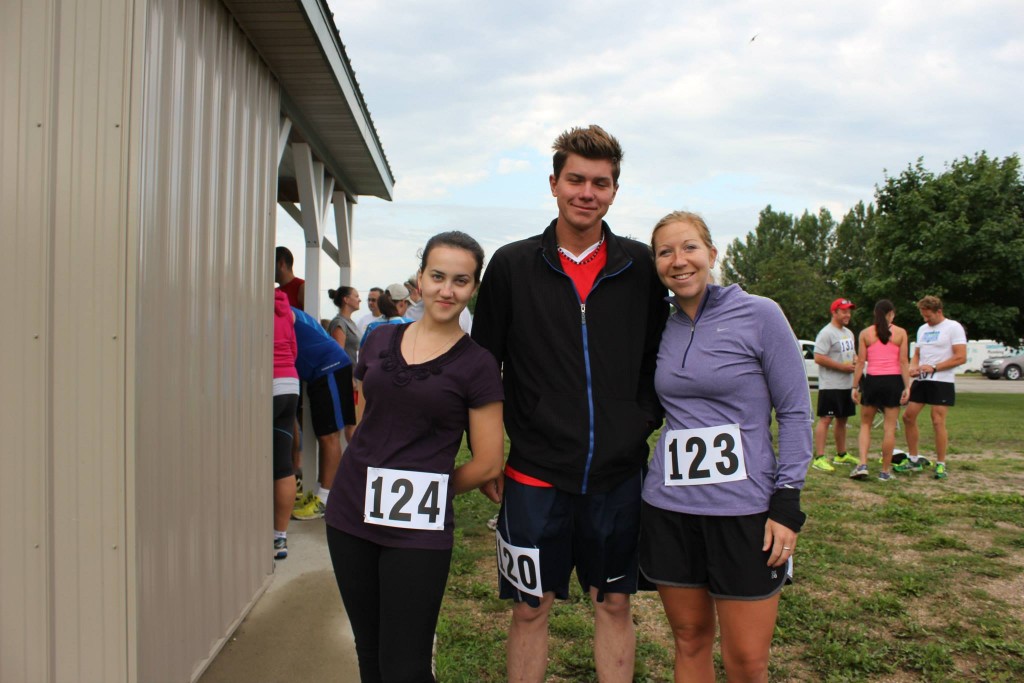 Then we came back to our little campsite, took a shower and went back to Ashby. We had lunch and watched a talent show where our own Dandara took the second place.
After the show we took a little walk around Ashby. Some of us went to wash the cars!! We all met at Yulia's and Alex's house (our Russian friends) to have some snacks and rest  before the parade. Yes, parade!!! We were part of the parade!!!! It was awesome!!! All of us had our own native flag. We were laughing, screaming, dancing, singing to all of the people that were sitting on the streets. There was a cool red car before us in which Greg Smedsrud was singing!
All grateful and smiling, and in a good mood after the parade we all went to the street dances in Ashby, where the band "Electric Almighty" was playing. Some of us won T – shirts from that group for great dancing!!!
And Sunday: Sad day…because it was time to say goodbye to all of the great people. I was not there when all of the trainees were leaving and when I came back at noon, half of them had already left. I was really sad because I wanted to hug everyone and say "thank you" for a great weekend! I will never forget!
I also want to say a big big THANK YOU for all the people that work for CAEP and the big job they are doing for us trainees every day.  I can't find the words to describe how happy I am that there is such a company: CAEP!!! Milt, Bee, Greg, Maja, Roxanna, Kathy, Meghan, Katie, Alayna, Jessie, Lori, Gudrun, Leila, Ben, Dana, Patty, Angie, Sid, Lisa, Julie, Weksley, Todd, Dylan, Sarah – CAEP people, who are changing our lives in a very good way!!!
                        Love you….yours Tory
Stay tuned for more details and how to register! View videos from CAEP Fest on our Youtube channel!