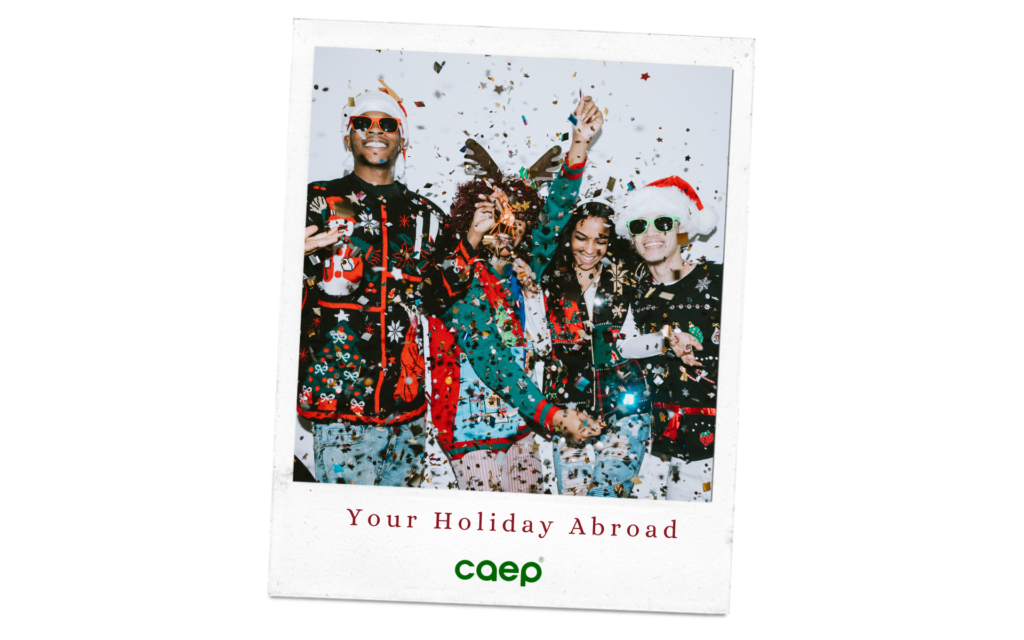 The holiday season is always a joyful time of year, especially for those who have unique traditions. Even though it can be difficult for those who are away from friends and family, holidays abroad present many unique opportunities to learn and share. After all, who knows when you will ever get to spend a holiday abroad again? No matter where you are from and what holiday you celebrate in your home country, traveling abroad is an excellent way to partake in many new celebrations and share pieces of your culture and traditions.
Holiday Spirit
During the holiday season, many local communities hold unique events and festivals to commence the holiday season. Attending these unique activities will be one of the most memorable highlights of your exchange experience. Examples of great American holiday traditions include Christmas caroling, baking, holiday festivals, ringing bells for the Salvation Army, or watching the ball drop in Times Square on New Year's Eve.
Holidays in America are unique since each family may celebrate differently based on their religion and heritage. The holidays also consist of popular practices and fables laden with history. Look around for a well-known tradition that may have originated in your home country and may now be a prevalent custom on the other side of the world! For example, German immigrants introduced the Christmas tree to America in the early 1700s. The story of Santa Claus and the hanging of Christmas stockings evolved from a man named Saint Nicholas, born in Turkey.
Even if Christmas or Hanukah is not typically celebrated in your home country, seek out your own meaning and enjoy the day with your fellow trainees or interns, new friends, hosts, and community members. Celebrating a holiday in a foreign country offers a tremendous opportunity for cultural enrichment and for someone to delve further into the culture by exploring the traditions and customs of the locals.
As you may be very eager and excited to learn about American holiday traditions, everyone around you may be curious about your culture and customs, too (host family, new friends, and fellow participants)! Take this opportunity to share about your culture by playing festive music or preparing a traditional recipe you would typically have at your holiday celebration in your home country.
As an international trainee or intern, this may be your only chance to celebrate a new holiday in a new culture. Your exchange experience is your chance to take in new holidays and traditions, all while sharing your customs with many new friends. Although it may be tough to be away from your family and friends, look for the best in everything around you and treasure your countless new experiences.
Share your Holiday Traditions with CAEP!
Are you spending the holidays with your hosts, friends, fellow interns, or trainees? Snap a photo of your holiday travels, festivals you attended, activities you participated in, new favorite foods you tried– or maybe even the dishes you prepared to share with the group! Capture and share your new and old traditions by emailing social@caep.org.