Meet CAEP Agriculture Hosts, Road View Dairy Farm
"The exchange program has changed our operation for the better," Mike and Sherri shared. The Yager's have operated their dairy farm for over 20 years and have enjoyed the cultural exchange happening at their farm in Wisconsin day in and day out. "The trainees teach us so much and really make the dairy a unique place to be. They are always prompt, polite, willing to learn more each day and truly care about the animals," Sherri said.
Mike and Sherri train the interns and trainees themselves showing them proper milking procedures and how to work with the cows. When the trainees and interns first arrive, Sherri helps them obtain social security cards, open bank accounts, and find proper work clothes for the different seasons.
"We take the time after they first arrive to get to know them better and give them a better understanding of what our expectations are and how the operation works. We go over house rules, vehicle rules, and answer any questions they may have," Sherri explained.
"This year I started a new Christmas tree and some of my past trainees and interns all sent me ornaments from their countries. It was so unique to see the different ones. We keep in touch with the trainees and interns via email and on social media. I would have to say the holidays are the highlights for hosting. The interns and trainees love all the baking and cooking that we do and are so eager to learn our different ways to prepare meals. We exchange gifts with all of them and every year at Christmas we do a white elephant gift exchange that they all enjoy so much. Birthdays are special too for all our interns and trainees. Our views of other cultures have most definitely changed since participating in the program. We are planning a couple trips to some of the countries where our interns and trainees are from. Brazil and Germany are the first two we are going to visit."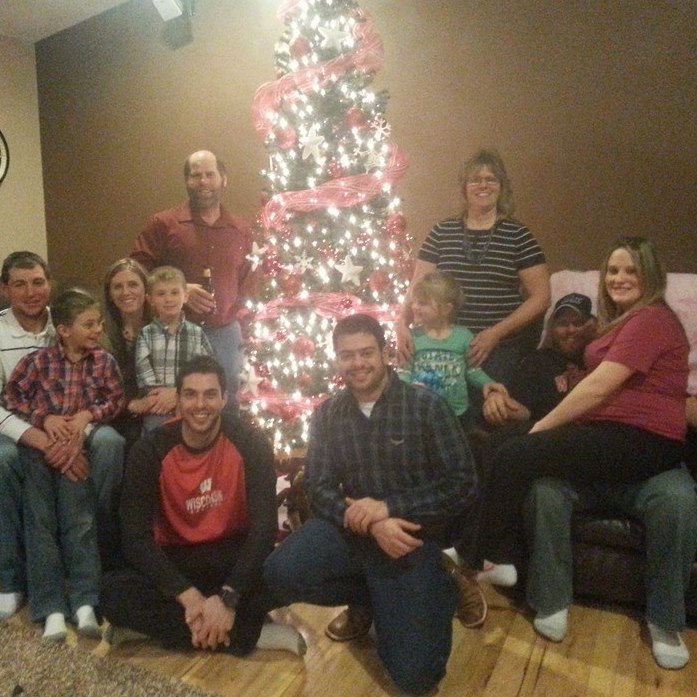 When asked if they had any words of advice for other hosts or for farmers who may be interested in becoming a host, Sherri shared "the trainees and interns are wonderful individuals that are leaving their home countries and families for several months at a time and just want to learn and experience life in the United States. So, be patient. They only know what we as the host teach them. Don't expect too much too soon. They are just learning. Put yourself in their shoes and enjoy talking with them- because that is when you will really get to know them. Take them places, as they love to learn off of the farm. We do not have them live in our house, so we provide their housing for them. Make it a home for them too. Remember, you will get out of this program what you put into it. The interns and trainees truly become family!"
"CAEP is easy to communicate with and they understand what our needs are and the needs of the trainees and interns. They are just a phone call away at all times. We could not ask for better people to work with and CAEP is always helpful with everything from the application process to placement of the interns and trainees," Sherri explained.
"We love what we do and we treat these individuals like they are part of our family. The interns and trainees love to learn so make it fun for them and yourself. Include them in everything and they will begin to open up and your experience will be more fulfilling. All the different personalities will make your life so interesting and challenging at the same time. We always like to have different interns and trainees from different countries together. It is such a unique experience. There can be days of frustration of course but I can't imagine what it would be like without the trainees and interns!"
As a CAEP host, you will have the opportunity to work with some of the best young adults from around the world who are looking to increase their hands-on experience in fields of agriculture. Based on your specific business needs, we will match you with a qualified applicant that is looking for a paid international internship opportunity. If you are interested in becoming a host, please call (218) 739-3241 ext. 3516 or email maja@caep.org for more information.