CAEP Alumni- Where Are You Now?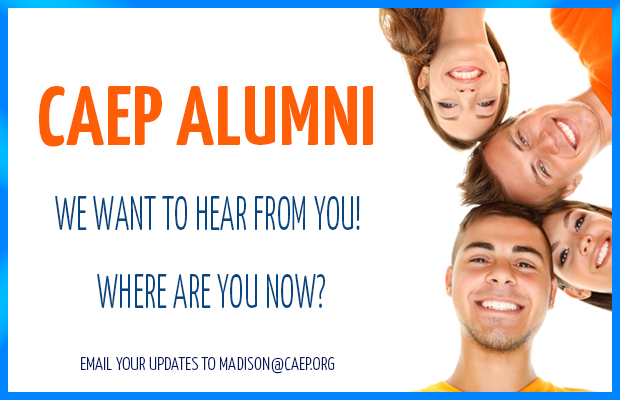 CAEP Alumni,
CAEP loves hearing from our former CAEP trainees and interns. No matter if you are working in the field you did your training in or maybe you have found a new passion, your stories are interesting to us and we would love to hear from you. Below are some of the few examples you could share:
What is going on in your life
Where are you working?
Has your training helped you find a job?
Where are you living?
Have you traveled much since your exchange experience?

Has your CAEP experience helped you achieve your career goals or helped you get where you are now?

What CAEP training program were you on and what was your favorite memory?
What advice would you give to future CAEP participants?
Please submit your name, email, and story to madison@caep.org and you could be featured in the CAEP "Alumni Spotlight" on the blog and newsletter!