Custom Combining in Small-Town America with Brazilian Exchange Visitor Jullian Rodolfo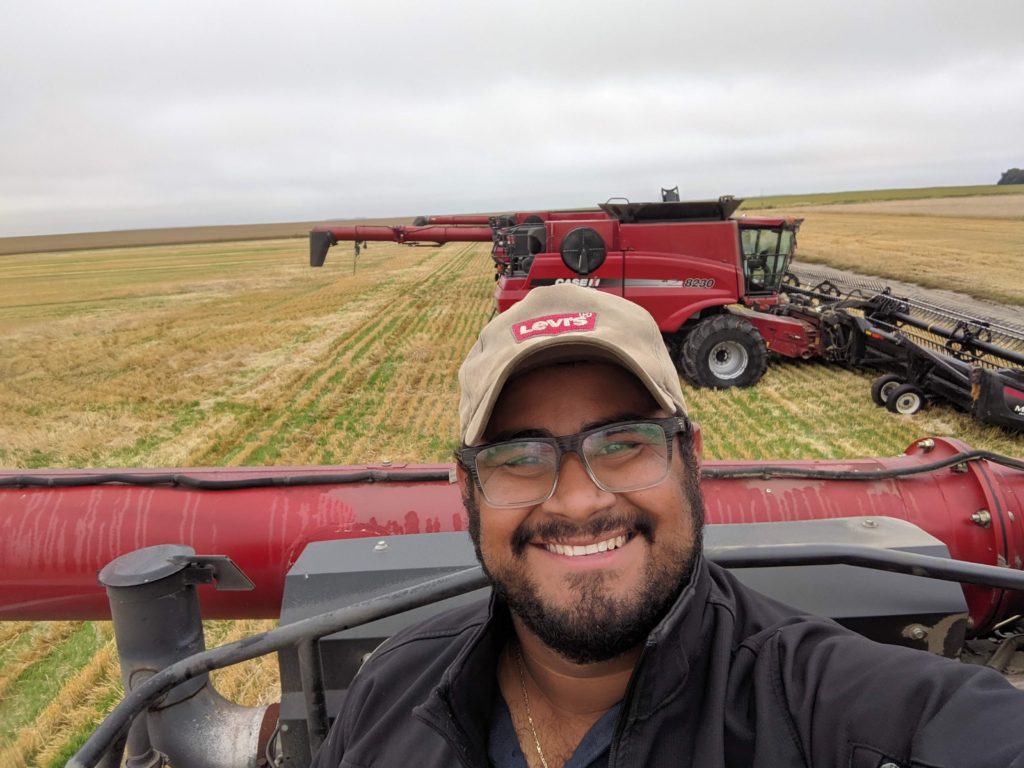 Jullian Rodolfo was inspired to travel from abroad to learn about new agricultural markets and technologies all while immersing himself in a new culture. Read on to learn about his year experiencing life in small-town America all while having the opportunity to custom combine across the Midwest with Roland Harvesting!
"This past year has been an explosion of feelings and experiences," says Julian. "The knowledge and the moments that I experienced here will always be with me. Coming to the USA wasn't my plan at first, but I am glad that I came. It wasn't easy, but the friends that I made always helped me. I didn't need to travel or visit fancy or notable places to have fun because I lived in small towns.
I can't explain the feeling, but in every small town that I lived in I was able to connect with people by talking or just observing them. These small towns have something that cities have lost; the care and the trust are incredible. The simple moments in life are the great ones. Now, by just looking at a picture or a smelling a familiar smell, these memories make you instantly and fill you with joy. This is what happens to me when I think about the moments that I had here in the USA.
You will have many professional and personal gains on your CAEP program and my perception about other countries changed on a larger scale! I would recommend the CAEP program!"