From Kenya to Minnesota: Meet Victor Boro
Have you ever been ice fishing? Or snowboarding? For the first time this year, Victor can say he has! When you participate in a CAEP program, you experience a variety of new opportunities, cultures and ideas. Victor illustrates what it is like to study horticulture in a different country while engaging in fun activities on his days off. Read on to hear more about his international paid internship at Bergen's Greenhouse in Minnesota.
Life in America
Q. What Inspired you to go abroad?
Victor Boro: I was inspired by the need to get a more hands-on experience in the field of horticulture in America, which is a market leader in agriculture.
I was also inspired by the culture exchange portion of the program. It has allowed me to interact with students from all over the world, which has become a new hobby for me.
Q. What has it been like living with people from other cultures?
VB: In Minnesota, I am living with two Colombian friends, a Ugandan, two Vietnamese friends and a friend from Philippines. It has been an amazing experience so far. I love trying out different cuisines and this has been the perfect time to do so. It also helps me learn to be patient, especially with the language barrier at times.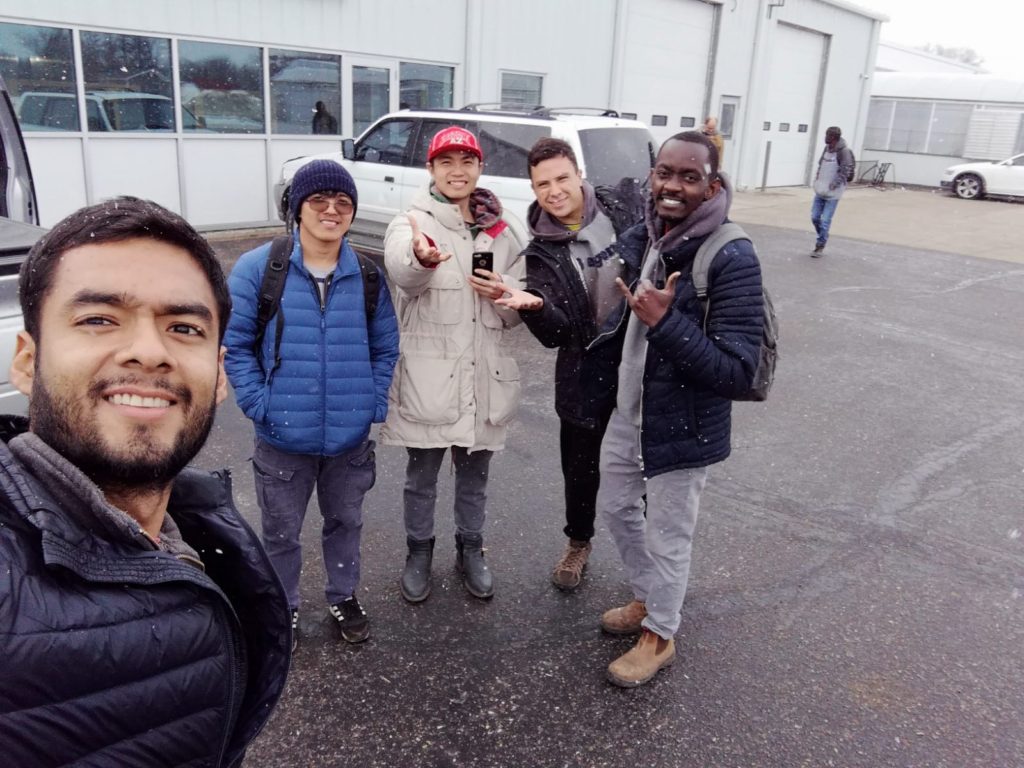 Q. What are your most favorite experiences in the United States?
VB: My most favorite experience so far has to be ice fishing. It was my first time doing it and I got four crappies. The event was sponsored by a group called 'Walking on Water' in collaboration with Community Cultural Outreach of the Lakes (CCOOL). Ice fishing is a unique experience!
So far, I have travelled to Fargo, North Dakota and had a fun day out there with friends. I shopped in the Asian market, rode a Ferris wheel and ate in an Indian restaurant.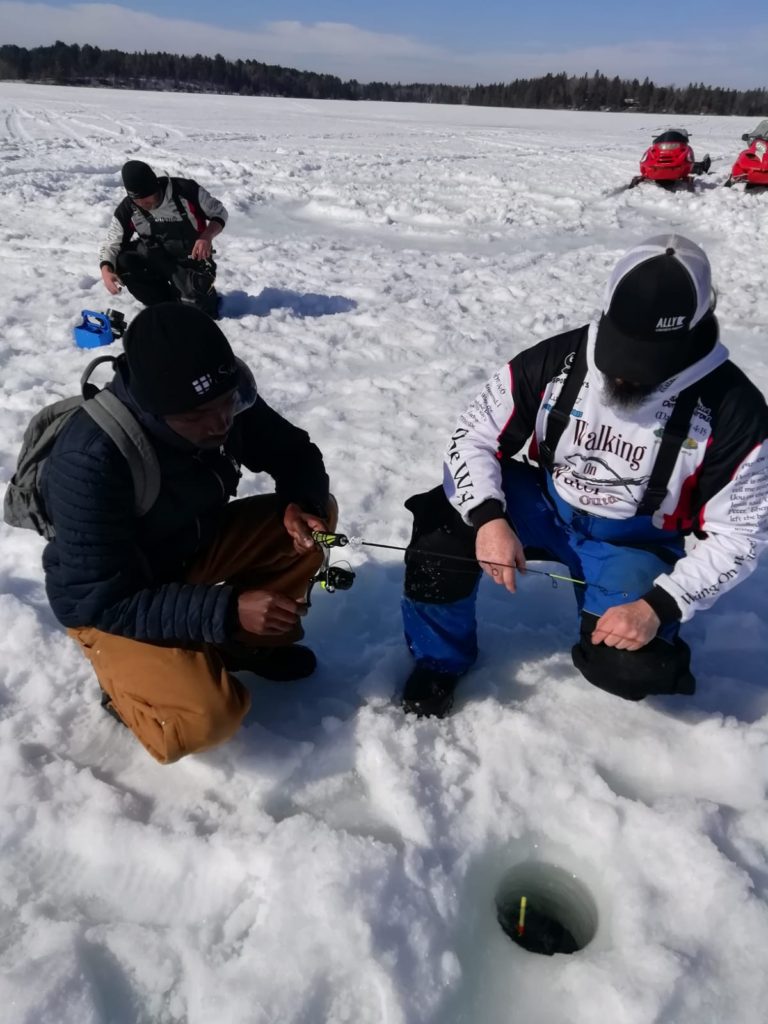 Q. What do you think about the culture in the USA?
VB: The people in Detroit Lakes have been so friendly, making it easy for me to adjust to the new environment.
[My favorite part is] living in a small town. I am so awed by the level of security. I feel safe at all times.
I love the American holiday culture specifically. I love the food as well and the difference in how Americans prepare their food.
I think the USA is the land of opportunities. Being in America exposes me to different people. You have the chance to learn about different cultures and ways of life. It is also a good opportunity to learn about investment ideas.
I have learned how informal Americans can prefer to be. They prefer to be called first names rather than use a Mr. or Mrs.😁. I have also learned that they value flowers so much and they love their holidays.
Victor's CAEP Horticulture Experience
Q. Why did you choose to pursue the program you are in?
VB: I chose to pursue horticulture since the market for horticulture in my home country is not yet well tapped. This is my opportunity to learn how things are run and implement whatever I can back home.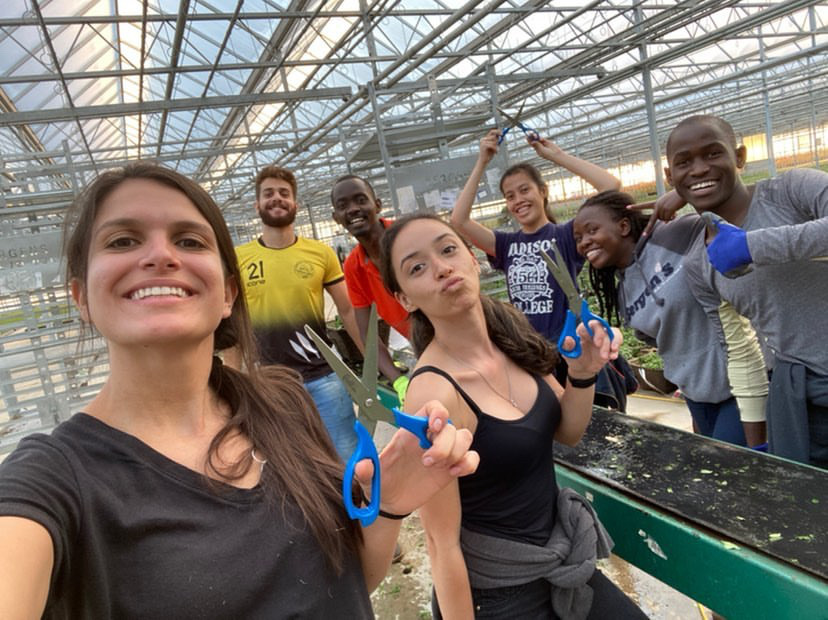 Q. Tell us about your host?
VB: My host Is Chris Bergen. He is the overall head of the Bergen's greenhouses. The company has branches in Park Rapids and Forest Lakes, but the main facility is in Detroit Lakes, Minnesota.
Every Monday morning, we get training on what we are going to do in the whole week. Normally, it's my host giving the talk/training.
[My host taught me] that plants are delicate and should always be closely monitored as you would monitor a baby.
I have learned that the management of time is very necessary in factory operations. I have also learned the whole production cycle and how much effort and planning is needed to get the flowers in the stores.
He's been a great host and made it possible for my friends and I to have our first skiing and snowboarding experience. My host's son and daughter were instructors during the event.
Q. How have you personally benefitted from participating in your CAEP program?
VB: I have benefitted so far by learning more about the mass production of flowers.
At the same time, I have culturally benefitted by interacting with people from different cultures and getting to know how they live. This includes people from Brazil, Colombia, Vietnam, Philippines and Uganda.
Q. Why do you feel exploring agriculture in a different part of the world is important?
VB: I feel that Africa's net billionaire will come from the agriculture sector since agriculture will always be a thriving industry. People will always have to eat, so it's an industry that can be a good investment.
Q. What are some of your daily duties?
VB: Shipping, planting cuttings, loading, and transplanting.
Every day is a fresh opportunity to accomplish new goals.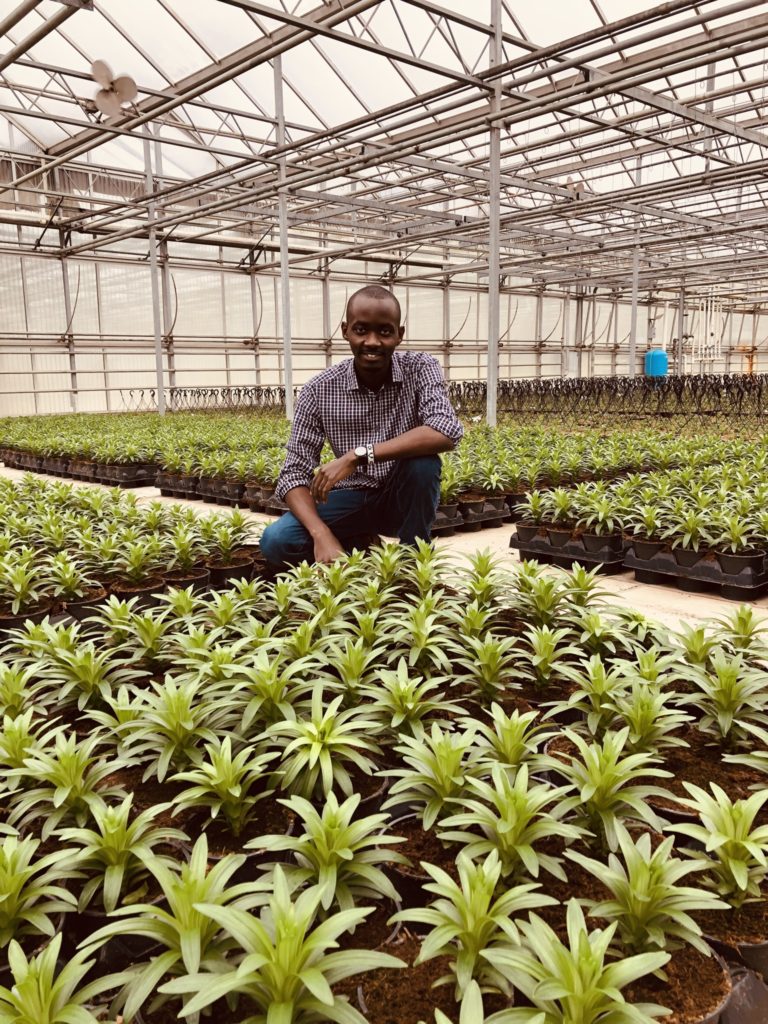 Q. If you could tell someone who was considering a CAEP program three things, what would you say?
VB: First, sign up. Second, get ready to have your hands dirty. Finally, get ready to have a life time experience wherever your placement will be.
I would highly recommend anyone interested in agriculture to apply to CAEP.
CAEP is a great culture exchange program since it gives you the option to choose whatever field you are interested in. You will get a lifetime hands-on experience in agriculture and at the same time, you will save some money.
Visit www.caep.org to apply and let your adventure begin!