CAEP Alumni Contest: Where Are They Now?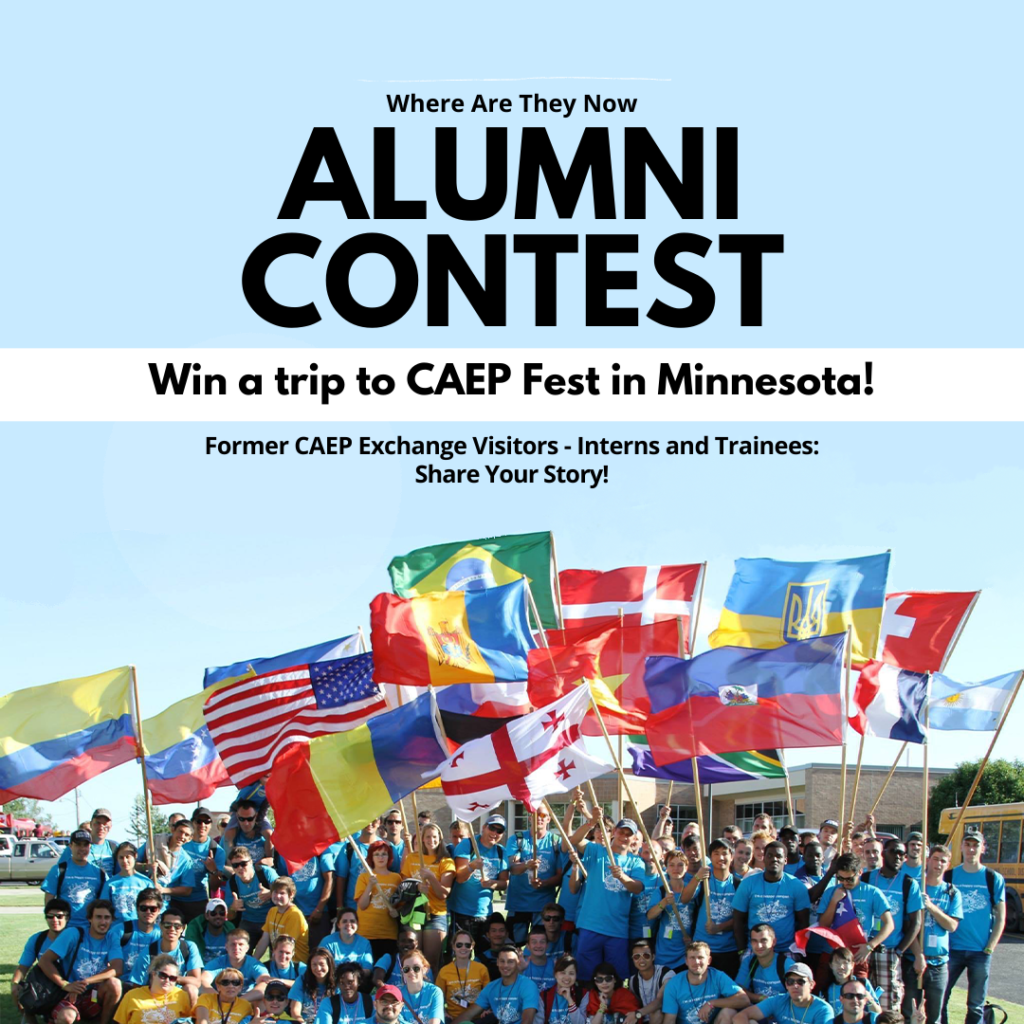 Can you believe we have been connecting young adults worldwide through paid agriculture exchange programs for 35 years? In honor of our anniversary, we have a special contest in store for our alumni! Former exchange visitors – trainees and interns – have a chance to win a FREE trip to Minnesota for CAEP Fest 2021. Yes, this includes airfare! Not only that, but a second place winner receives a $50 visa gift card and CAEP Fest merchandise.
All we ask for is your story. CAEP Alumni have braved the expansion of horizons, lived with other cultures, and acquired unique skills. We believe your inspirational stories of personal growth deserve to be heard. Simply fill out a survey here.
In addition, a video can be submitted for a bonus entry. This contest is a year-long, but hurry, your story could be featured next on the CAEP blog!
𝐑𝐮𝐥𝐞𝐬:
– Must have completed a CAEP program as an exchange visitor (intern or trainee)
– Answer all survey questions about your experience; The more information, the better chance of winning
– Upload at least 3 relevant photos. Examples: Your CAEP experience, at your new job, the tasks you do, etc.
– ***Bonus entry*** Submit a video to social@caep.org speaking about how your experience with CAEP has helped with your career now
– All qualifying stories will be considered. A winner will be chosen by CAEP staff by March 2021
– Winner will be notified in April 2021
𝐏𝐫𝐢𝐳𝐞:
1st Place winner receives a FREE TRIP to CAEP Fest July 2021 in Minnesota, USA
2nd Place winner receives $50 visa gift card and CAEP Fest merch
Survey here: http://bit.ly/39L7X51