Taking Full Advantage of What the J1 Visa Has to Offer: Meet CAEP Horticulture Trainee, Tamari Kvitsiani
In addition to training and learning new skills to boost their careers, CAEP trainees and interns have the opportunity to learn about new cultures and share theirs as well! CAEP horticulture trainee, Tamari Kvitsiani from Tbilisi, Georgia has taken full advantage of all aspects the J1 visa has to offer. "I have so much to share about my CAEP internship with friends and family back home and I will never forget the great practical and cultural experience I have had," Tamari shared.
"During my off -time from my internship at Fillmore Greenhouses in New York, I have had the opportunity to visit New York City, Washington D.C. Buffalo, Rochester, Niagara Falls, Finger Lake and some smaller towns along the way.  I really spent a great amount of time in each of these cities visiting museums, parks, squares, memorials, shopping places, bridges, and restaurants. Washington D.C. was just awesome. There are so many magical places in D.C. full of history, gorgeous museums, and memorials. I can't come close to expressing how much I enjoyed my time in the nation's capital! I was truly full of emotions during my travel time.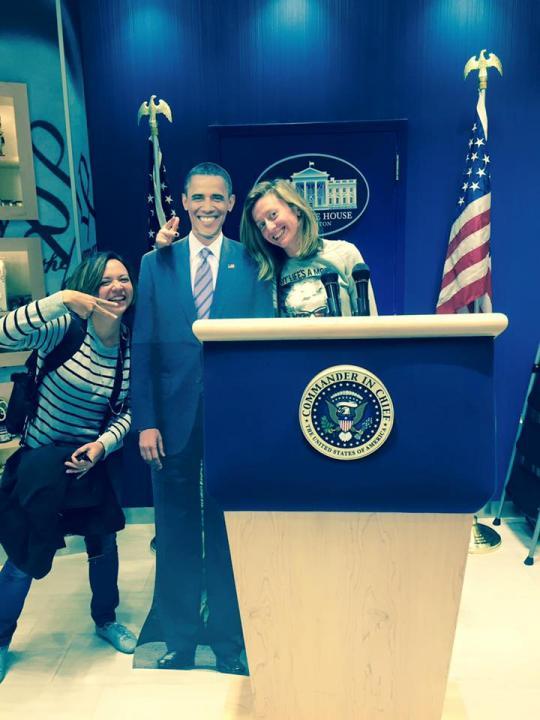 I feel very lucky because I made so many sweet memories during my J1 exchange experience. Although, my most special and favorite memory was when I learned traditional Native American dances in Letchworth State Park. It was very fun and truly an unforgettable memory. I also enjoyed traveling with my new American friends as they were so friendly, hospitable and kind. I also traveled with other trainees and interns from other countries. I will miss all of my new friends so much. I tried so many new foods during my J1 exchange experience. My American friends invited us to their parties and I learned a lot about their cultural foods. I tried banana bread, meatballs, Thanksgiving turkey, pumpkin pie, chicken barbecue, Christmas cookies and many other new foods. I also had the opportunity to try Brazilian, Ukrainian, and Vietnamese food with my fellow trainees and interns.  I also cooked my traditional foods for them as well!
I cannot tell other interns and trainees enough to travel as much as you can during your J1 exchange experience. Try to find the time for it and save the money you earn to travel. It is the best way to connect with other cultures and with new people. It opens your eyes and you will have many new adventures, fun stories, and eat foods that you never would have tried before. And during your internship, you will develop skills you didn't know you could. It's up to you to make your dreams come true and by taking the first step and joining CAEP, you will have great memories to last a lifetime!"