Meet CAEP Agriculture Trainee Gabriel Camilo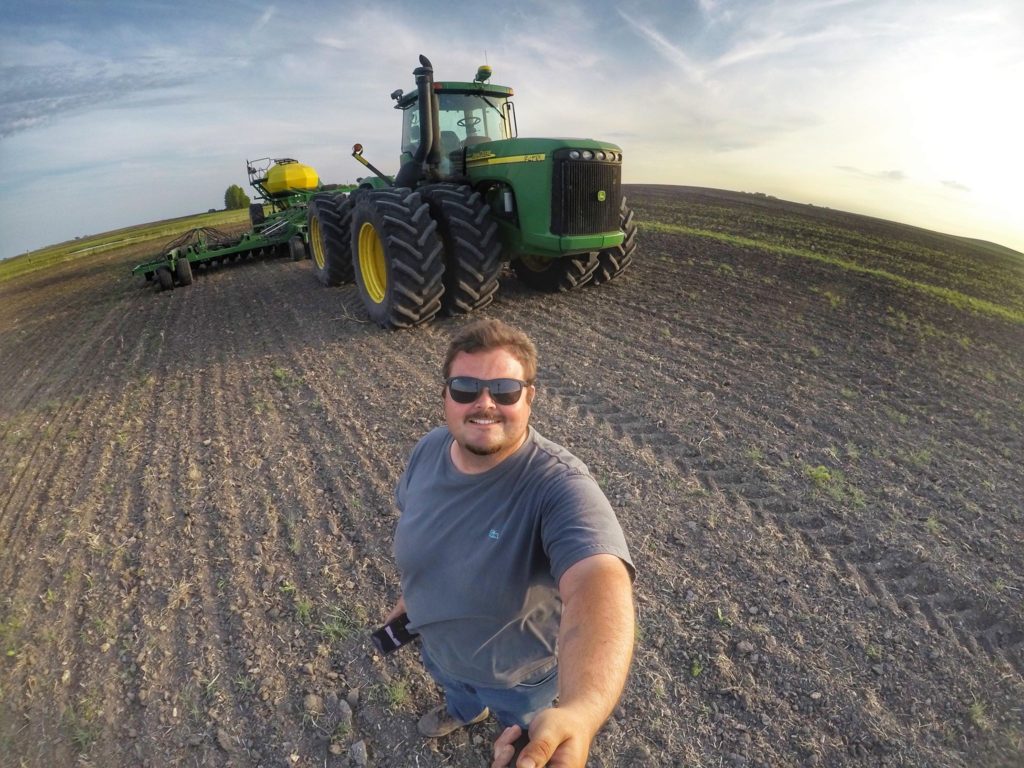 In a workforce flooded with new graduates, Gabriel Camilo knew diversifying his resume was key.  "I knew a CAEP program would make me more of a competitive candidate in the workforce with international experience, new skills, and proficiency in the English language," Gabriel shared.
"I'm a student studying agronomy in Brazil but am currently completing a training program on a farm in North Dakota. I am from a family of farmers, so I was looking forward to learning more agricultural techniques in the United States that I could apply back on my farm in Brazil.
A typical day on the farm for me consists of fueling the tractors and other equipment, load the trucks up with seed, field work, tractor maintenance, driving tractors and other large machinery. Farming in the United States is so different compared to back home. The farms are so big and so is the machinery!
During my CAEP program, I have learned a great deal about tillage, seeding, agronomy, driving semi-trucks, marketing grain, precision agriculture. and how to operate large machinery. We are currently harvesting, and it has been a great time! For me, harvest time is the most beautiful work that the farmers do. I enjoy seeing how many families in America take part in the harvest as well. It isn't rare to see the entire family helping in the fields!
My hosts are excellent people. They have become more than hosts to me, now they are dear friends! I feel so comfortable to work with them as they are always trying to teach us and trust us to work with all of the large equipment. During my exchange program, I am living on the farm with two other trainees from Brazil who also train at the farm.
Throughout my time in the United States so far, I traveled to Las Vegas, the Grand Canyon and I am hoping to travel to Yellowstone National Park next. America is truly a great place to live, the people are friendly, and they have a large agricultural economy. Coming to the United States on the CAEP program has been the best decision I have ever made. It has been an unbelievable experience and I am having the best time of my life."